AYANEO NEXT Indiegogo crowdfunding officially started!
In anticipation of global gamers, the AYANEO NEXT Indiegogo crowdfunding will officially open at 9:00 a.m. ET on February 24, 2022.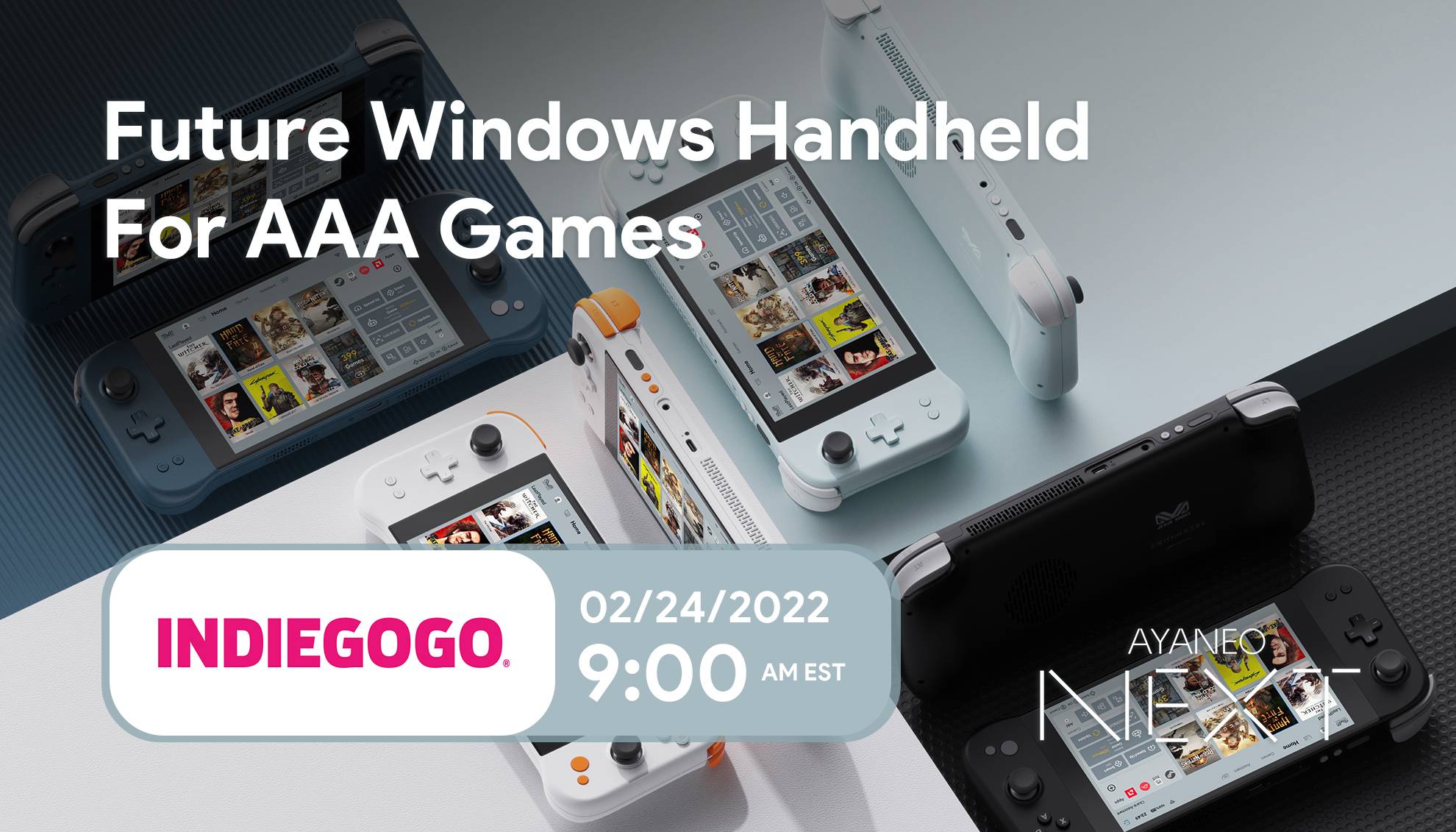 As a new brand, AYANEO delivered an unprecedented gaming experience to over 10,000 players worldwide in 2021. This time, even more cutting-edge technologies are incorporated into the new device to create the world's best Windows gaming handheld.
AYANEO NEXT is a Windows gaming handheld with a wide range of unique features, both inside and out.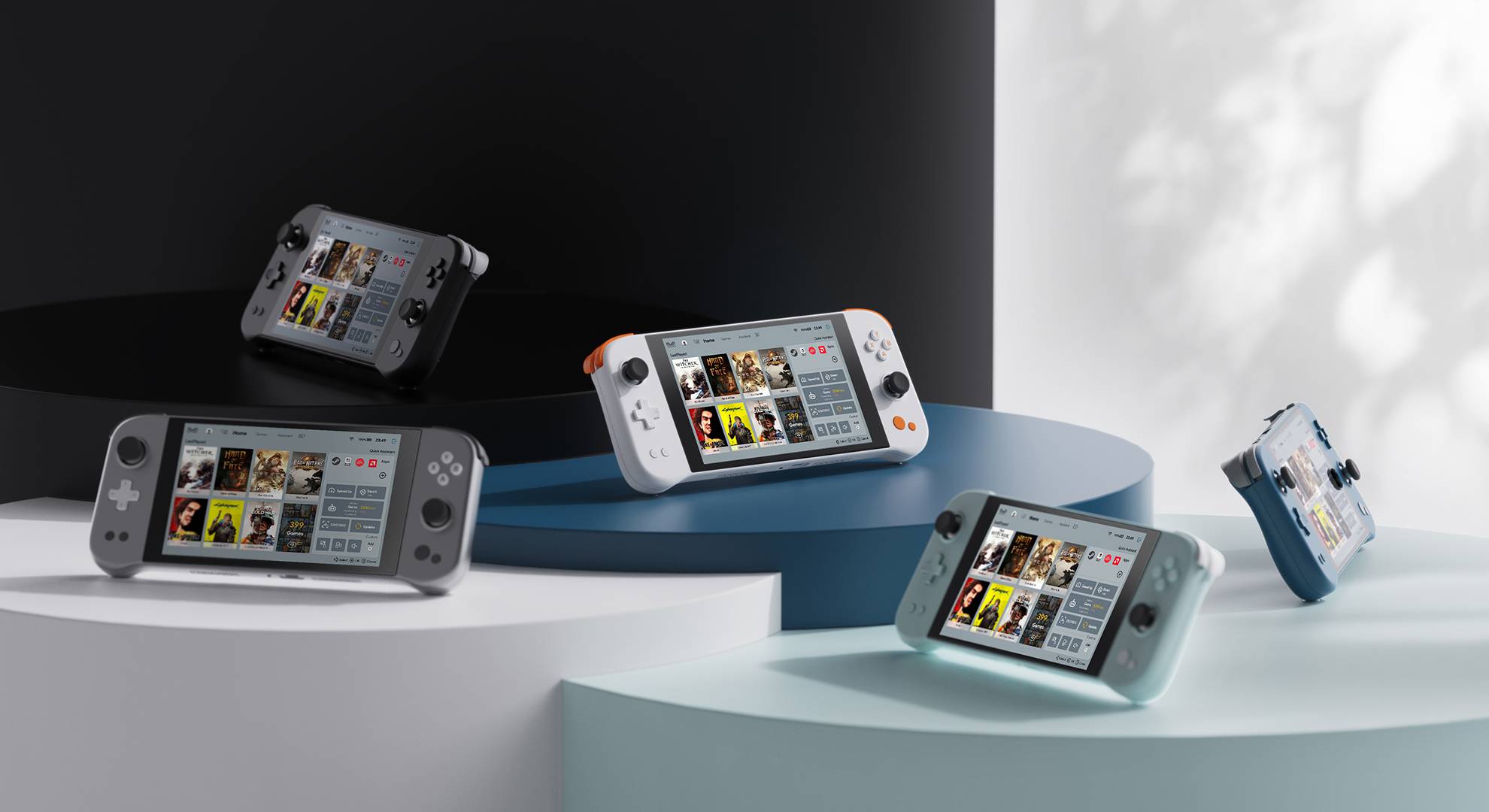 In addition to its remarkable color palette, which has never been seen before on any Windows gaming handheld, the plastic technology, also referred to as Babyskin and its exceptional ergonomics provide a very comfortable grip.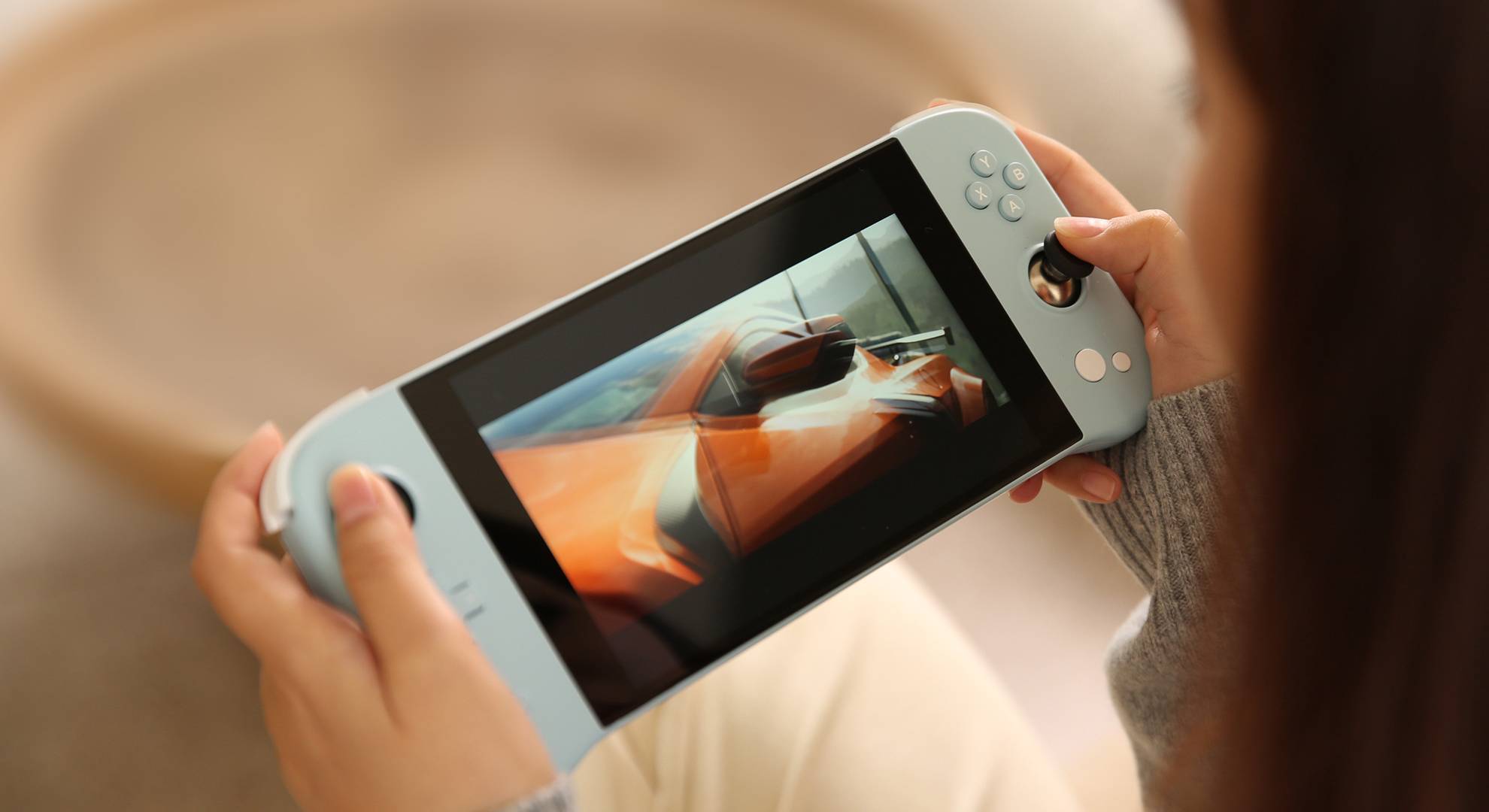 AYANEO NEXT is the world's first Windows handheld powered by AMD Ryzen7 5825U.
As you may know, AYANEO was the first AMD Windows gaming handheld. AYANEO NEXT now comes with the newest AMD Ryzen 7 5825U. Based on AMD's all-new ZEN 3 core architecture, it provides significant advantages in terms of stability and power consumption when running AAA games.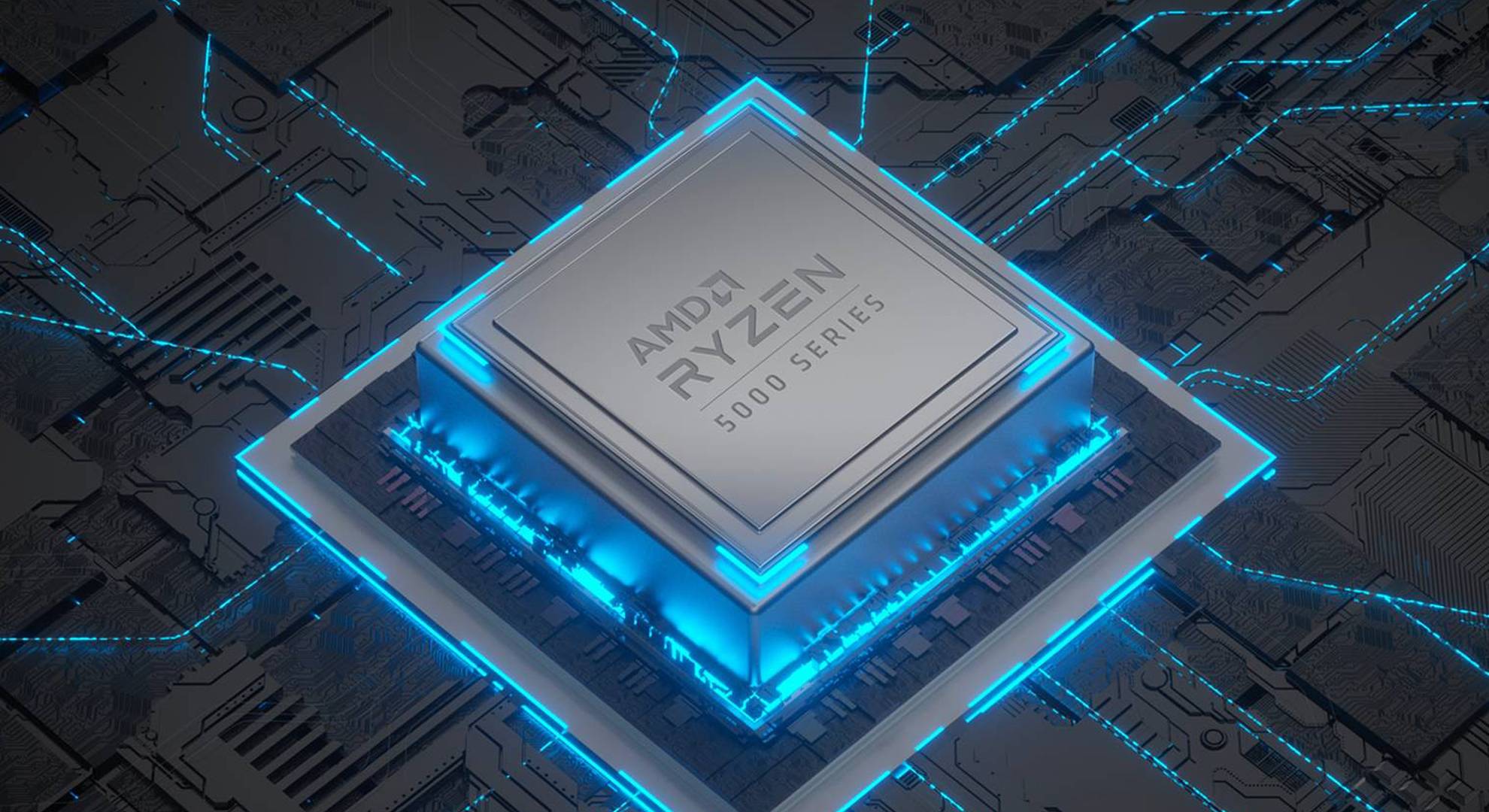 By using the Hall Effect joystick for the first time on a Windows handheld device, AYANEO NEXT improved controllability, accuracy, and significantly extended the life of joysticks and triggers.AYANEO has also optimized the program to resolve "dead zone" and "accuracy" issues that occurred during the game.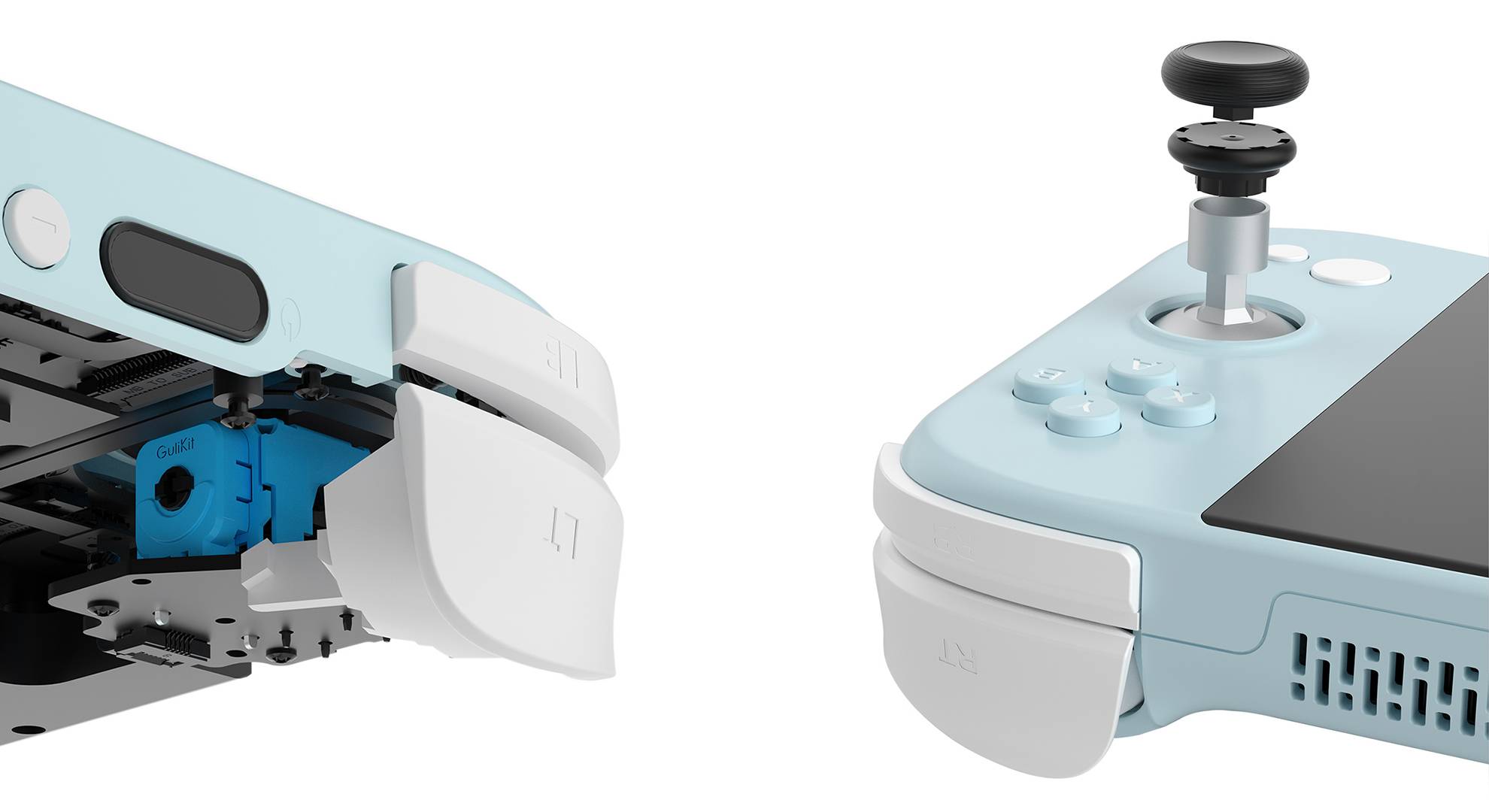 Moreover, AYANEO NEXT offers alternative joystick caps. The Wi-Fi 6E module guarantees powerful transmission abilities and the fingerprint unlock feature allows for quick logins; AYANEO NEXT Pro even comes with 32GB RAM and 2TB of SSD storage.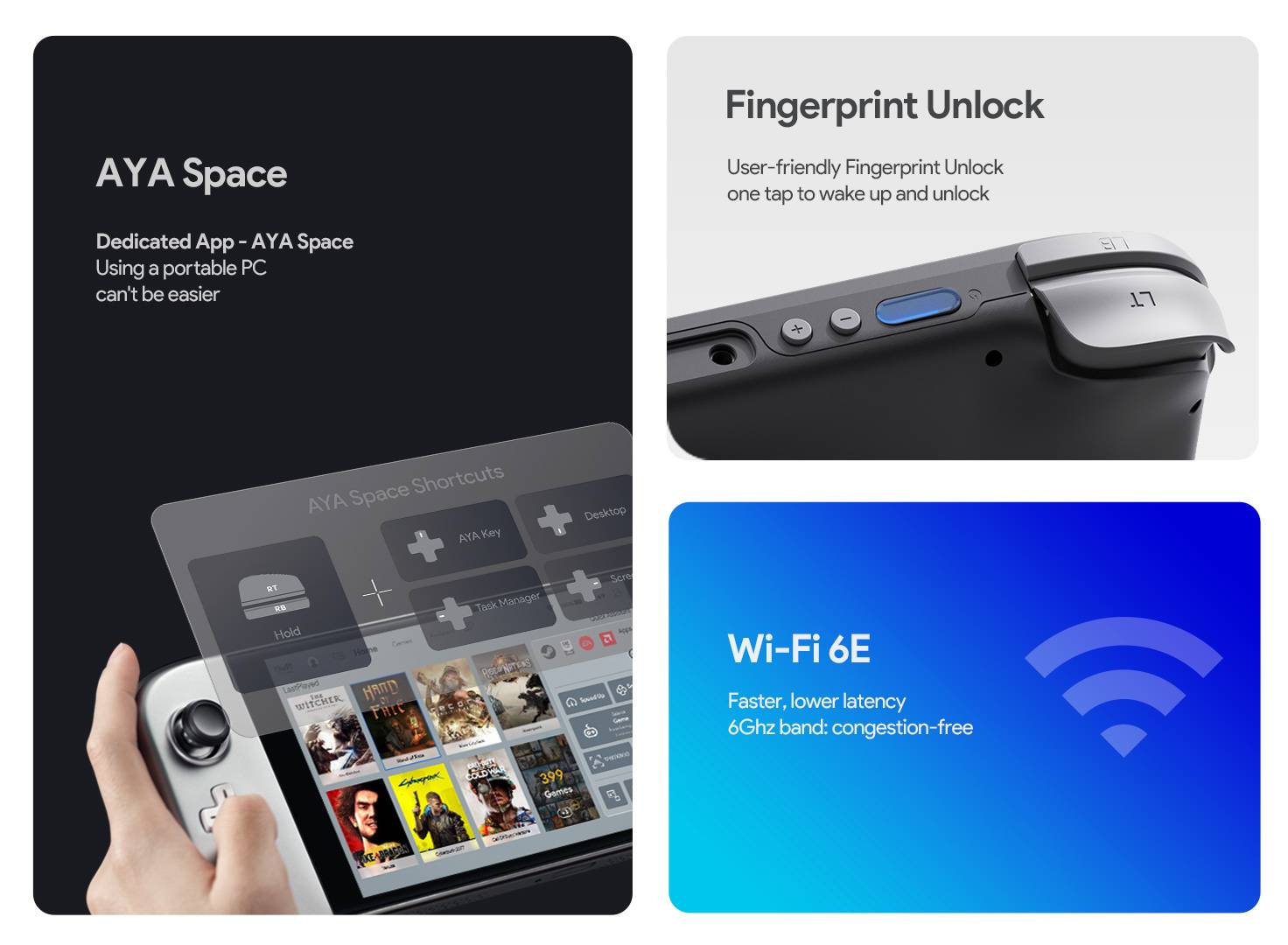 AYANEO NEXT is supported by dual X-axis linear motors, and the vibration is more delicate; dual-channel speakers; innovative heat dissipation structure, long-term play is not hot; 47Wh long battery life.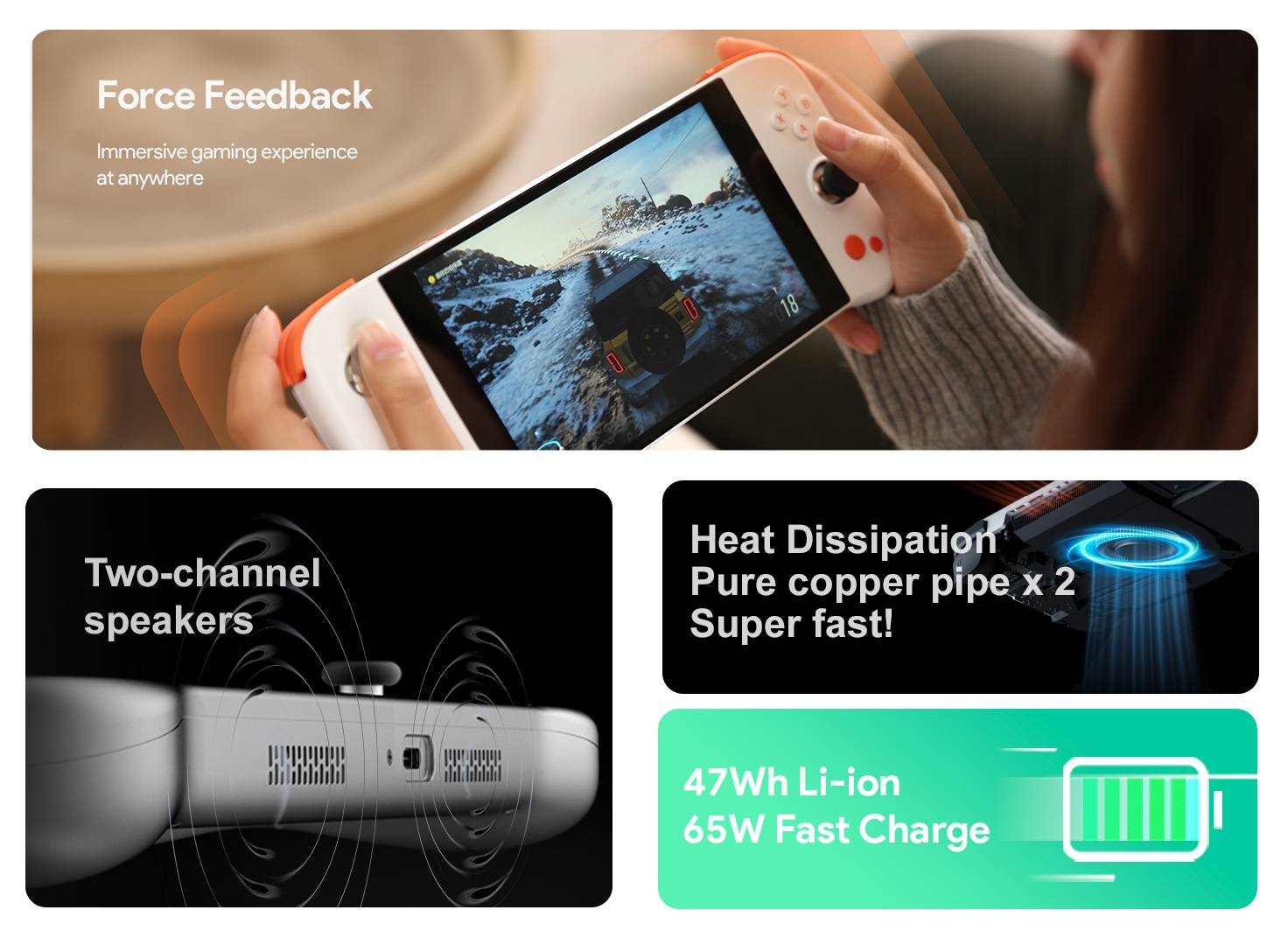 Thanks to its innovative features, AYANEO NEXT has been endorsed by gamers all over the world. The 300pcs Limited Edition was sold out shortly after launching, and was well received by top KOLs, including famous Youtuber Linus who praised AYANEO's Windows gaming handheld several times in his videos: "AYANEO is my favorite Windows gaming handheld right now." The brilliant ETA PRIME was also very surprised with AYANEO's performance, and more praise followed...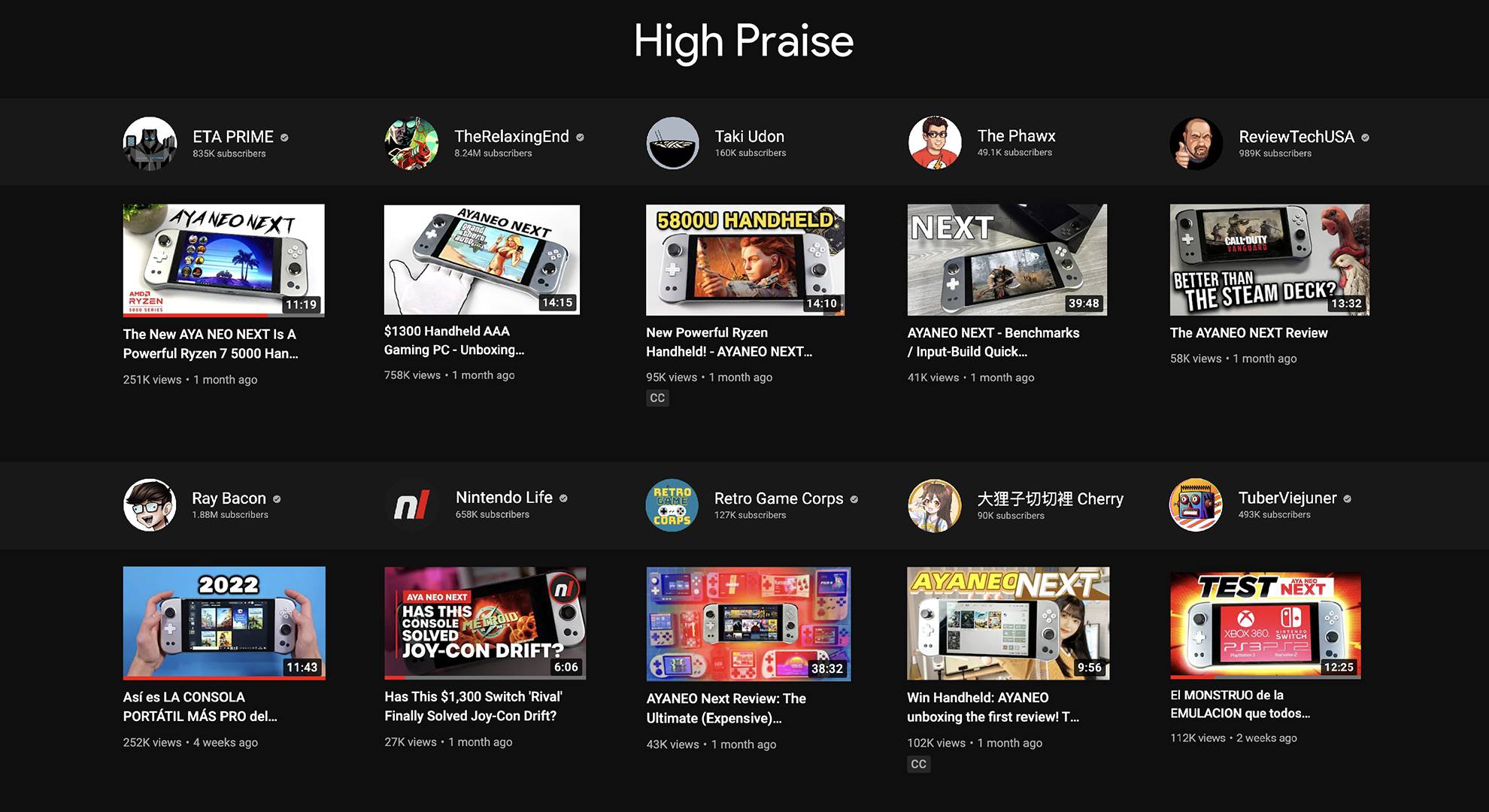 AYANEO NEXT – A Windows gaming handheld created by a team of game enthusiasts. The device represents AYANEO's continuous exploration of Windows gaming handhelds, as well as the true aspirations of gamers all over the world.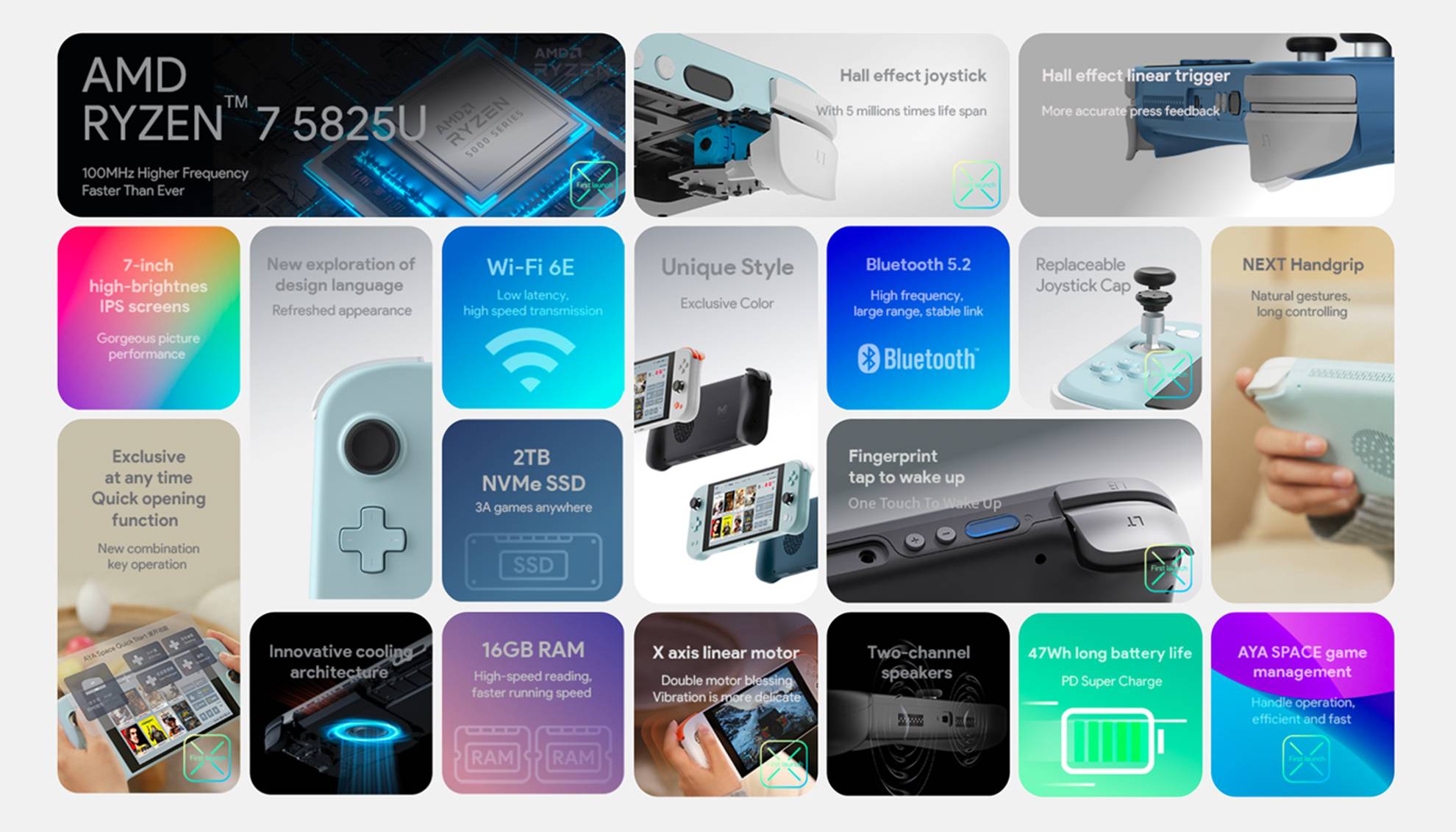 The price packages are as follows: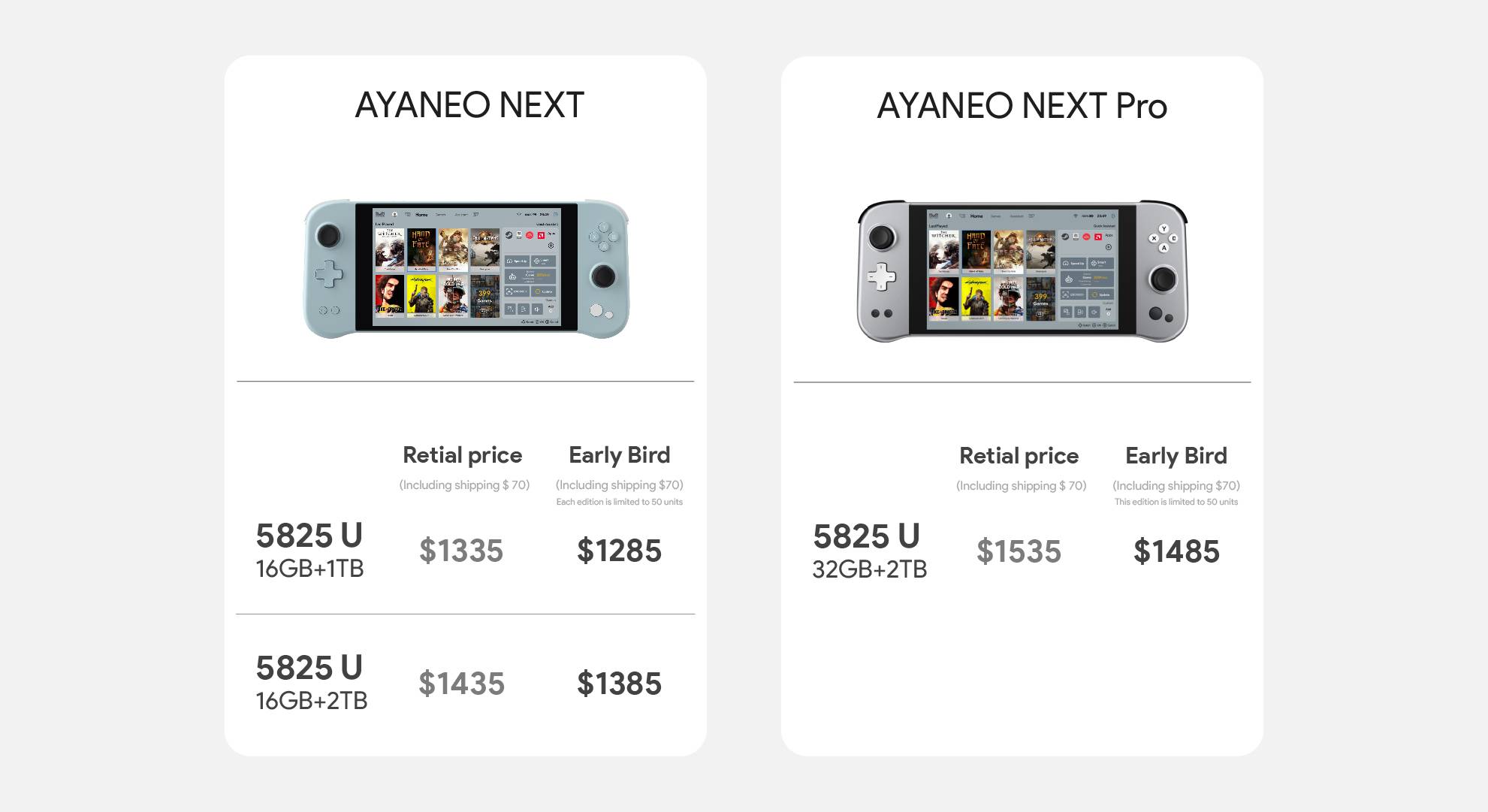 AYANEO NEXT Indiegogo crowdfunding page at: https://www.ayaneo.com/igg
Players are welcome to log in and subscribe.
AYANEO NEXT – the world's best Windows gaming handheld powered by AMD has finally arrived!