Today we are not talking about AYANEO, but about the docking station that many people are looking forward to.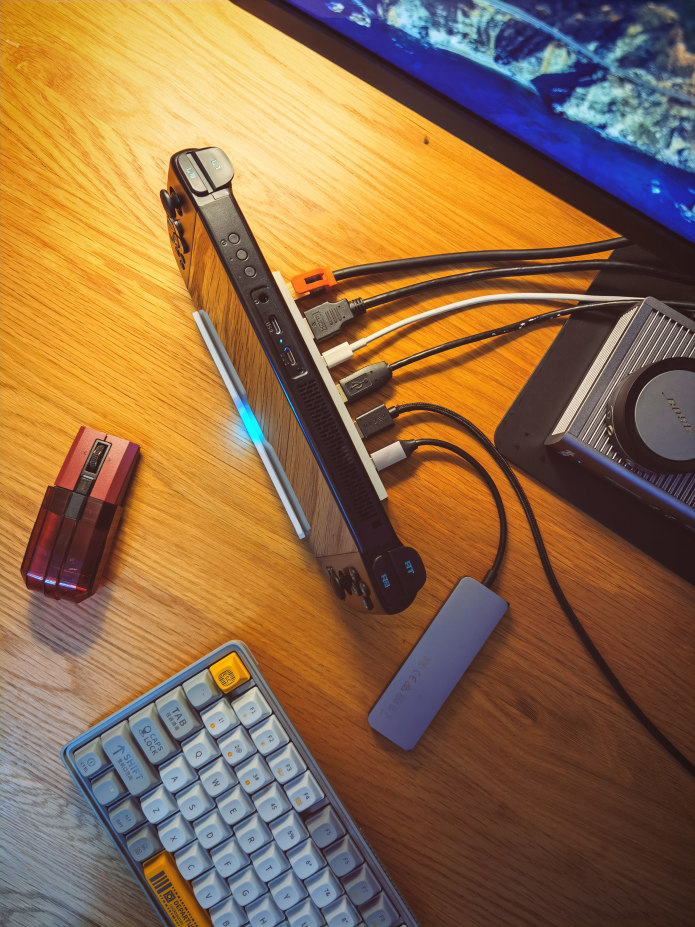 If you have been reading our IGG UPDATE, you will know that after I took over AYANEO, I was not satisfied with the original docking station, so I redesigned and developed a new docking station, which has a more simple and beautiful appearance, and has a more powerful Performance, and supporters who have already paid for the docking station do not need to spend a penny to have an upgraded version of the docking station.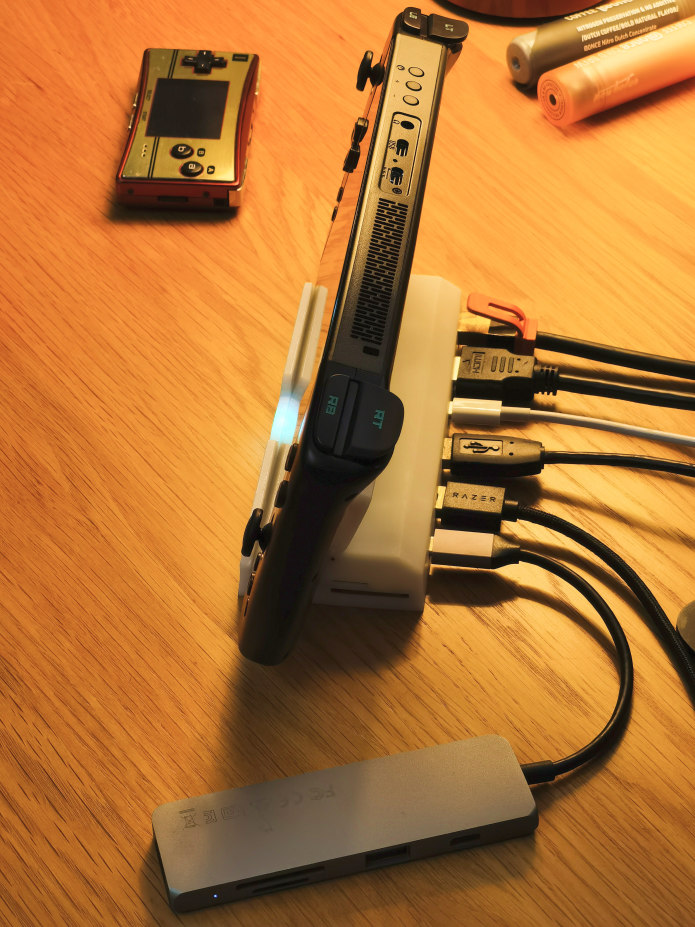 After more than a month of research and development, today we have obtained the latest docking station sample, it has a complete PCBA, and the shell part we use 3D printing for testing.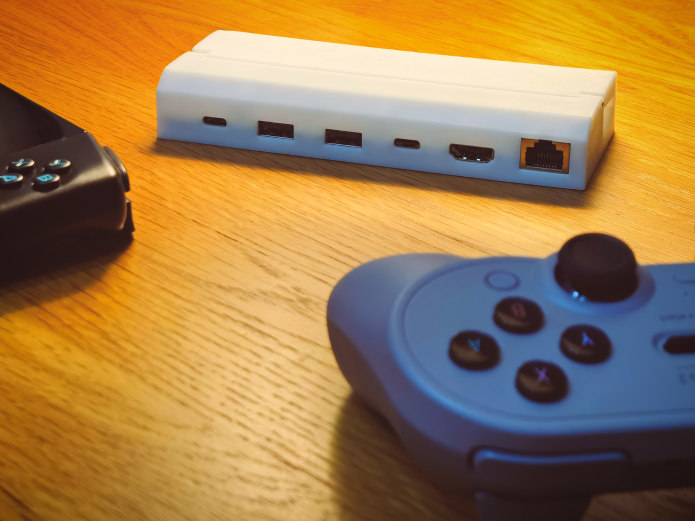 I can't wait to experience its full capabilities, so when I finish my work and go back home, I first connect it to the monitor with an HDMI cable. Oh, I will soon be able to make the 4K60 monitor work.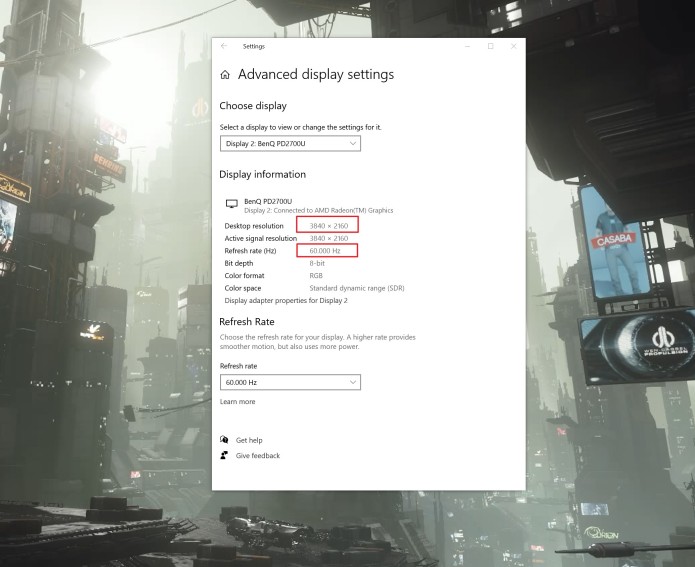 The 1000M wired network card also works smoothly, and I can get a full-speed network experience.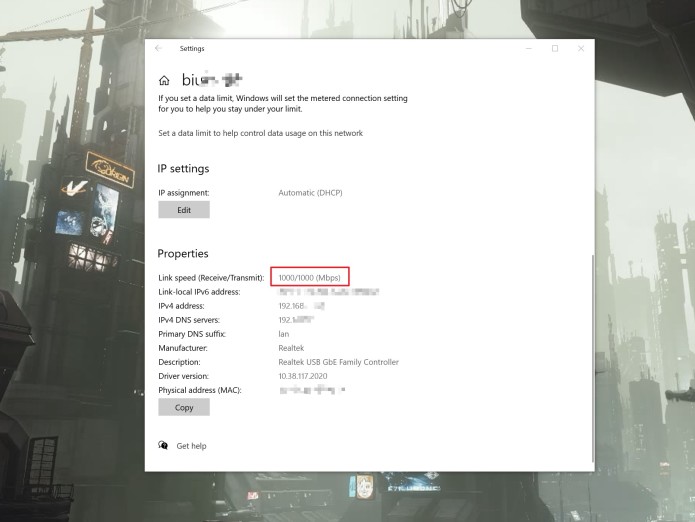 The two USB A ports also worked smoothly. I connected one of the USB A to the Bose C5 speaker, so I was working on listening to wonderful jazz music.
Of course, there is no problem with using one of Type C to power AYANEO.
In addition, there is another Type C interface for data transmission. I used a portable hard disk to test copy data and succeeded.
The SD/TF test needs to be carried out tomorrow.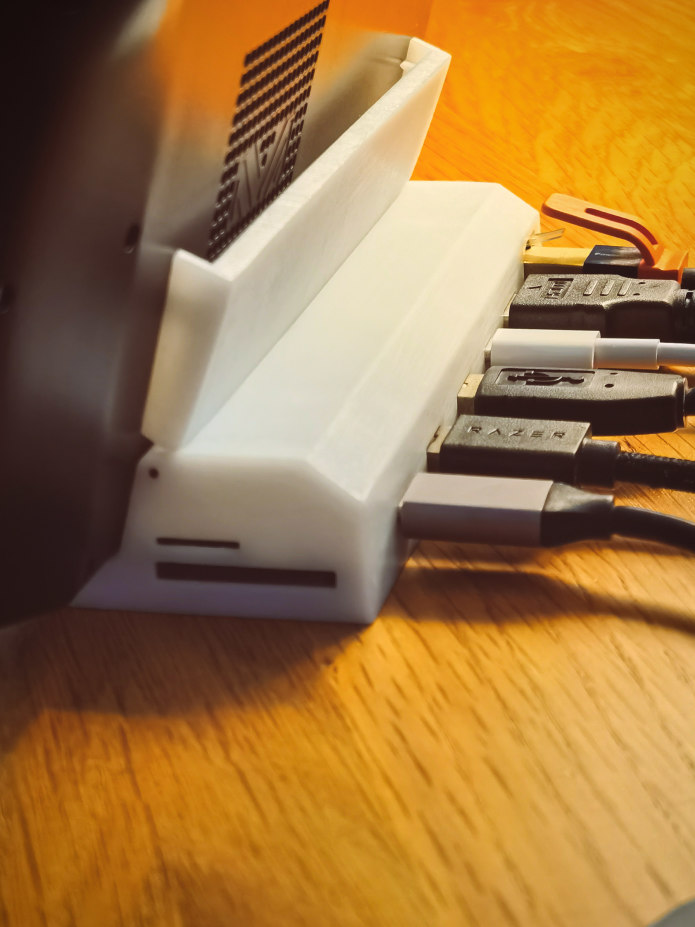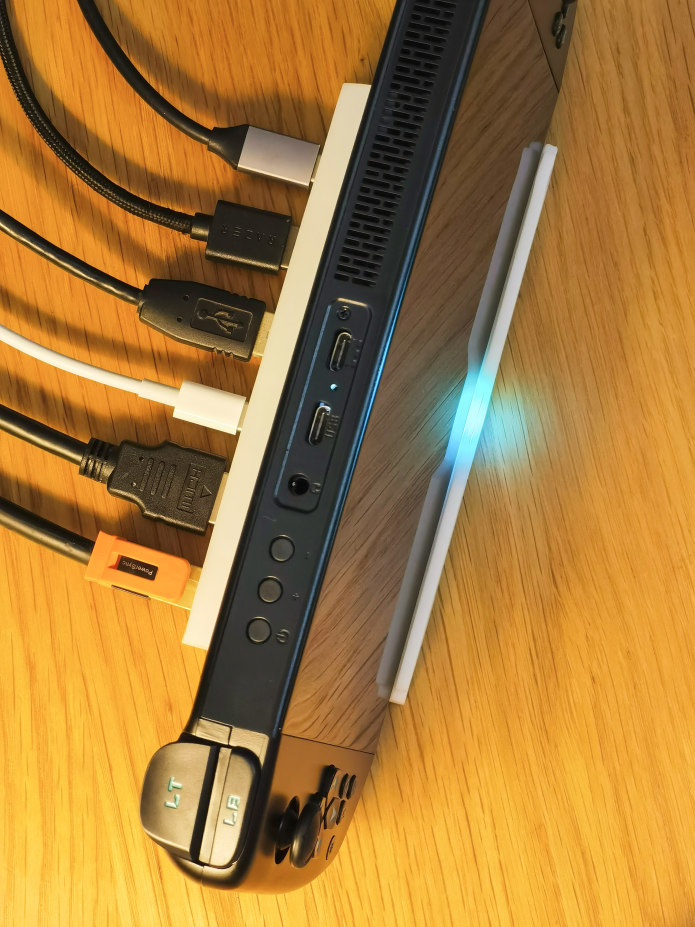 We will do more tests on the docking station in the near future to check whether it works exactly as we designed it.
But I want to tell everyone that you will soon have the strongest docking station on Windows handhelds.
If our test is completely successful in the near future, we will start to make the mold for the docking station. This will take about two months. I hope we can complete all of this as soon as possible and ship it for everyone earlier.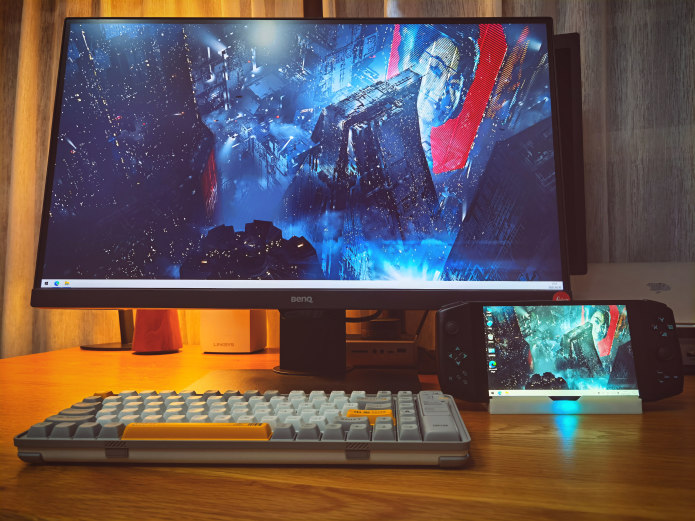 This UPDATE is to use the docking station on AYANEO, connect the monitor, and write it for everyone with Bluetooth mouse and keyboard. The emergence of the AYANEO docking station allows our devices to switch between multiple scenes, which is really a surprising product.
We will start the pre-sale of the docking station in July, which can be purchased at the AYANEO official website online store. If there are no friends who support during the crowdfunding period, we still have a chance. :)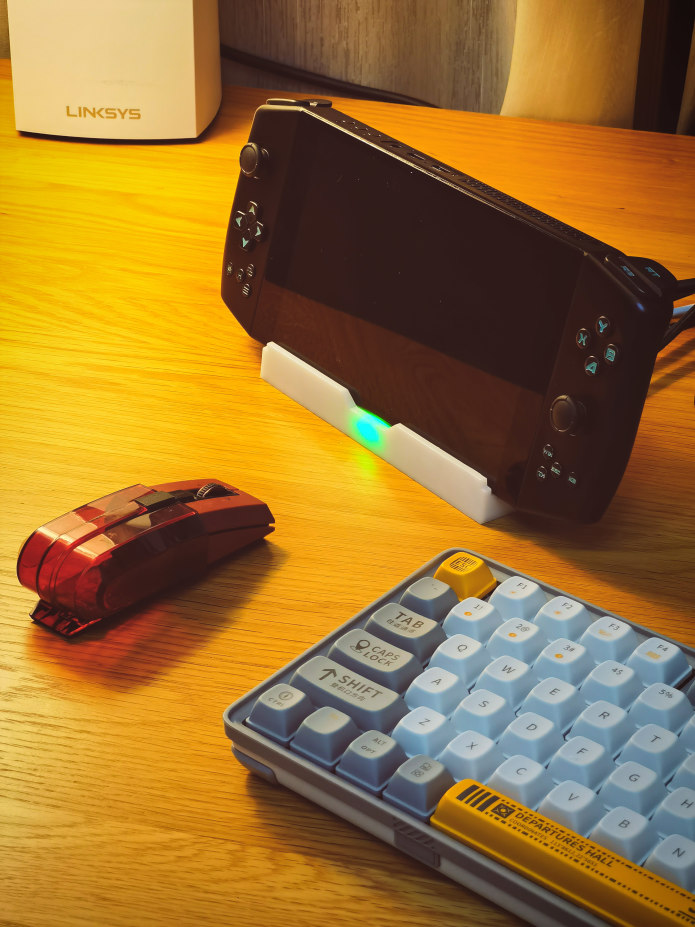 Tips:
-The current display sample is a 3D printed shell, which does not represent the final result and is only for display.
-Due to the material problem of the 3D printing shell, the front LED will appear very bright, and it will not be too bright on the official shell, please rest assured.
-We have designed different status prompt colors for the LED, which can effectively understand the working status of the docking station, which is very practical.
Ayaneo's vision is to design and manufacture the best gaming devices for everyone, and we're not just offering the best Windows handhelds for everyone, we're also bringing more gameing peripherals.