Arthur Zhang, the founder of AYANEO, made a live broadcast about product briefing on Sina Weibo, bilibili, and YouTube at 8:30 am on 29th June 2022(EST). He introduced the world's first Windows handheld with Discrete GPU, AYANEO NEXT 2.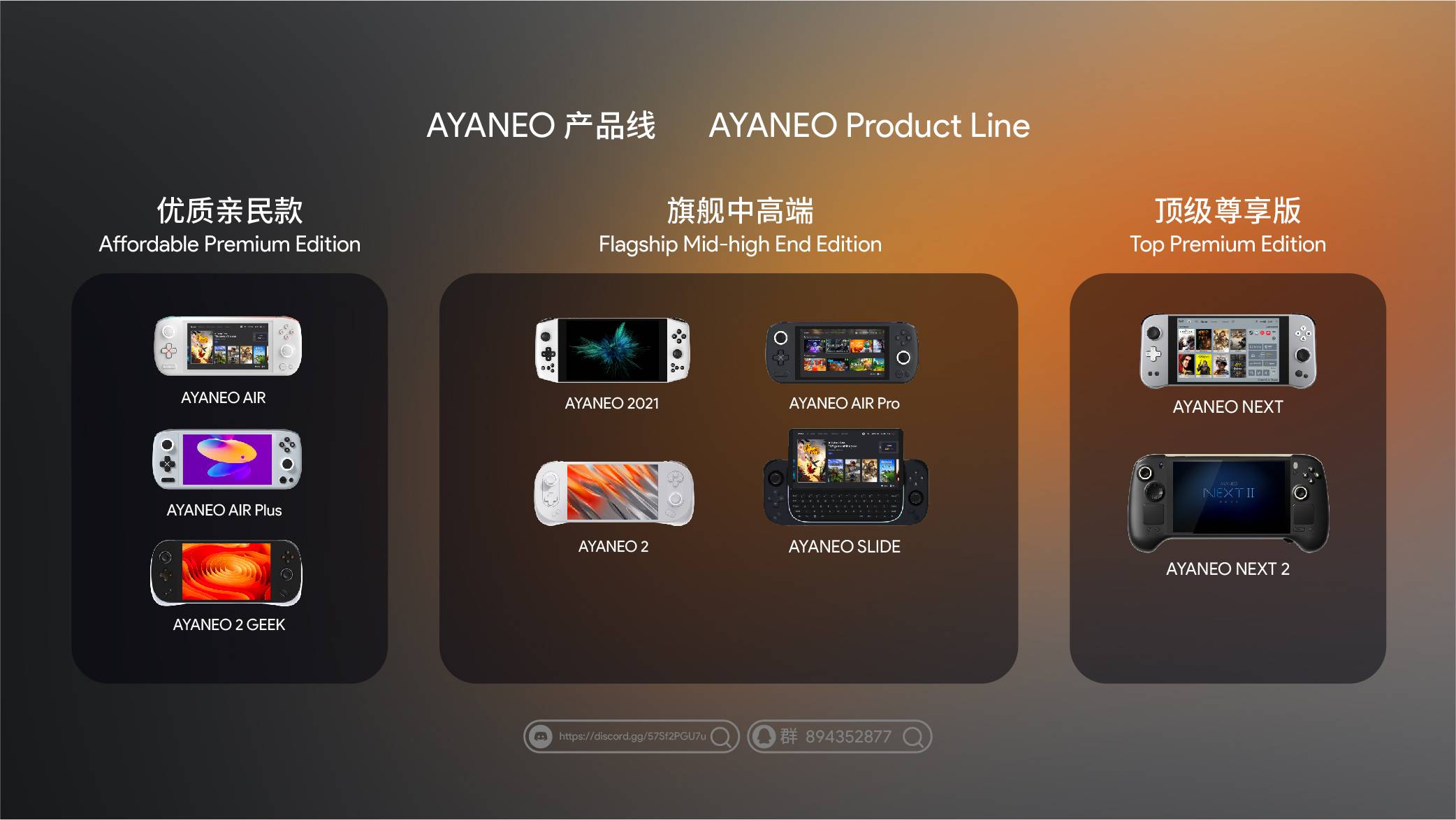 AYANEO NEXT series products are AYANEO's exploratory products for future handhelds. It accommodates all kinds of whimsy, seeks to bring players the ultimate, creative and imaginative handheld experience, and positions itself as Top Premium Edition for extreme players. It uses top-notch configuration in all aspects, which can be described as a fighter in the handheld.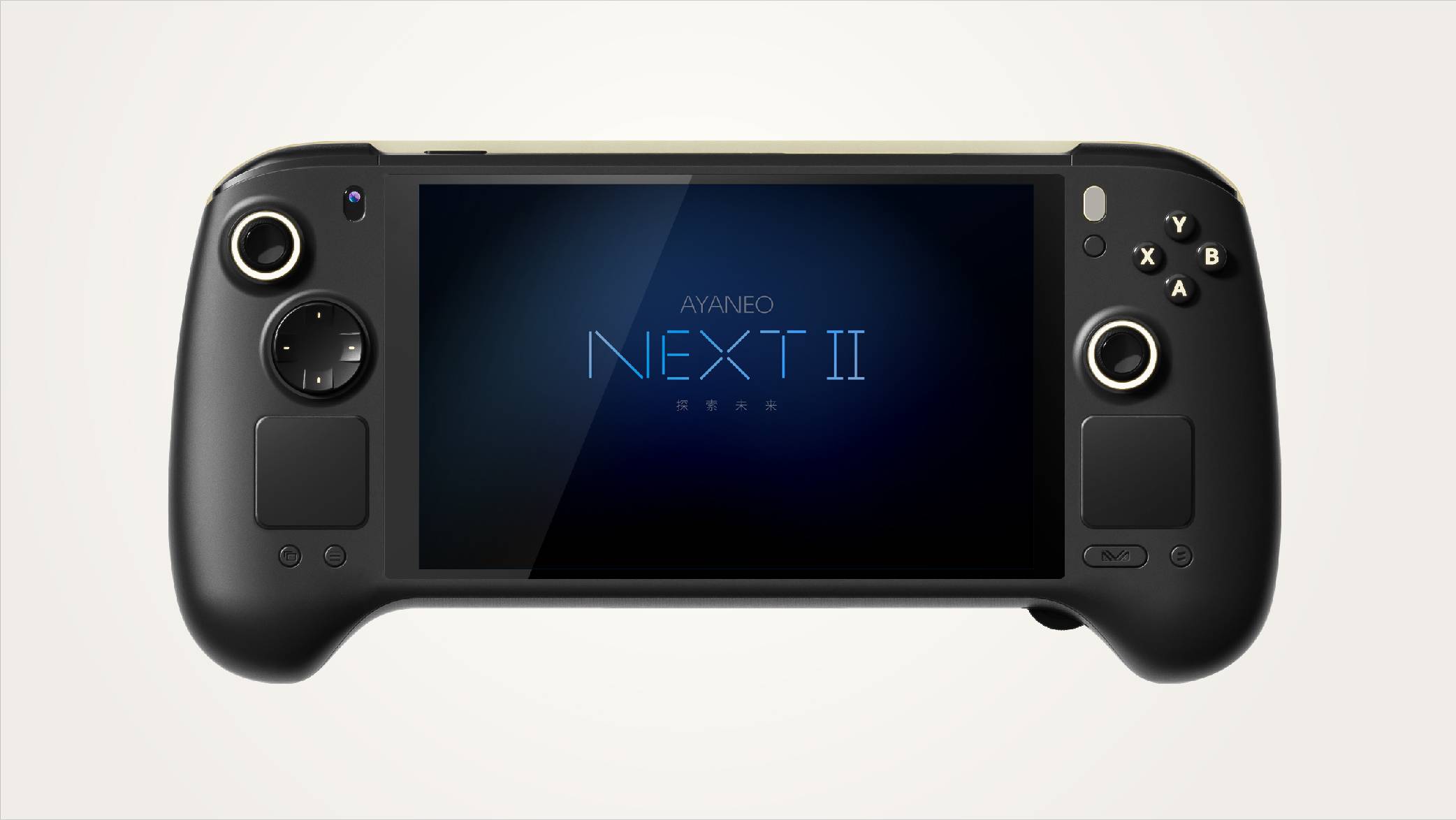 In the first half of the live broadcast, Arthur Zhang gave a brief introduction to the first generation of AYANEO NEXT.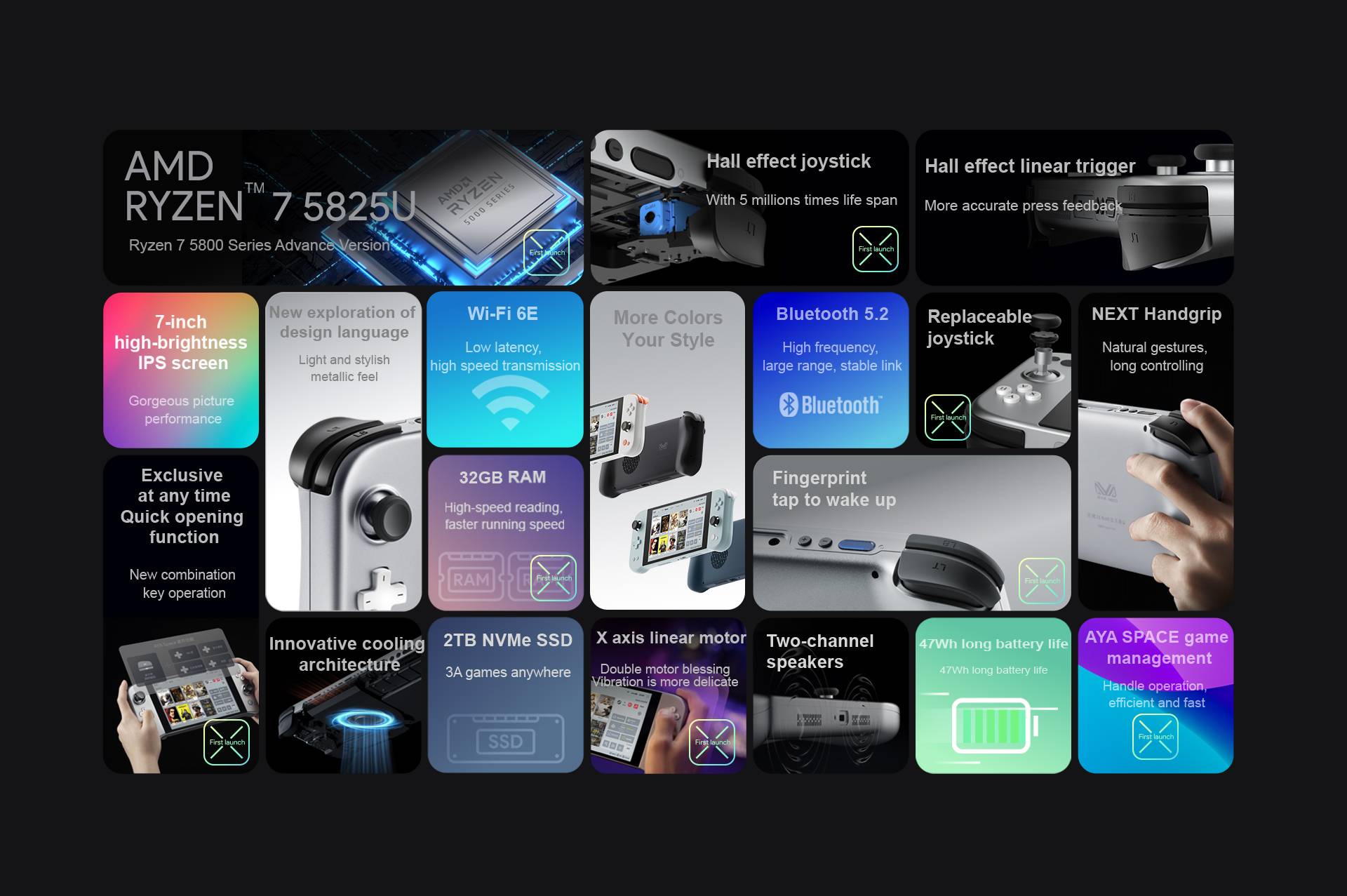 As can be seen from the above figure, AYANEO NEXT can be called King Handheld, its various performance parameters are great. So compared to AYANEO NEXT, what new features does AYANEO NEXT 2 bring? It is mainly reflected in the following three aspects:
2. Detachable and upgradeable modules of the handheld
3. More comprehensive sense of control by Omnipotent Touchpad
Discrete GPU, King of Performance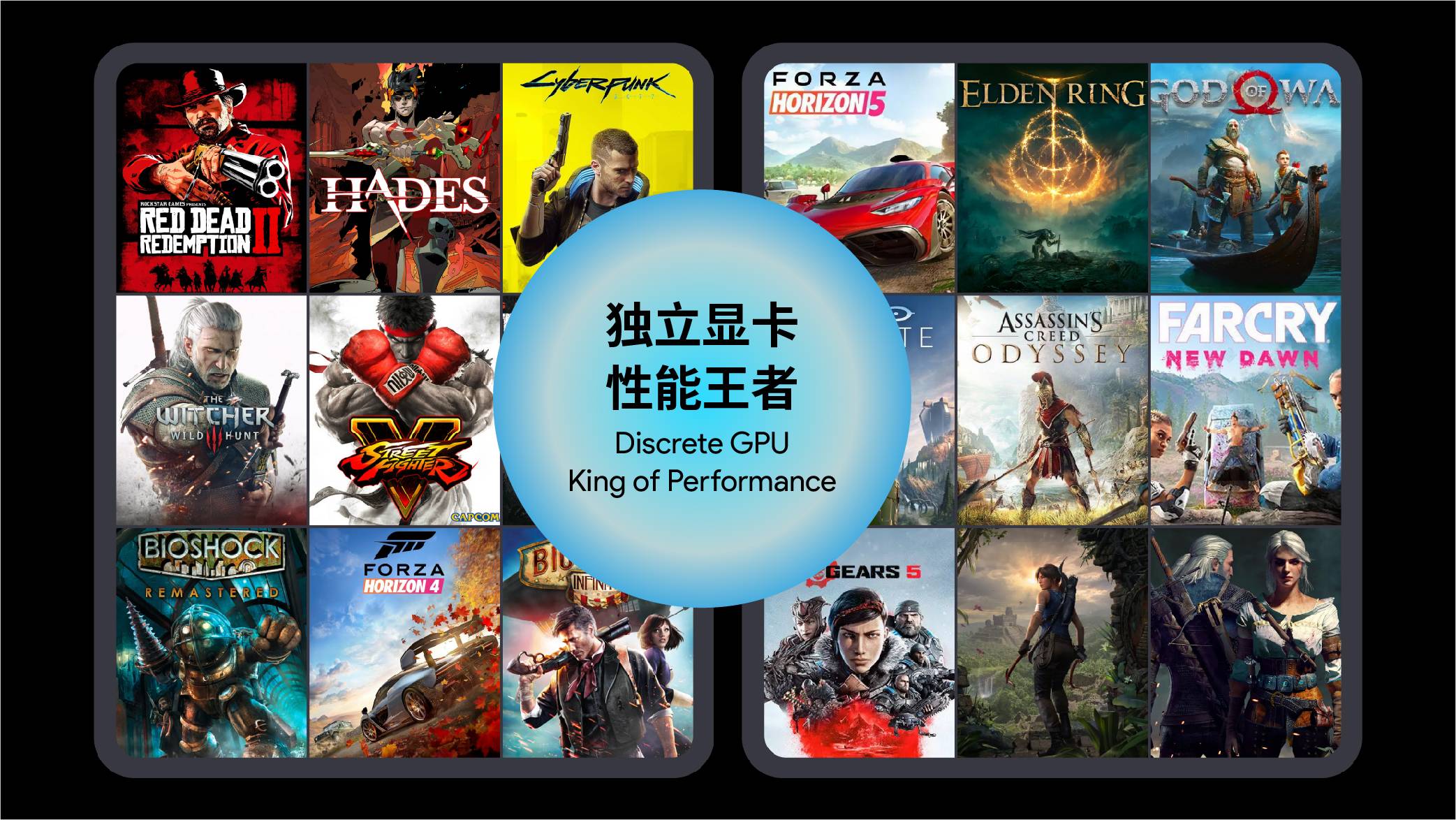 People who understand computers and play games know that installing a Discrete GPU on a computer can provide better display effects and running performance, which is especially important for players who have higher requirements for game image quality.
The most direct manifestation of GPU performance is the speed of drawing, and the corresponding indicators are the pixel fill rate and texture fill rate.
Some other indicators can also indirectly reflect the performance of the GPU, such as the number of CUDA Cores, Tensor Cores, core frequency (display core operating frequency), video memory bit width, video memory frequency, etc. Larger values of these tend to mean better performance.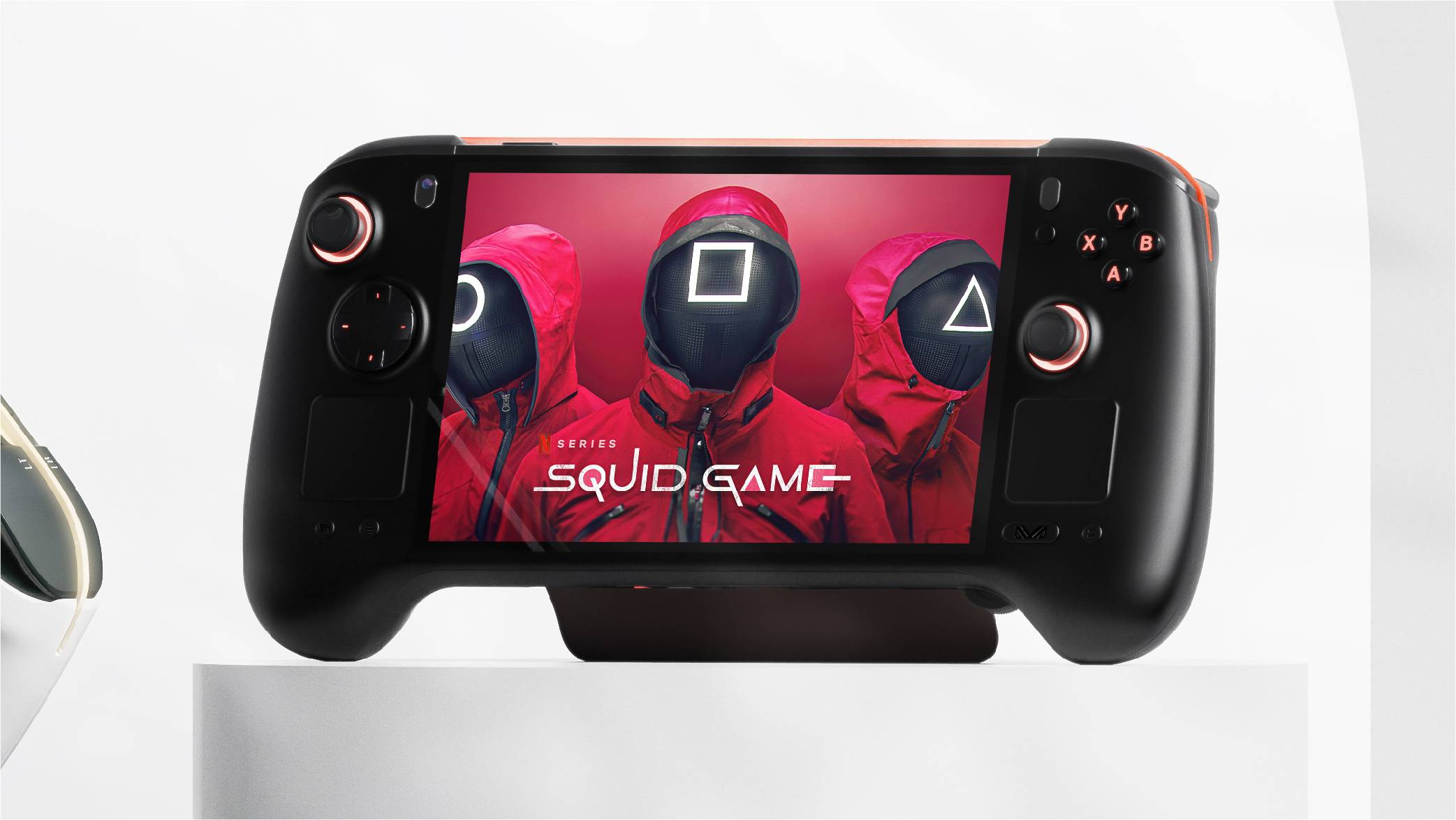 In line with the concept of creating the best handheld in the world, it is natural and expected that AYANEO NEXT 2 will become the world's first Windows handheld with a Discrete GPU.
AYANEO NEXT 2 offers two choices of GPU versions:
The RX 6000M series GPU inherit all the features of the RDNA2 architecture, including hardware ray tracing, Infinity Cache unlimited cache, SAM memory intelligence technology, SmartShift dynamic power allocation technology, and more. Energy efficiency is also as good as ever, with up to 50% performance improvement and up to 43% lower power consumption compared to the previous generation architecture.
The GPU performance of these two versions is powerful enough to cope with the current mainstream AAA masterpieces. No matter what kind of game, you can enjoy high frame rate experience on AYANEO NEXT 2.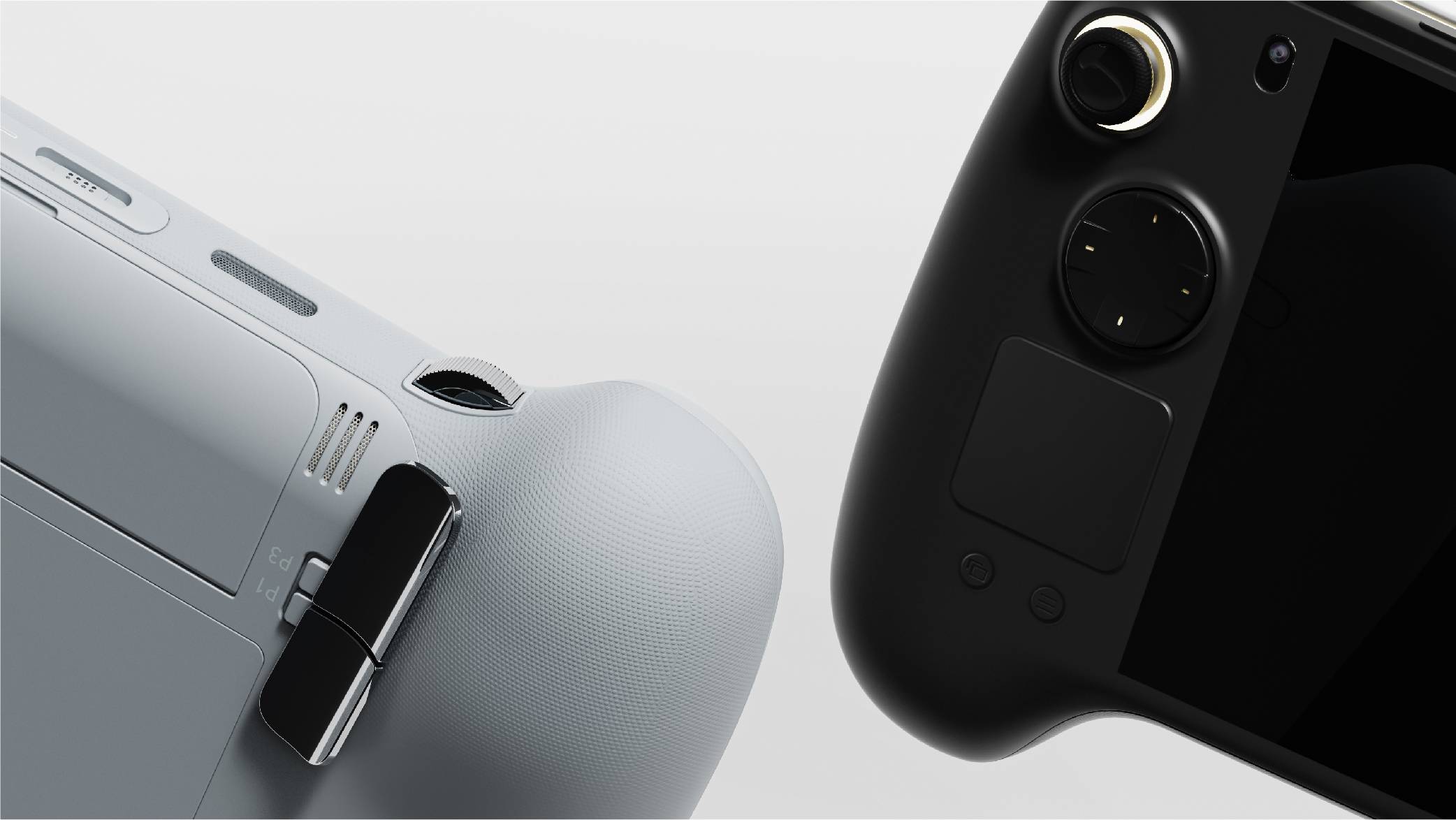 Omnipotent touchpad, full control of the handheld
The second point is that AYANEO NEXT 2 is AYANEO's first handheld console equipped with omnipotent touchpad. With the touchpad, players can completely get rid of the constraints of the mouse and keyboard, which is more convenient.
Although it is said that for the pain point of Windows handheld input trouble, the upcoming AYASpace mobile phone APP has built-in Bluetooth touchpad function, which can support virtual touchpad, and is far better than a virtual keyboard, but in general, the experience of the physical touchpad is still faster, without the need for a mobile phone.
It can be said that the combination of the detachable and upgraded Discrete GPU and the omnipotent touchpad will allow players to truly play all kinds of games around the world anytime, anywhere with only one device!
Big-screen handheld has a pain point, that is balancing heat dissipation, feel, battery life, and performance. AYANEO has an expert-level understanding of this and has achieved balance in all aspects.
Like AYANEO NEXT, AYANEO NEXT 2 still has an excellent tactile feel, the MASTER controller with eight functions and six patented skills experience, including Hall joystick, Hall trigger and linear motor, realizes a great leap in intelligent control, allowing players to feel Professional-grade, gaming-grade handle experience, and One-key fingerprint unlocking allows AYANEO NEXT 2 to wake up the handheld and complete the unlocking by simply touching the fingerprint for identification.
On this basis, AYANEO NEXT 2 also provides a camera on Windows handhelds innovatively, which is convenient for players to interact with the game.
The release of AYANEO NEXT 2 represents AYANEO's highest-end handheld technology, and also demonstrates AYANEO's commitment to creating the world's best handheld. Compared with many competing products, AYANEO NEXT 2 is currently the most powerful Windows handheld in the world.
The release time of AYANEO NEXT 2 has not been announced yet. The official will keep updating its progress in the future, thanks for your attention.