[Quick summary information]
Today's update is mainly to announce the upgrade price of AYANEO 2021 Pro.

This week will also update the progress of AYANEO 2021, please rest assured, everything is in progress.

The 4800U upgrade will not affect the delivery of the 4500U version

, because we have prepared enough inventory and materials for the 4500U.

Now we are waiting for key components such as two-color button molds, linear triggers, and controller PCBA.

The estimated delivery time remains unchanged. If the above accessories go smoothly, the delivery time:

AYANEO 2021: Start at the end of August

AYANEO 2021 Pro: Start in mid-September
[AYANEO 2021 Pro price released, upgrade price announced]
After the release of AYANEO 2021 Pro, many supporters who participated in the IGG crowdfunding are very interested in it, and also curious about its price. Since we are waiting for the cost calculation of some accessories, we did not announce the price some time ago. After completing most of the preliminary work of AYANEO 2021, the price of AYANEO 2021 Pro has also been calculated, and we can finally announce the price and related upgrade strategies to everyone.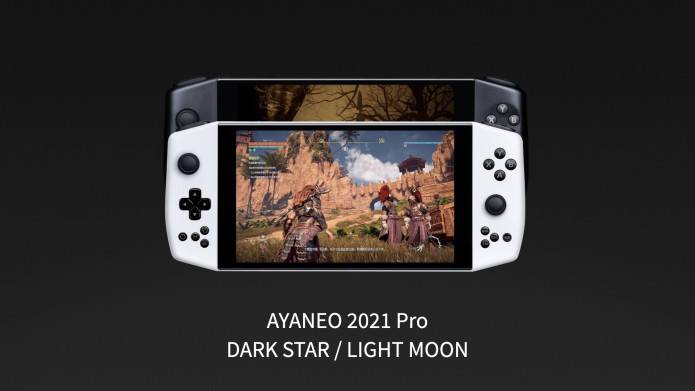 The first thing to announce is: I have received many requests from IGG and friends on Discord, and finally decided to launch the AYANEO 2021 Pro version of DARK STAR and LIGHT MOON. Friends who like them can choose to upgrade.
Price of AYANEO 2021(4500U):

512G: US$925

1T: US$101
Price of AYANEO 2021 Pro(4800U) Dark Star / Light Moon:

1T: US$1215

The above price does not include the expansion dock, which needs to be purchased separately.
Price of AYANEO 2021 Pro(4800U) Retro Power:

1T: US$1315

The above price comes with a docking station with Retro Power theme color.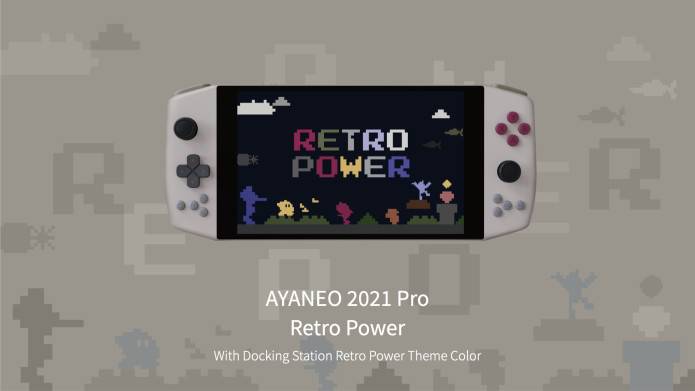 As the 2T SSD is temporarily out of stock, you need to wait for it to arrive before launching.
For IGG users, I specially created a table so that different types of supporters can see different upgrade fees.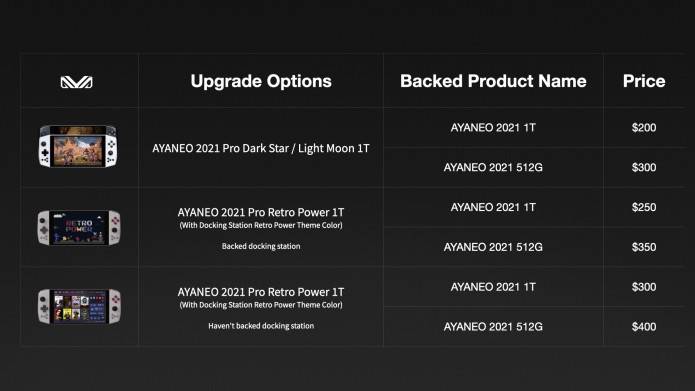 Since there are different types of IGG users, I made a detailed distinction, but no matter what, all IGG supporters will get a discount based on the retail price when upgrading AYANEO 2021 Pro. This is a reward for all supporters.
[About the upgrade method]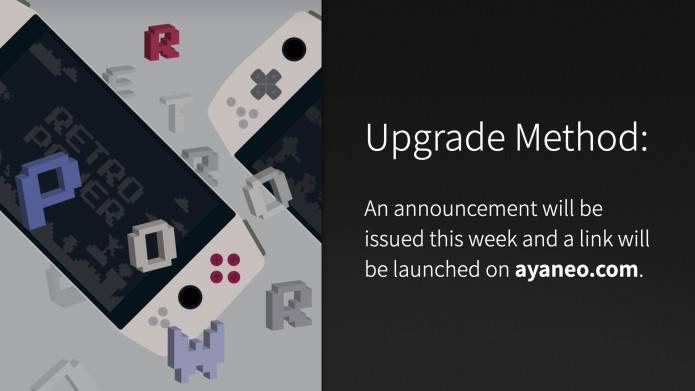 We will publish a payable upgrade link on ayaneo.com this week. You can pay according to your own upgrade type at that time. Before we announce the upgrade method and link, if there are no other questions, please don't send email inquiries, we will be prepared before the next update.
[About the progress of the docking station]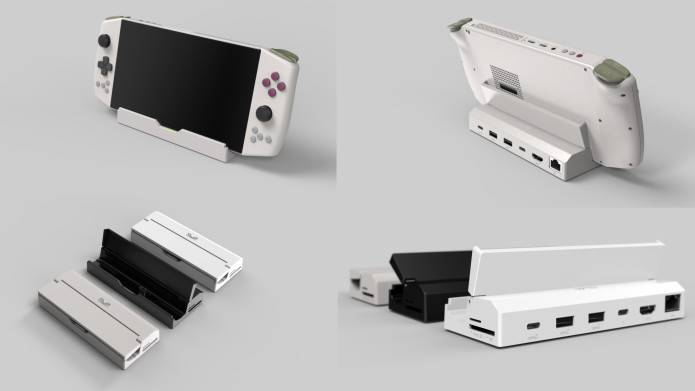 We have asked the factory to start making molds for the expansion dock. Due to the appearance of Retro Power, we have also specially designed matching theme colors for it. So now the expansion dock will launch three different colors, white and black will be sold separately, and Retro The Power theme color docking station is sold together with AYANEO 2021 Pro Retro Power, and will not be sold separately for the time being.
The Dark Star and Light Moon versions of AYANEO 2021 Pro do not have a docking station randomly and need to be purchased separately.
If you have crowdfunded the docking station in the past, you don't need to buy it again, we will send it out for you.
So in the future, we will ship the docking station color according to AYANEO's handheld color. If your AYANEO is black, we will send you a black docking station. If your AYANEO is white, we will send you a white docking station.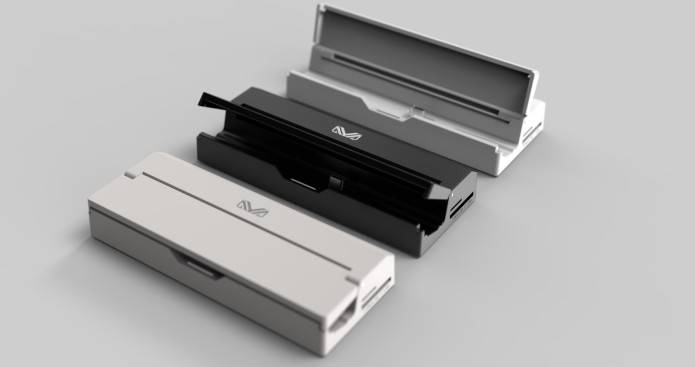 If you have not bought the docking station in the past, you need to wait for the docking station to be available on our mall before purchasing it separately (direct PAYPAL or email orders are not supported, and you must purchase through the mall).
If the factory can produce the docking station before the delivery of the second batch of goods, we will send it together with the handheld. However, judging from the current situation, it is very likely that the docking station needs to be sent separately after the handheld is issued, which will cause a lot of express delivery costs, but I think this is what we have to do.
【About button color】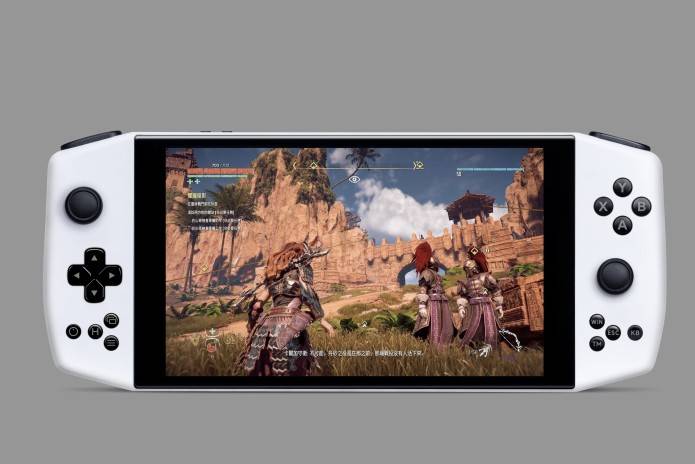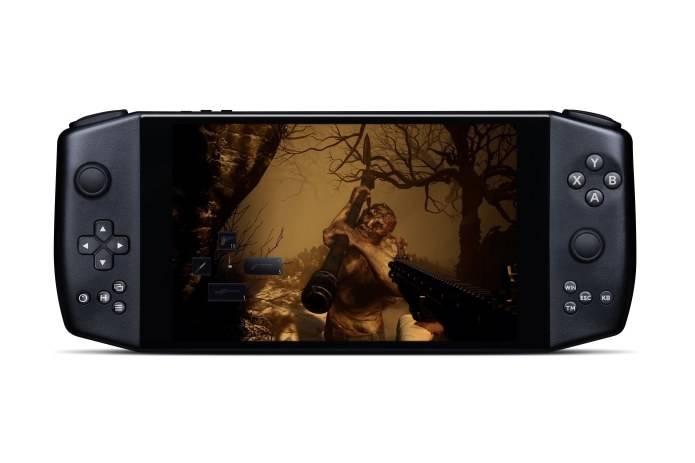 After long-term thinking, I decided to change the color of the button text of the second batch of goods to white. This is a decision made after a long period of comparison. It will be combined with a new process shell to bring more high-end. The visual experience is more in line with my understanding of the aesthetics of handheld devices.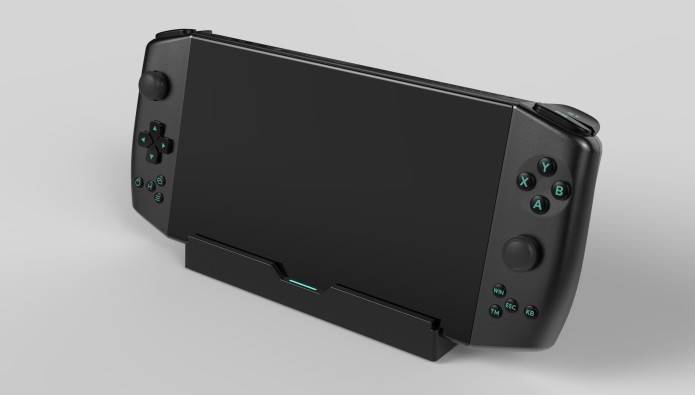 This is the green button of the past. Frankly speaking, I think it does not meet my design requirements.
The progress information of AYANEO 2021 will be updated this week, see you next time.
Arthur Zhang
THE CEO OF AYANEO