AYASpace Small Applet [Agile Mouse] Description
[Agile Mouse] is an application that supports customizable buttons on AYANEO handhelds.
The next step is to show you how to use this little application.
How to use [Agile Mouse].
Step 1: Update AYASpace to the latest version, and then click the game assistant in the AYASpace interface.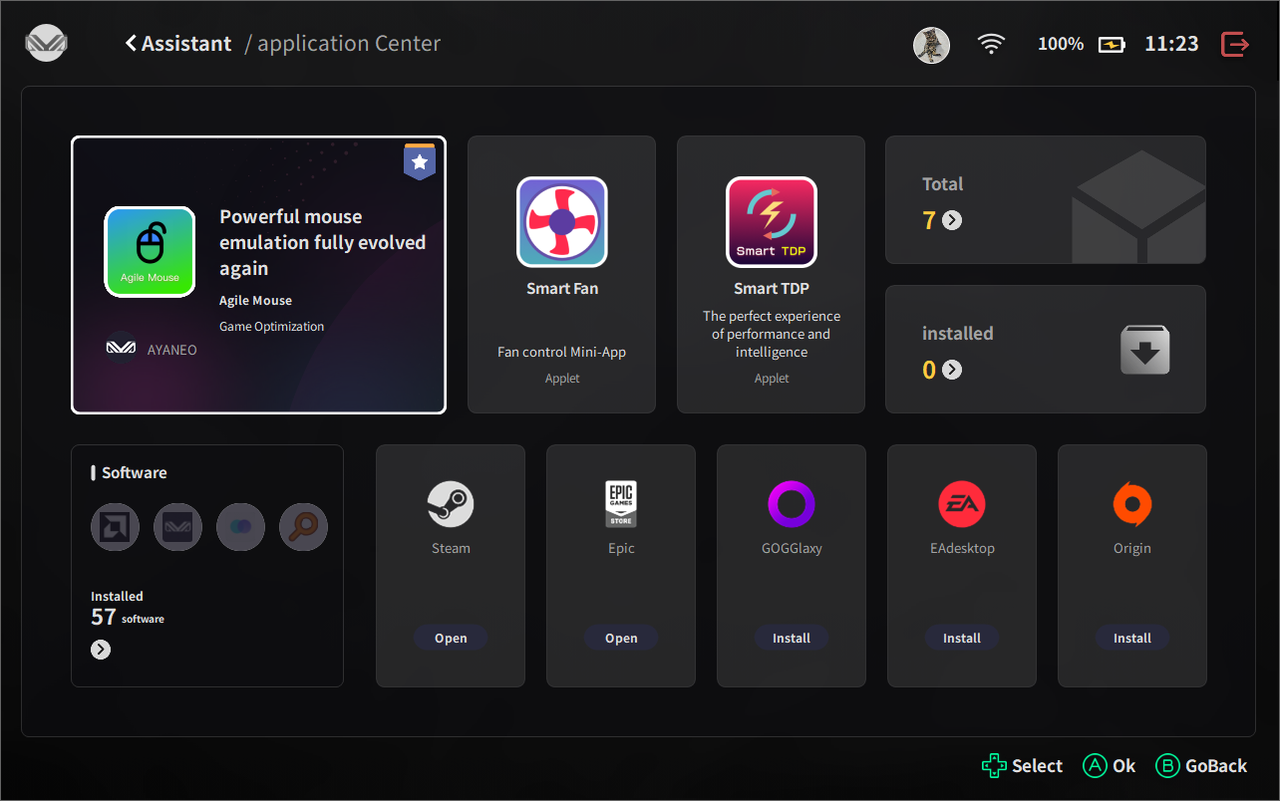 Step 2: Click on [Agile Mouse] to download.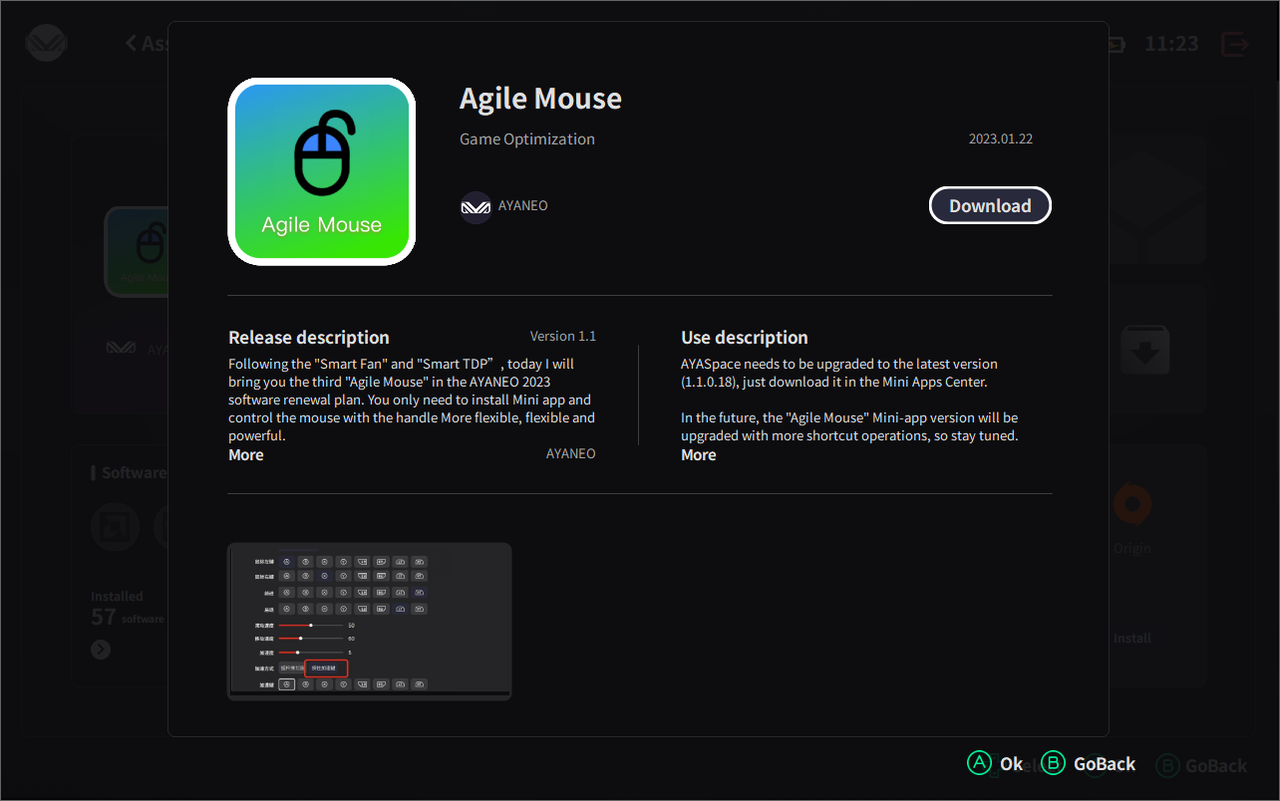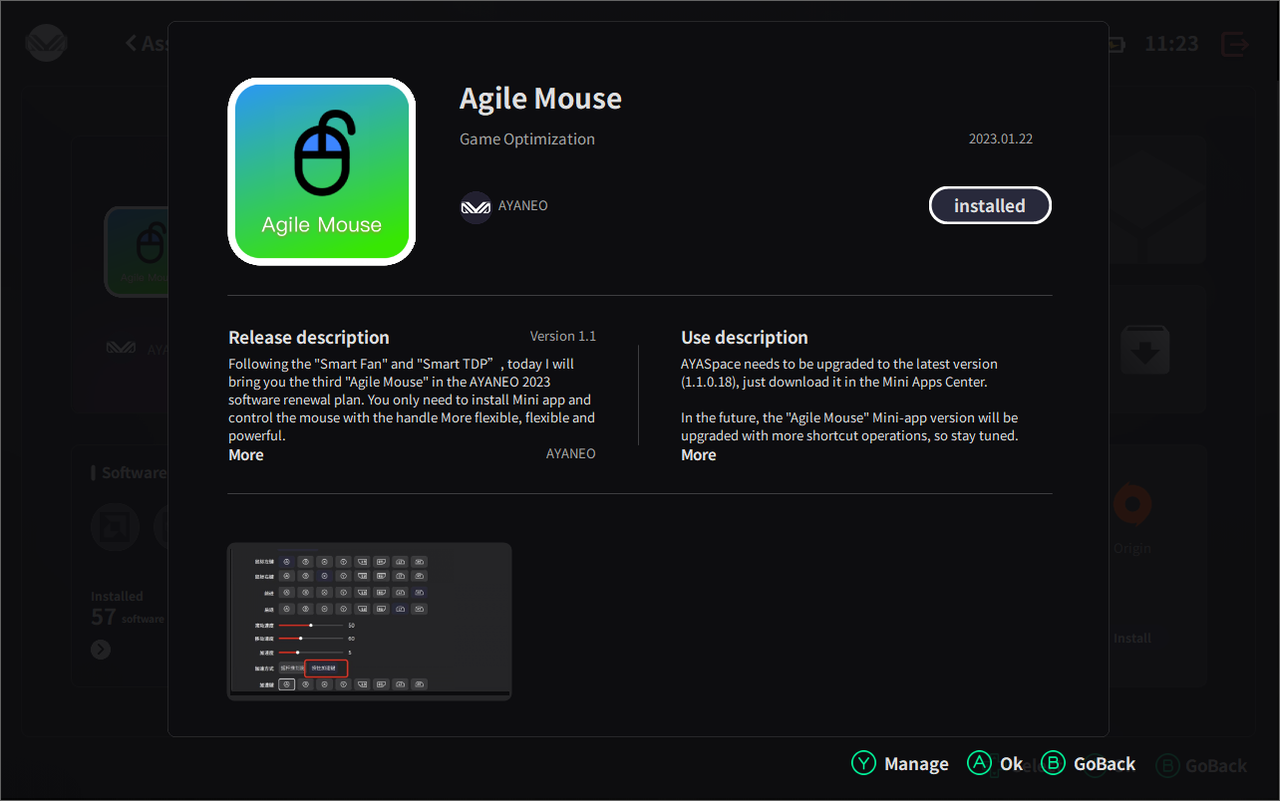 Step 3: Press the [Y] key to enter the management interface of [Agile Mouse] for personalization.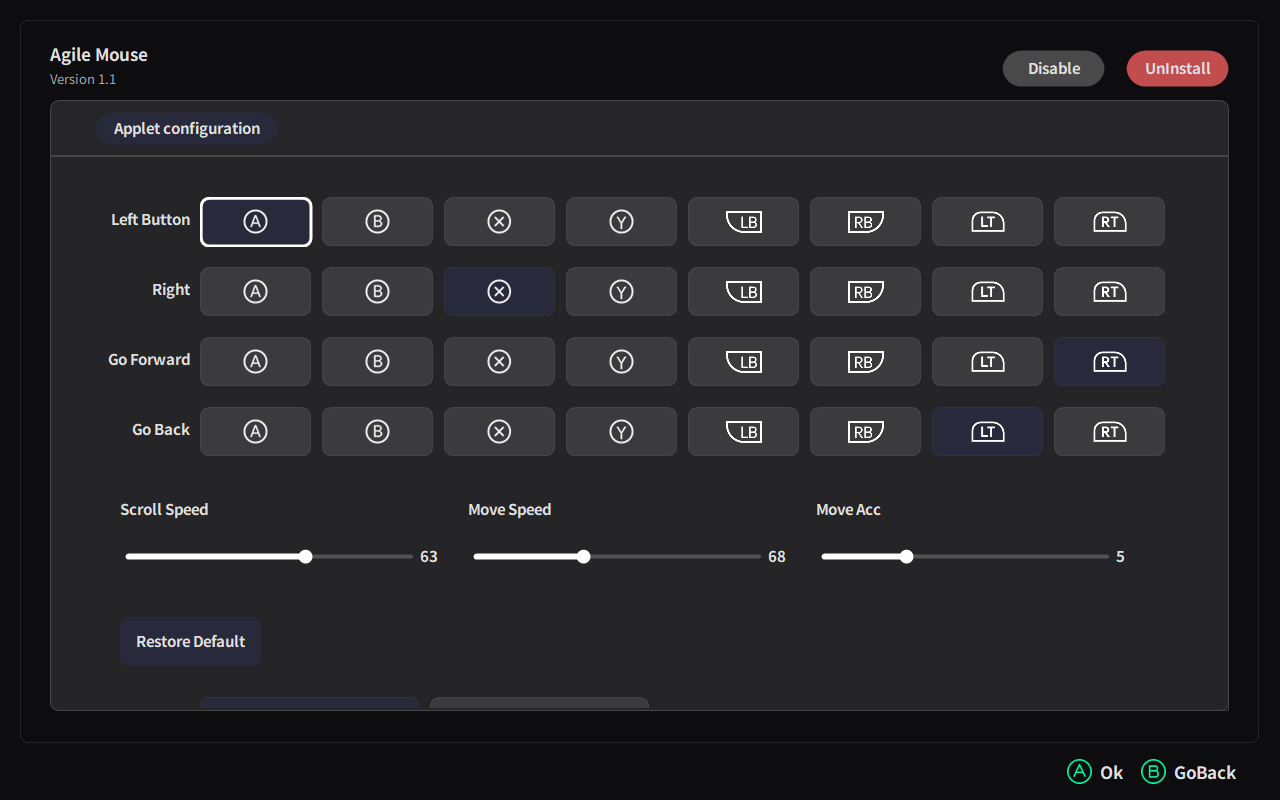 Function explanation.
[Go Forward]: can be used in web pages, or folders, etc. forward and backward steps.
[Go Back]: steps that can be used to move forward and backward on web pages, or folders, etc.
[Scrolling Speed]: the speed of going up and down on a web page or query folder.
[Move Speed]:Remote control of the mouse movement speed.
[Acceleration]: the incremental value of acceleration when using [Acceleration Method] for remote control mouse.
[Acceleration mode]: customizable settings through personalized acceleration settings.