When we press the left joystick to hold still for boot, we will find that when we click [This PC] to view it, we can see an additional disk named: [AYANEO] inside [This PC], as shown in the following figure.

If have, please proceed with the following steps.
Step 1: Download the handle firmware upgrade package for your own device from the official AYANEO website.
Link:》》》https://ayaneo.com/support/download《《《
Note: Only AYANEO 2, AYANEO GEEK, AYANEO AIR, AYANEO AIR PRO are now supported for upgrade.
As the following photos show.
AYANEO 2: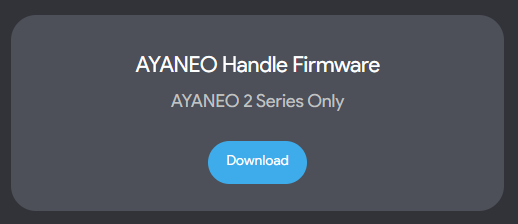 AYANEO Geek: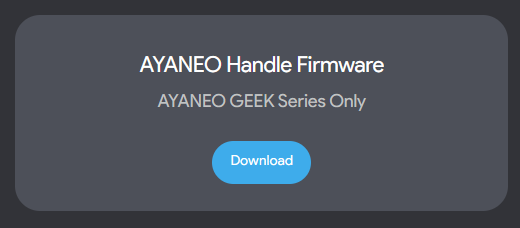 AYANEO AIR: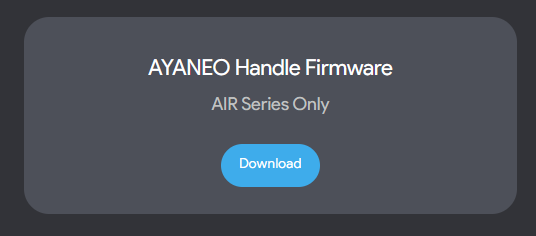 Step 2: Download the installation package and unzip it, then drag the unzipped upgrade firmware into the [AYANEO] disk in [This PC].

Step 3: Leave it for 5 - 10 seconds, after the [AYANEO] disk disappears, that means the firmware of your device's handle is finished upgrading.
---
February 20, 2023
AYANEO