AYANEO's newly released AYANEO AIR Plus has won the recognition and support of many players with its sincere product power. In addition to AMD 6800U, Intel and Mendocino multiple cores, there are also Plus technologies such as the best screen of 6-inch Windows handheld, Master controller, Hall sensing mini joystick + Hall trigger, 28W strong heat dissipation, and 46.2Wh large-capacity battery. In terms of appearance design, AYANEO still continues its color aesthetics and artistic appearance style, which has been popular in public. This is another perfect display of AYANEO's design genes.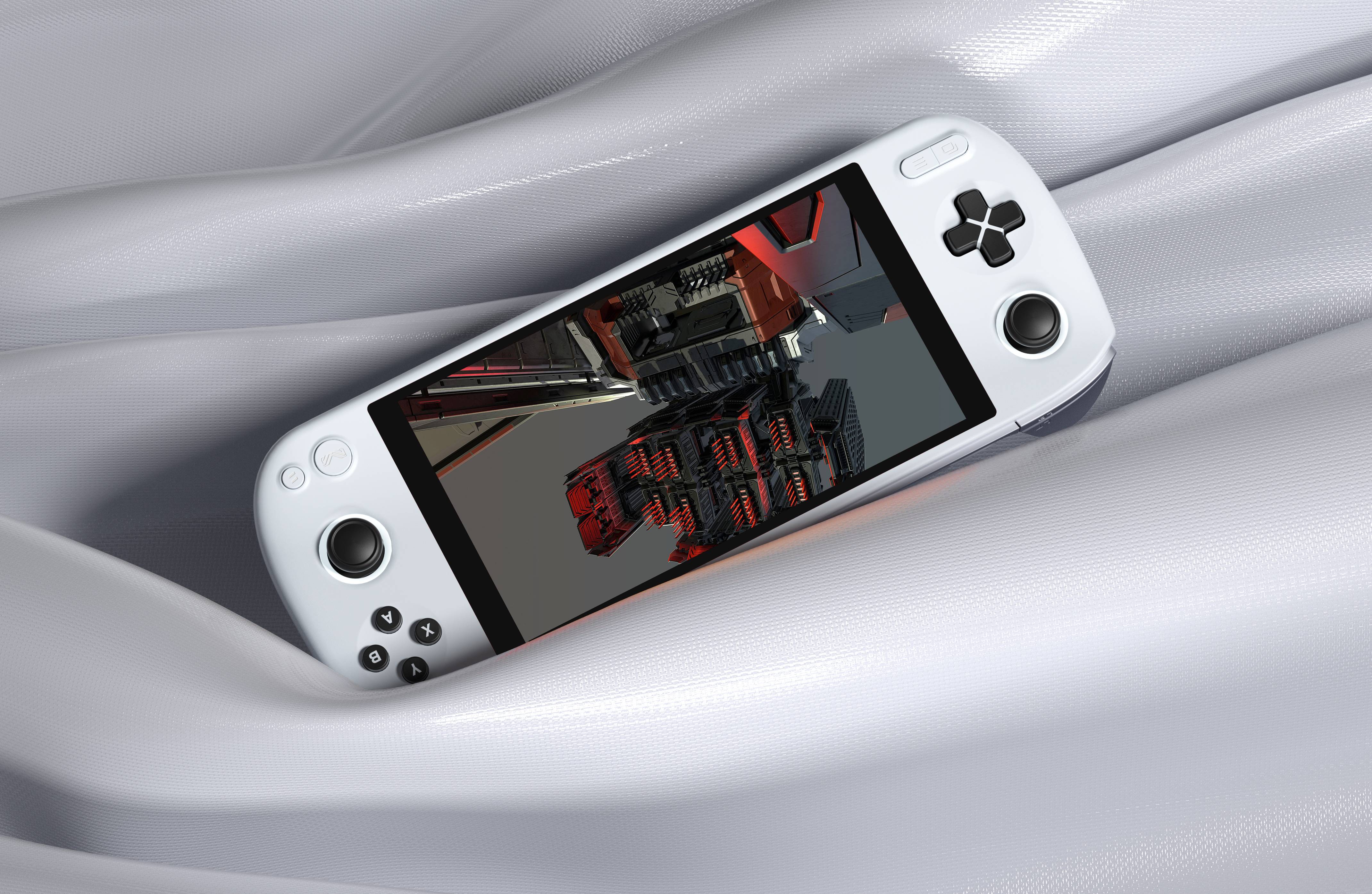 A series of classic designs in the development of game consoles have left deep impressions and good memories on players. AYANEO design team hopes to inherit the classic design, but also hopes to innovate the appearance design concept of handheld products. Constantly explore breakthroughs in AYANEO handheld products to create AYANEO color aesthetics that subvert the industry.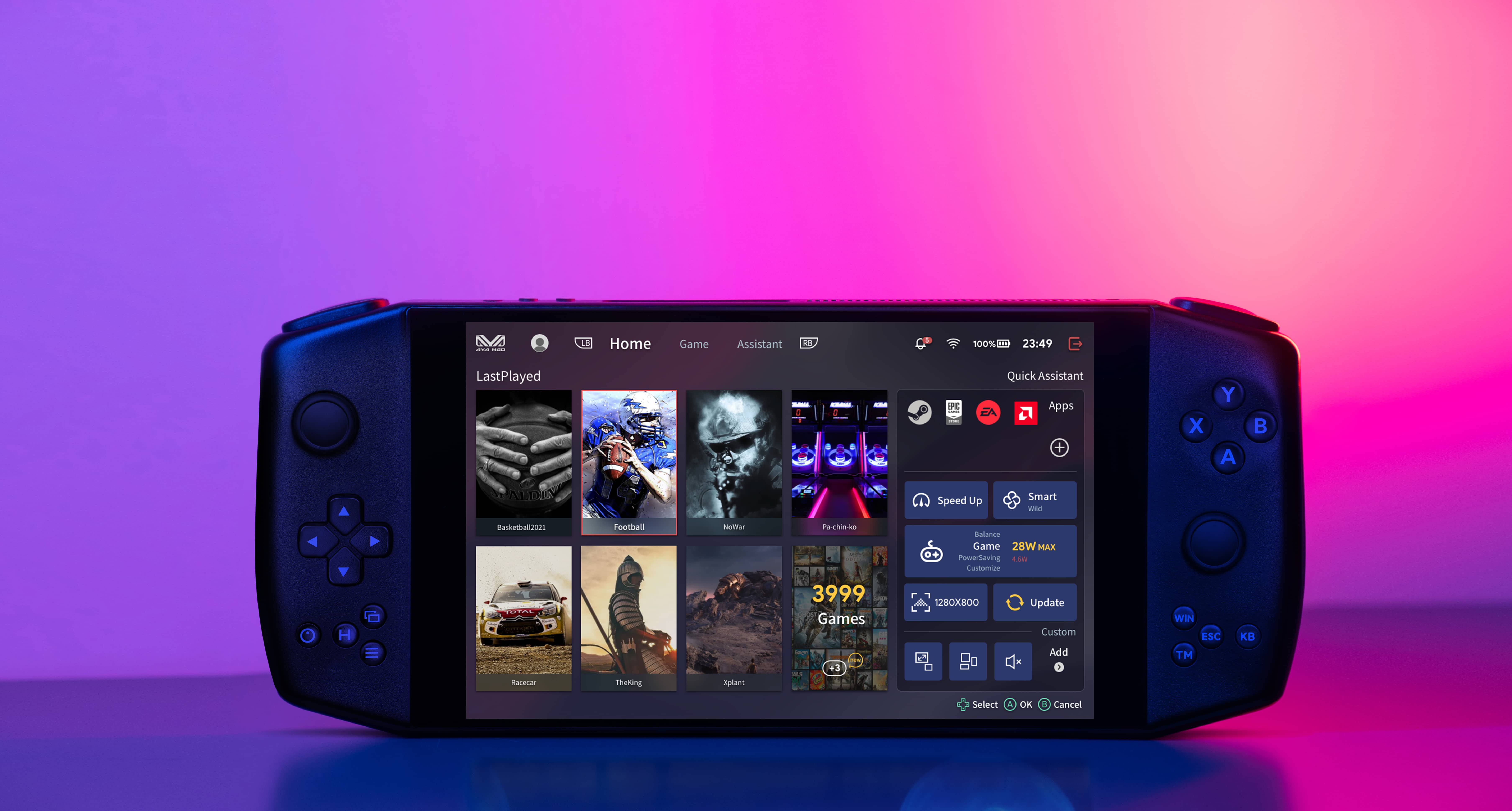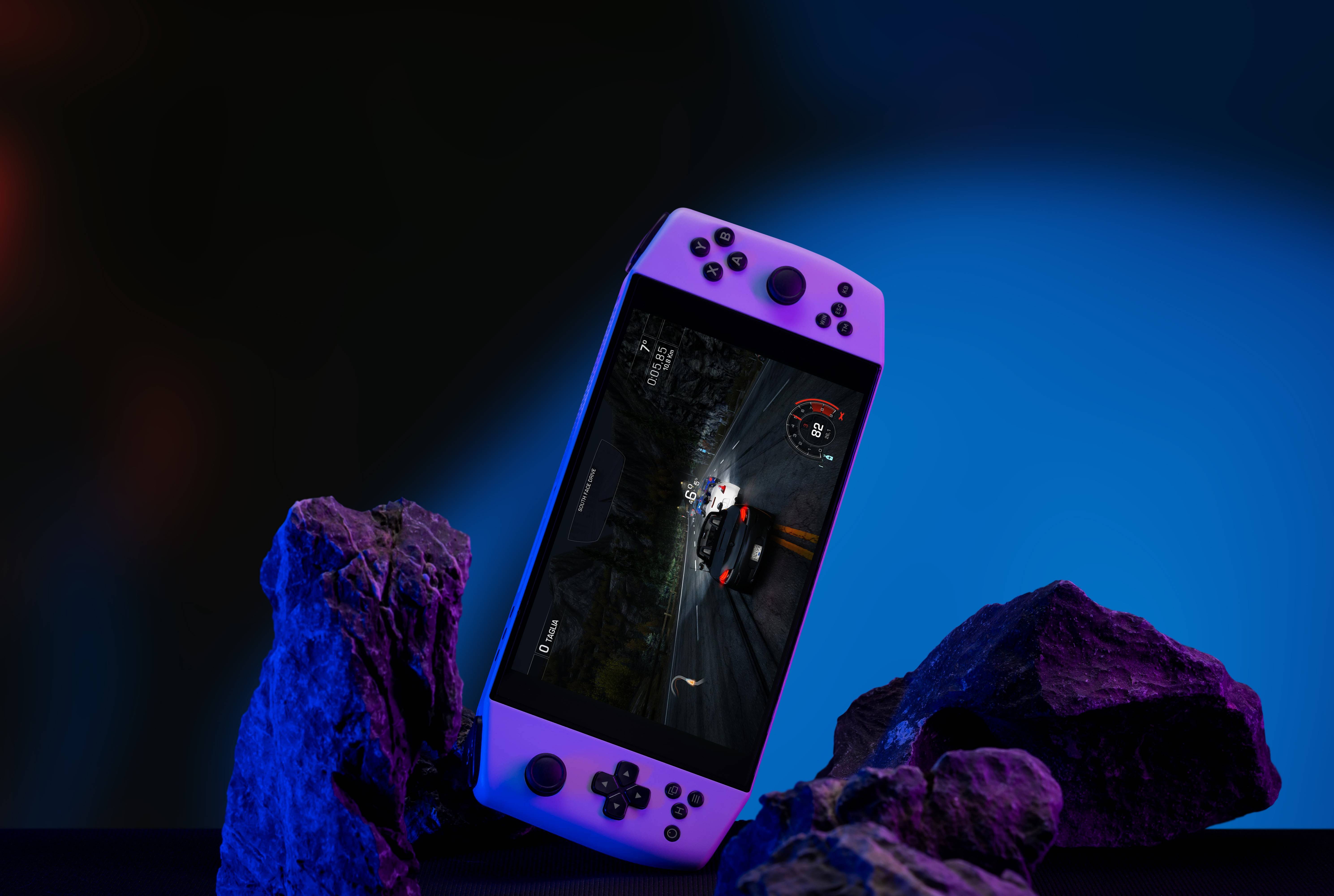 AYANEO 2021, which created a new form of Windows handheld, is also the pioneering work of "AYANEO's simple aesthetics". The basic colors "Dark Star" and "Light Moon" follow the simple style design, the body color is extremely pure, without too many color decoration, and it is also a tribute to the classic handheld color matching.
AYANEO, which pursues breakthroughs and innovations, we are not satisfied with the traditional black and white only, we pursue more colorful elements into the handheld industry. AYANEO brings players the Retro Power colorway for the first time.
AYANEO 2021 Pro Retro Power colorway reinterprets AYANEO's unique design language and philosophy.
It is the first tribute to the classic handheld for Windows handheld consoles. It boldly draws on the color scheme of the handheld era and integrates modern technology to bring players a retro and innovative handheld experience. The appearance of the Retro Power color scheme brings players back to retro handhelds, and youth times. Paying tribute to the classic Retro Power color, it has also become a must-have color for AYANEO handhelds.
Since then, the AYANEO team has made more attempts at color design, and achieved a new breakthrough in the "ultimate work" AYANEO NEXT Pro. AYANEO NEXT Pro is based on the brand-new "exploration" design language, using "metal-like technology" to create a unique metal texture effect for the body and the ingenious curved edges bring a round and silky feel to the body. It also provides a variety of color options such as "Space Silver", "Pastel Blue", "Bright White", "Midnight Blue" and "Jet Black". Enjoy the unique texture of exploring the future. It is the ultimate industrial design and multi-sensory visual touch fit for experience.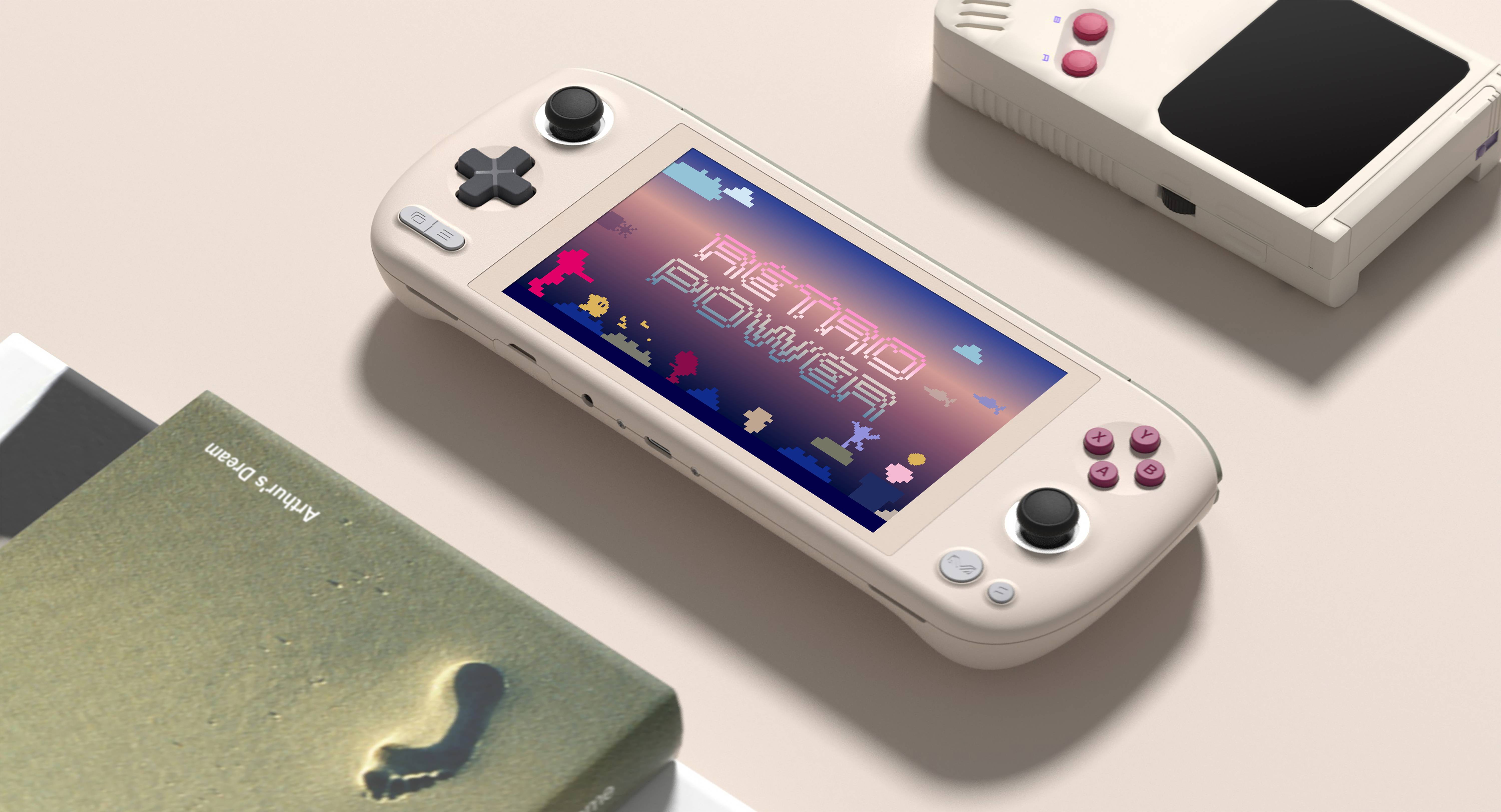 The world's first ultra-thin OLED Windows handheld AYANEO AIR, in addition to subversive product concepts, AYANEO has also built a new design language in terms of color matching system. AYANEO AIR is a new design language that condenses art and aesthetics. The top shoulder key adopts a colorful double gradient. Based on the refreshing and soft "Aurora White" and the mysterious and cold "Polar Black", AYANEO AIR has launched a new "Sakura Pink" color scheme. The main pink color is decorated with white and rose gold. Super high appearance is the best choice for those who care about appearance.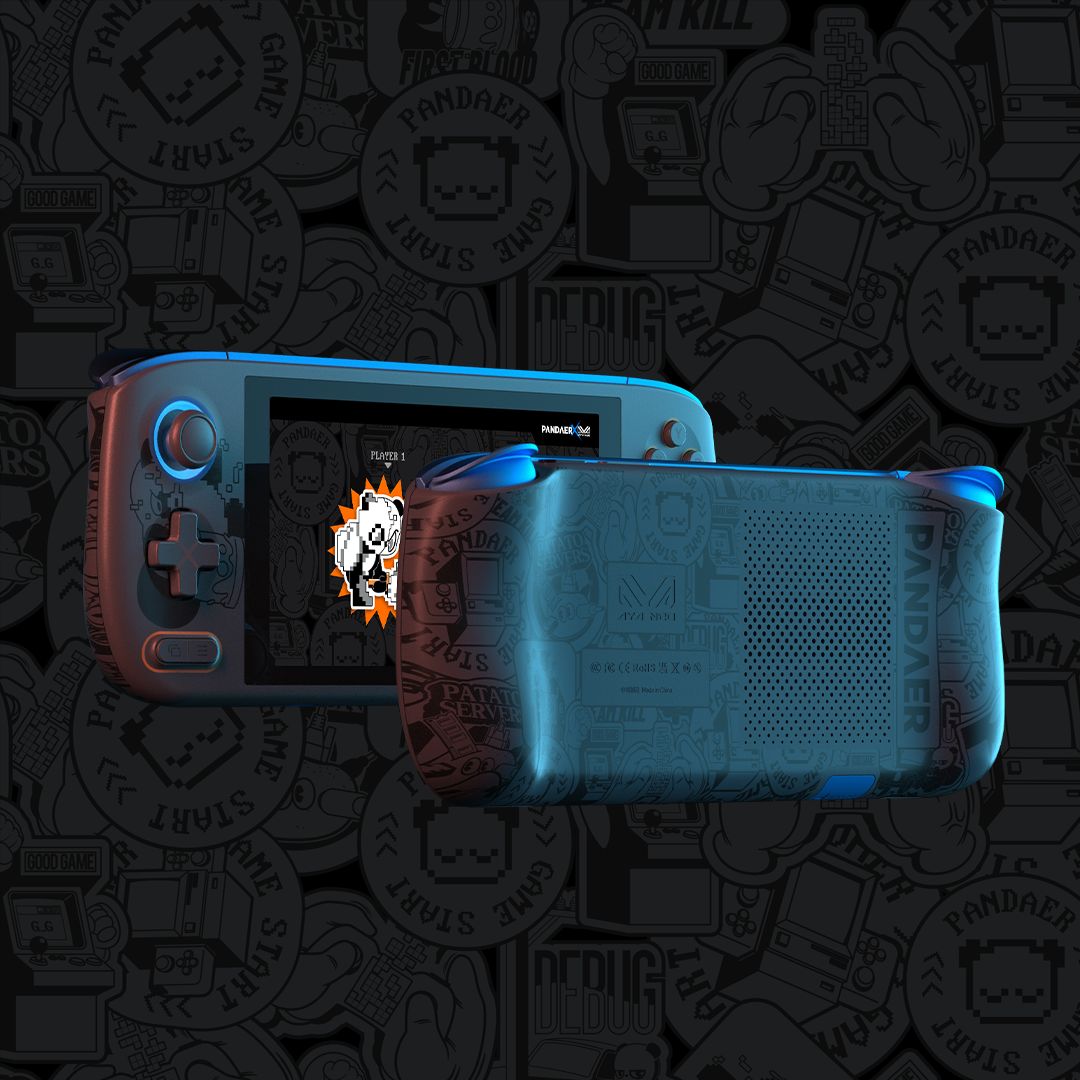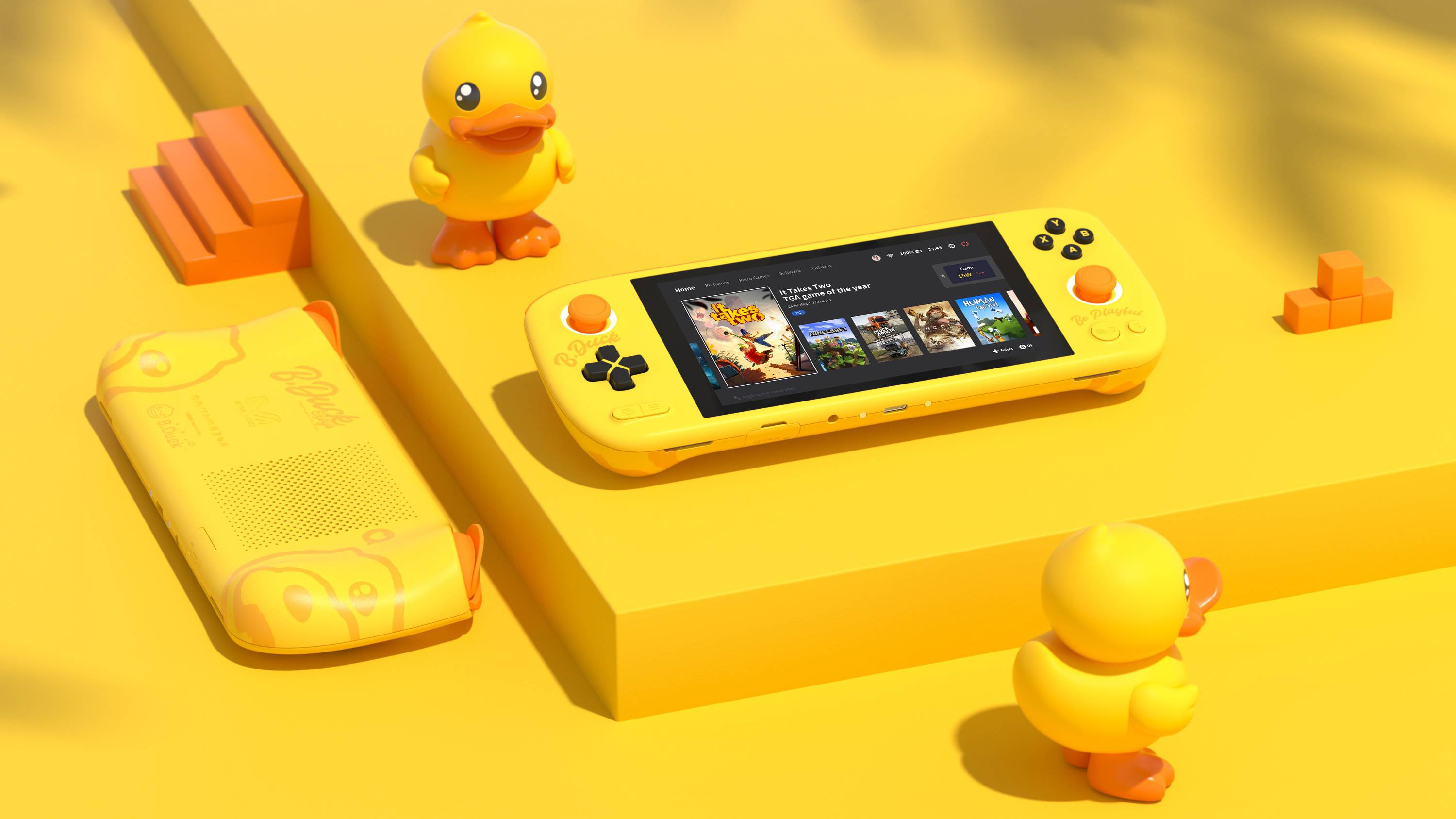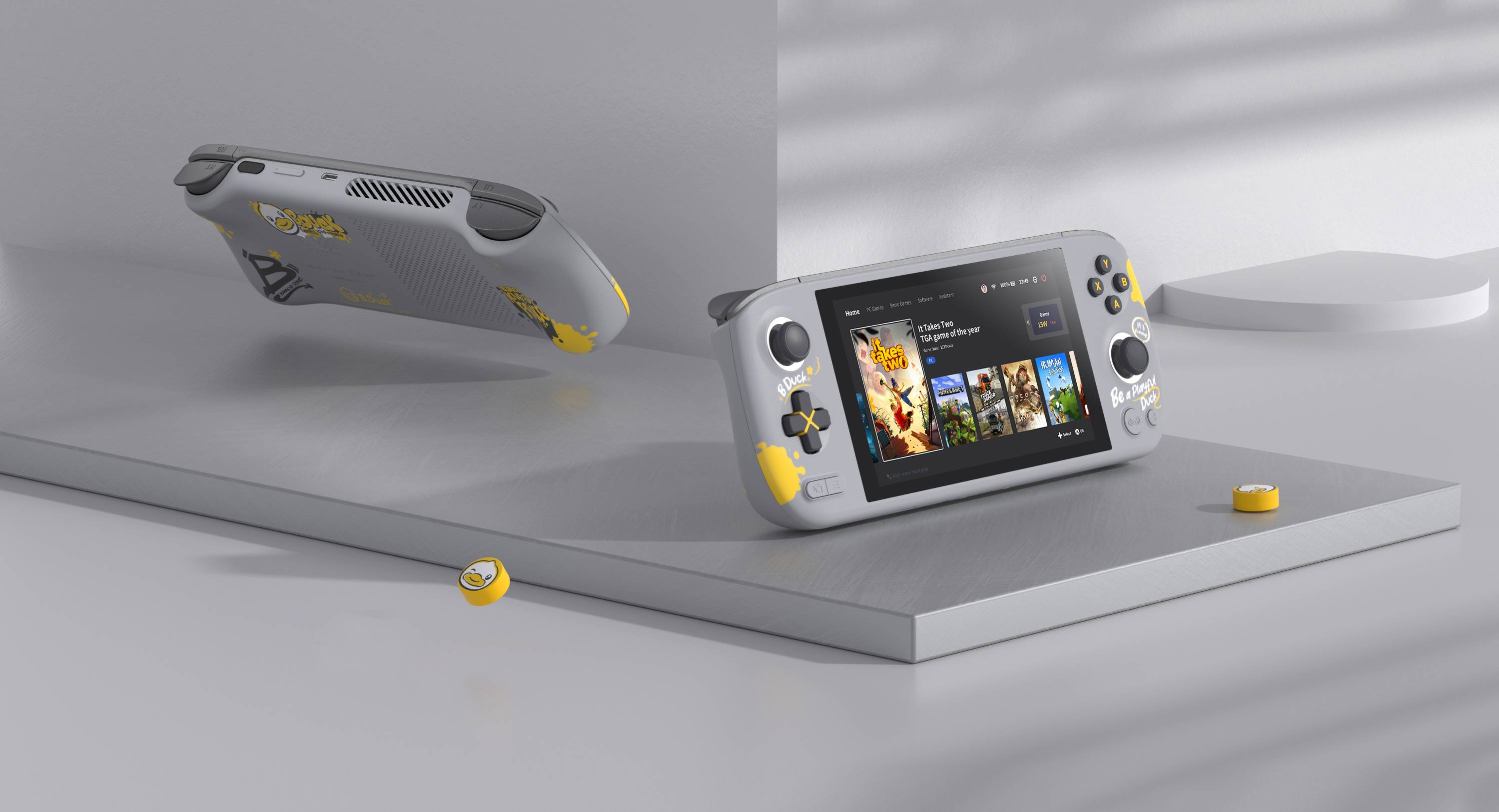 More surprises, AYANEO officially cooperated with original IP and innovative trendy products, and successively brought gamers AYANEO x PANDAER trendy cool handheld and AYANEO x B.Duck co-branded limited edition. AYANEO x PANDAER cool handheld integrates PANDAER's trendy fun design and exclusive ingenuity into the AIR body, allowing players to experience the collision of future handheld and trendy game culture. AYANEO x B.Duck limited edition has two colors: classic yellow and special gray, which integrates the cute and interesting B.Duck image and culture into the body, allowing players to always be with the cute duck.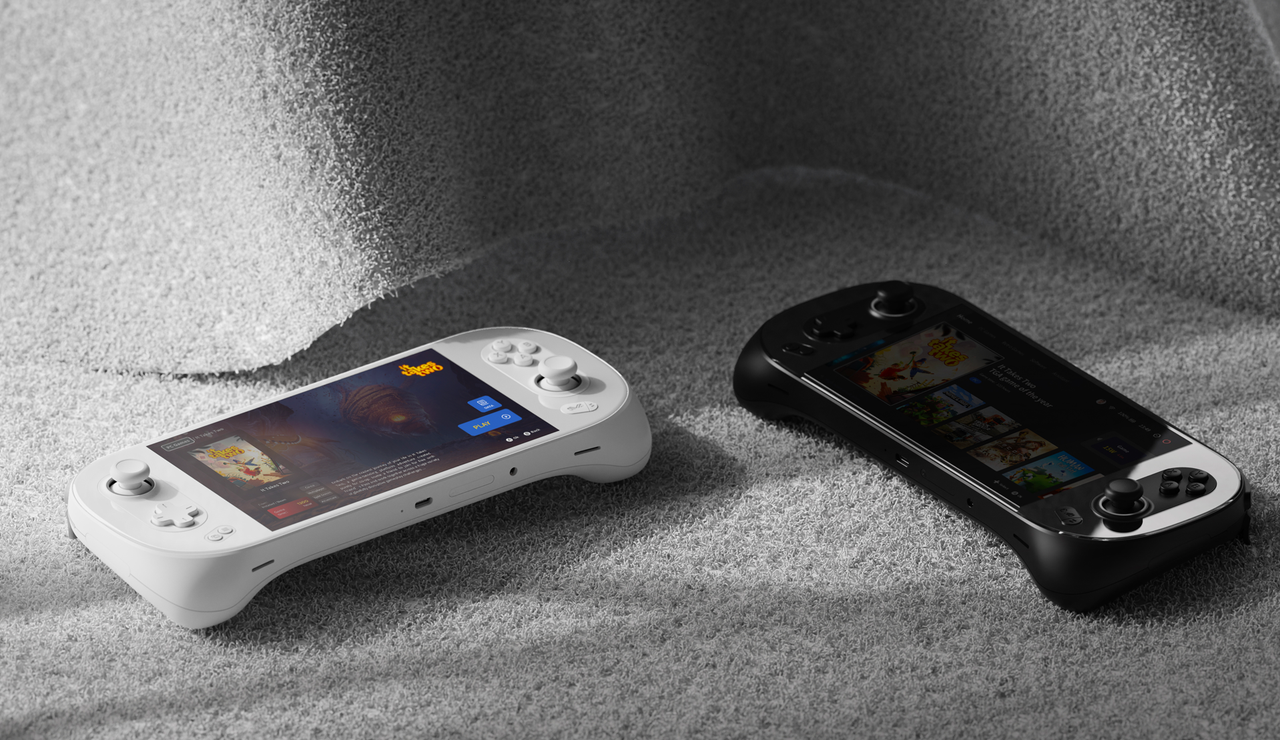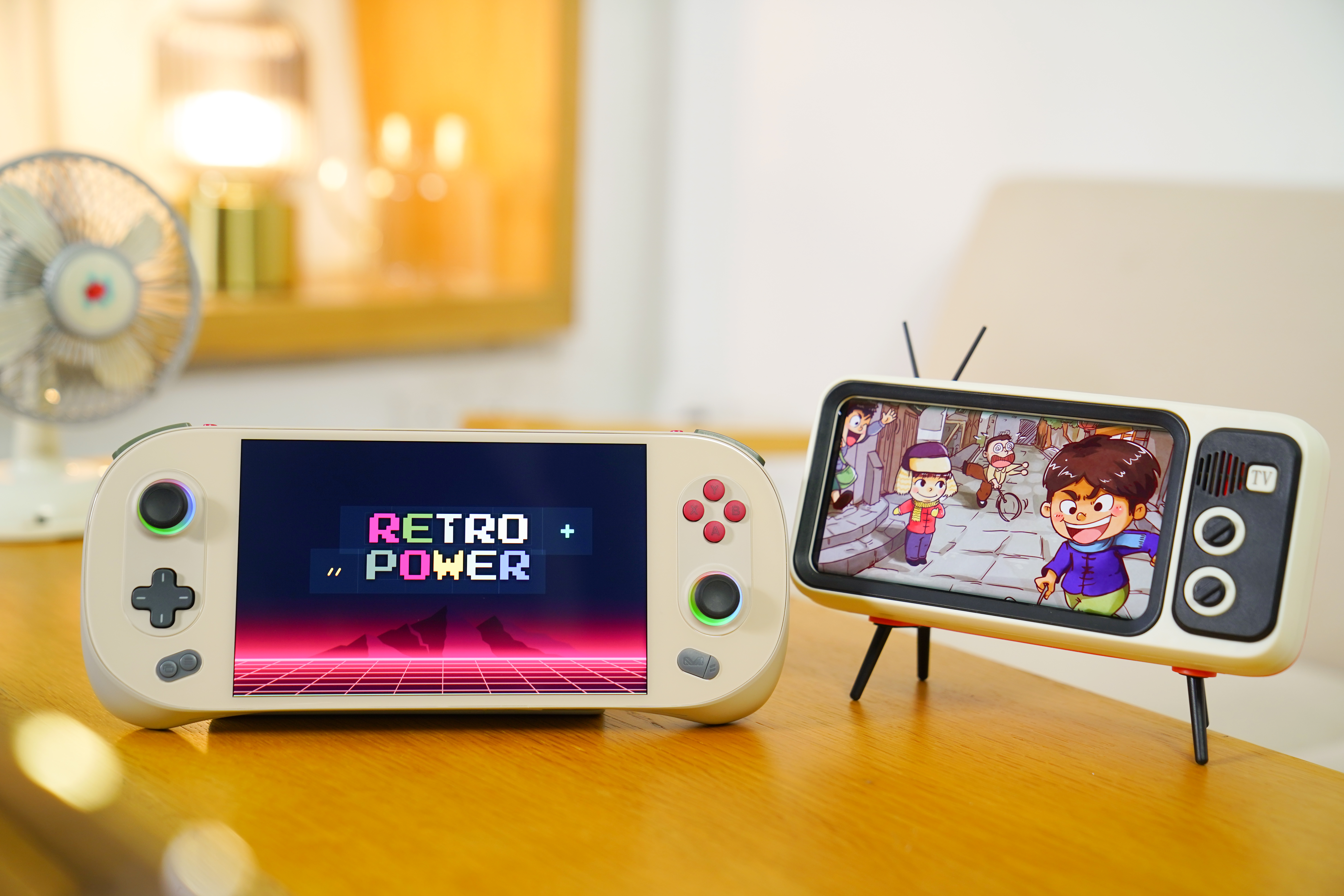 The completely different AYANEO 2 adopts a deeper "Starry Black" and a more pure "Sky White" in color matching, which is simple and elegant. With the unprecedented borderless full-screen design, it is a well-deserved Windows handheld color. It is a well-deserved new level of Windows handheld appearance.
The classic Retro Power color should be put in line. The retro color design is combined with a 7-inch borderless full screen and RGB joystick. Modern technology and retro feelings are a natural combination, forming a wonderful landscape.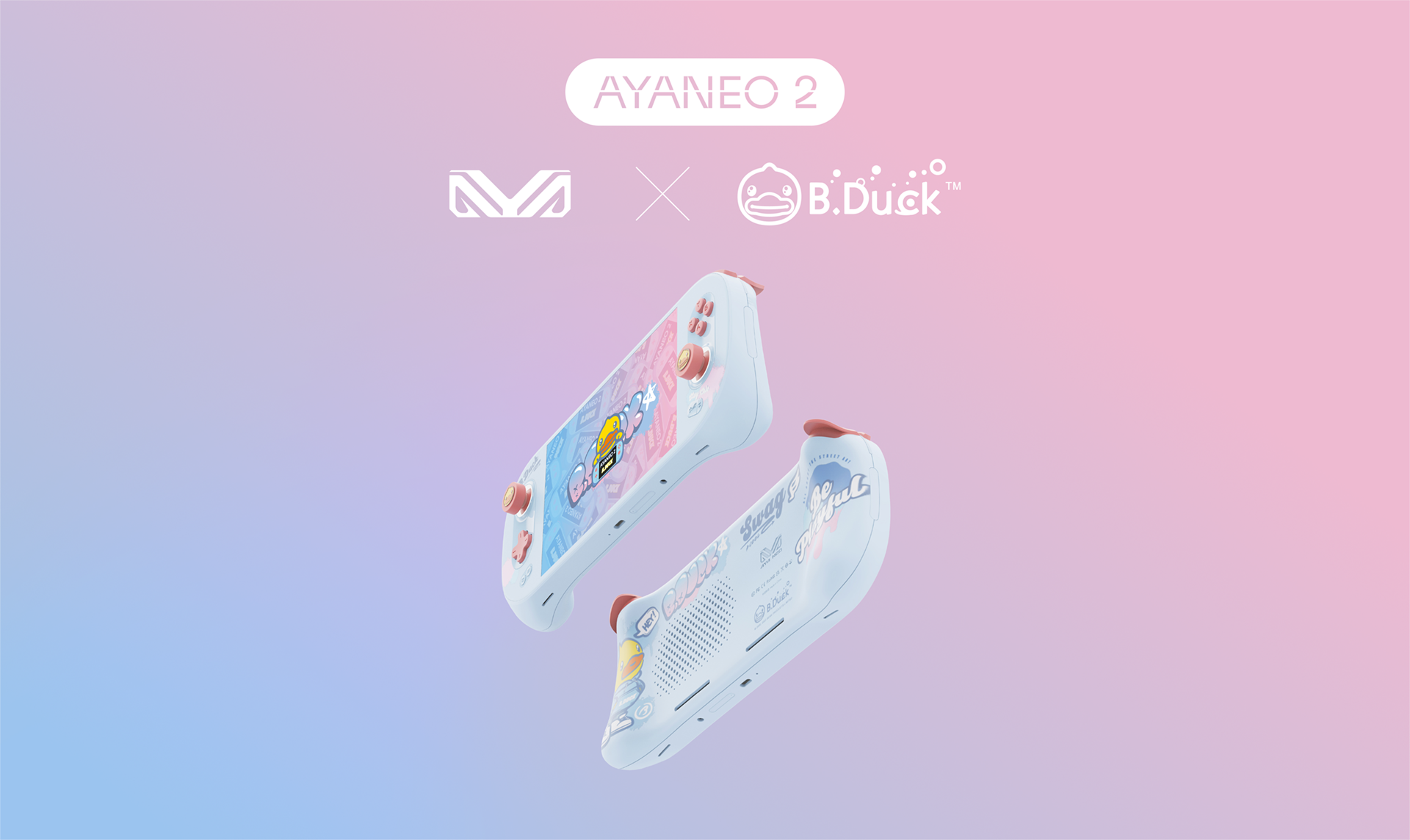 AYANEO 2 has once again worked together with B.Duck. Different from the previous yellow and gray color matching. AYANEO 2 x B.Duck imited edition adopts a newly designed pink blue contrast color with great visual impact. The pink blue CP color is dreamy and fresh. The cultural charm of B.Duck is perfectly integrated with AYANEO 2. The collision with the trend has created super ornamental and collection value.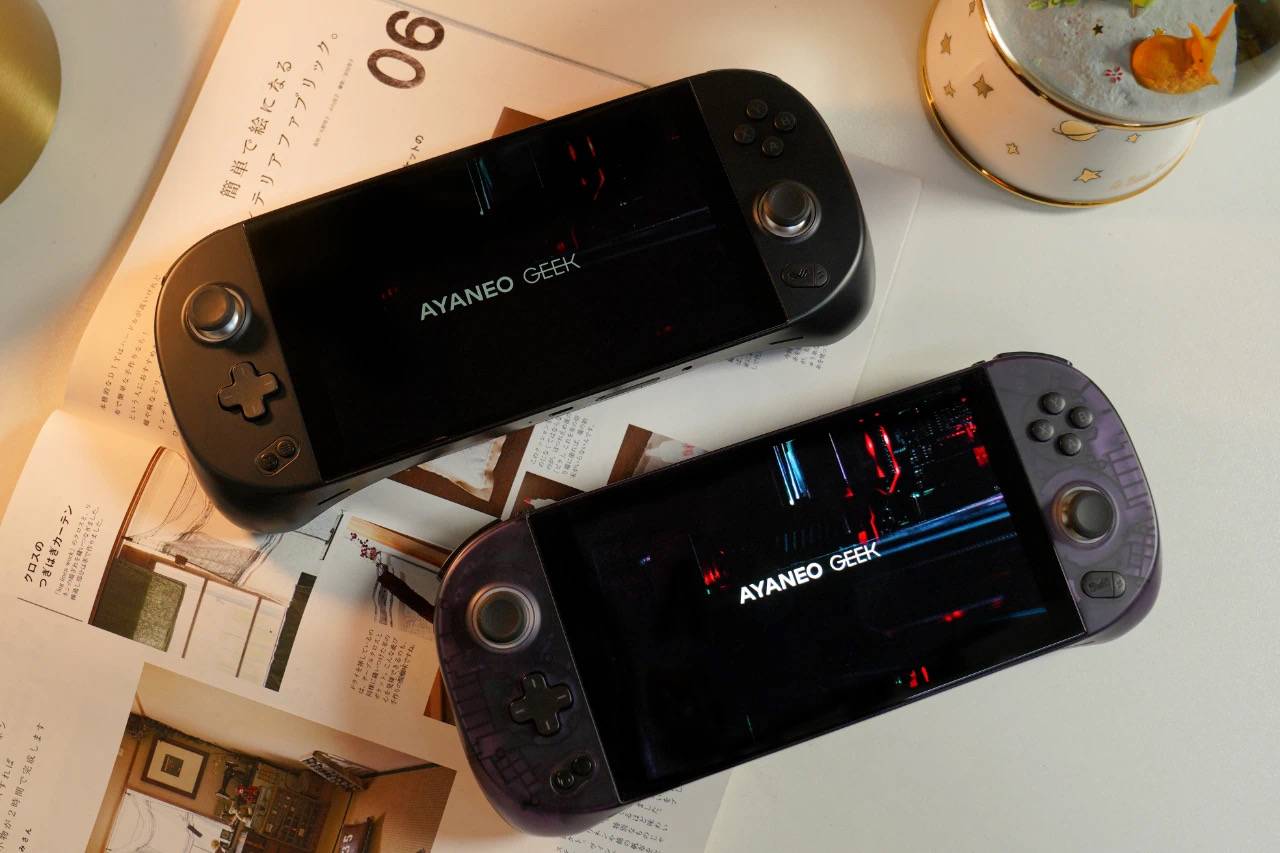 AYANEO GEEK, which is the same 6800U handheld as AYANEO 2, is the best embodiment of AYANEO's exploration of color aesthetics. "Fantasy Black" is brighter than traditional black, and together with the integrated black screen, it forms an amazing "Screen-off Aesthetics". "Crystal Purple" is the first transparent design on Windows handhelds. The sci-fi e-sports style is vividly reflected. It will present extraordinary visual effects under different lights, representing AYANEO's uncompromising geek spirit.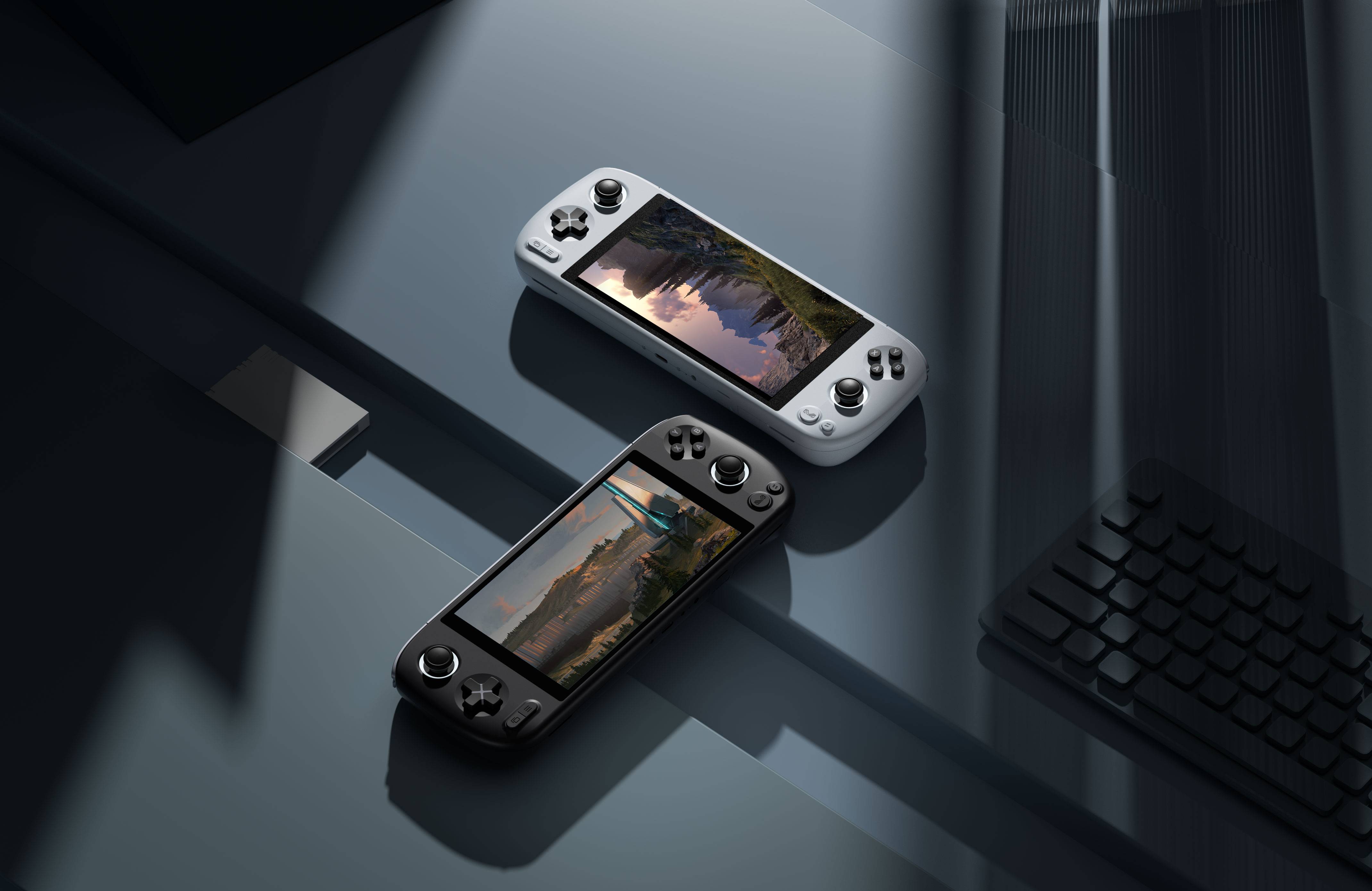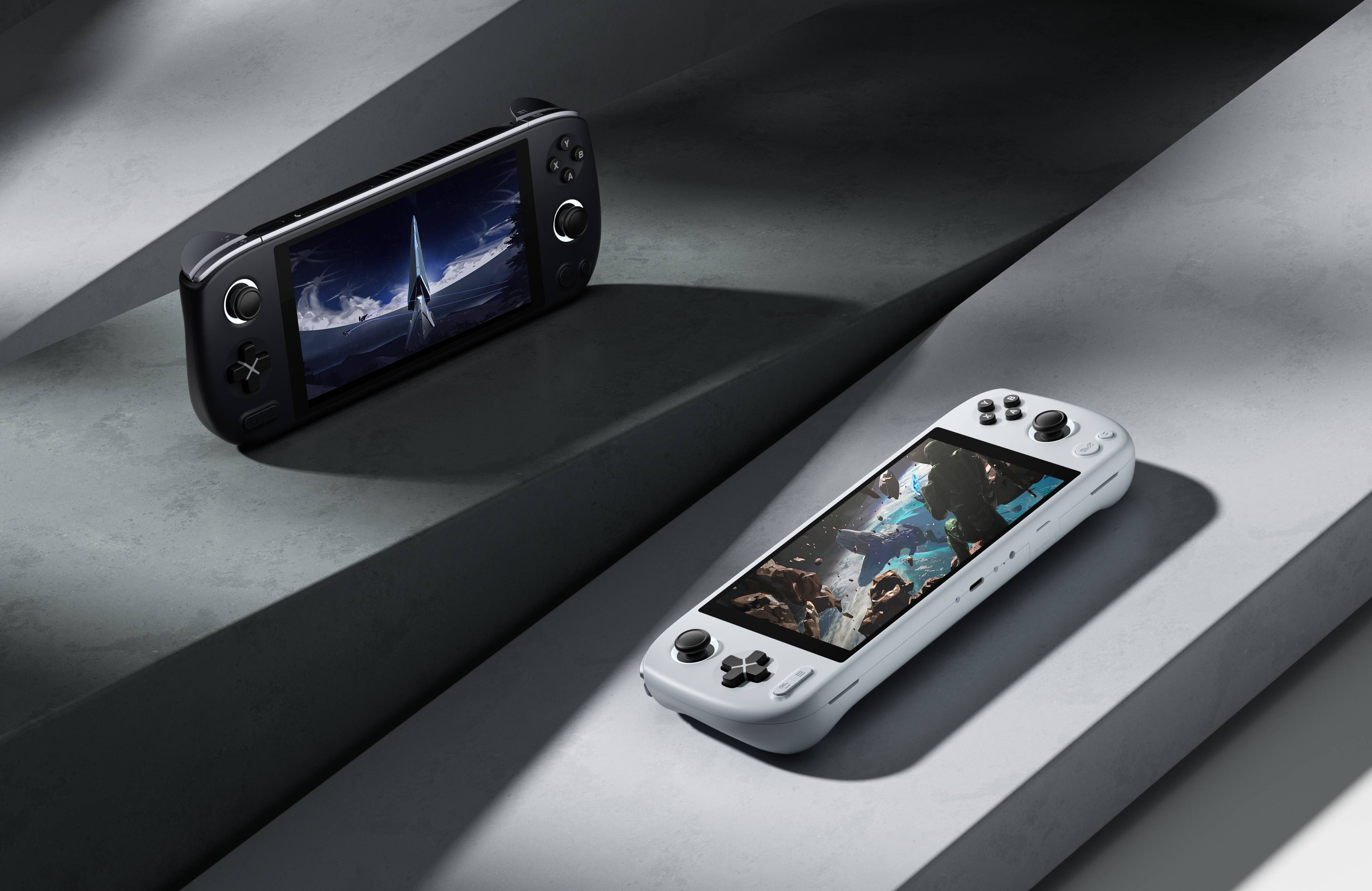 The newly released AYANEO AIR Plus is in the same line as AYANEO AIR in appearance. The design is inspired by nature. The new "Natural Color Matching" transforms the colors of the mountains, rivers, heaven and earth with vitality. "Starlight Black" and "Glacier Blue" are the main colors, and the silver line full of technological sense runs through the top of the fuselage.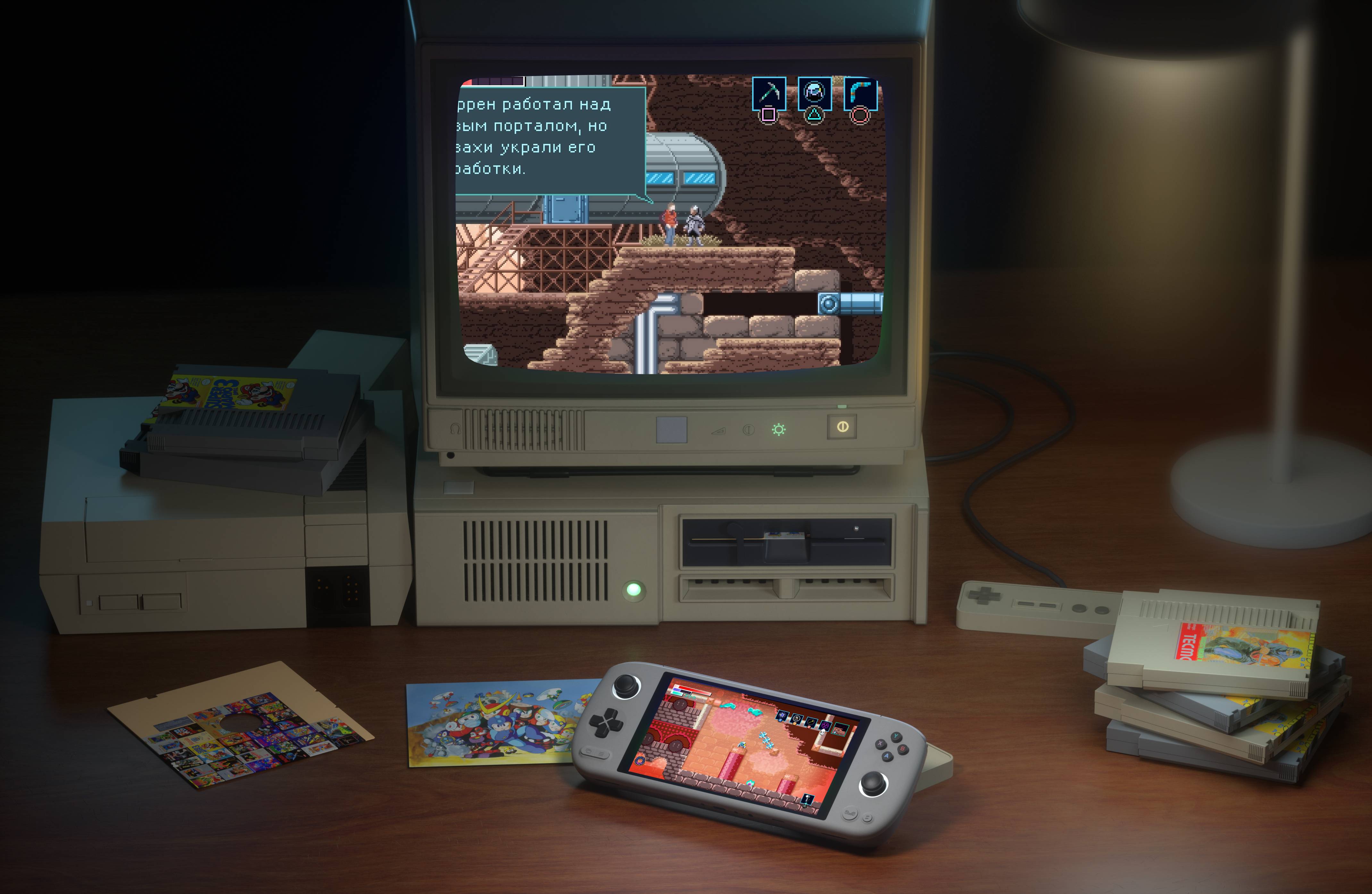 In addition, in order to respond to the eager expectations of many players and inherit the retro classic color matching of AYANEO handhelds, AYANEO team used the classic PS game console as a source of inspiration to create an exclusive retro color "Classic Gray" for the 6800U version. AYANEO AIR Plus 6800U's classic gray decorative strip is embellished with silver gray, classic and science fiction meet here, mix the feelings and performance of handheld games, and accompany players to enjoy the infinite happiness of handheld games.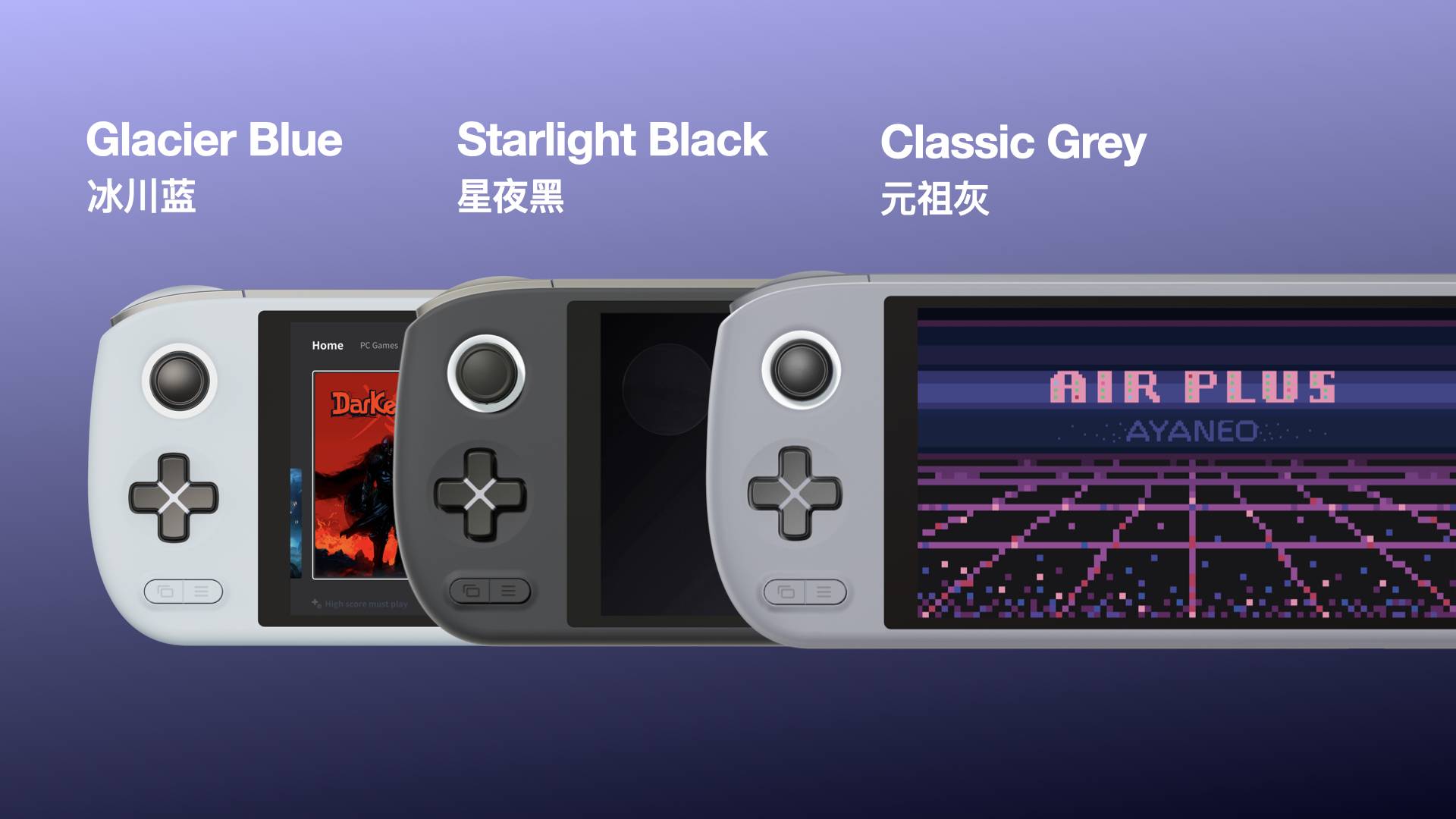 As an innovation leader in the field of Windows handhelds, AYANEO, while inheriting and carrying forward the advantages of traditional handhelds, is committed to creating artistic gaming handhelds through unique design aesthetics, subverting players' traditional impressions of gaming handhelds, and creating good-looking and more usable game handheld products.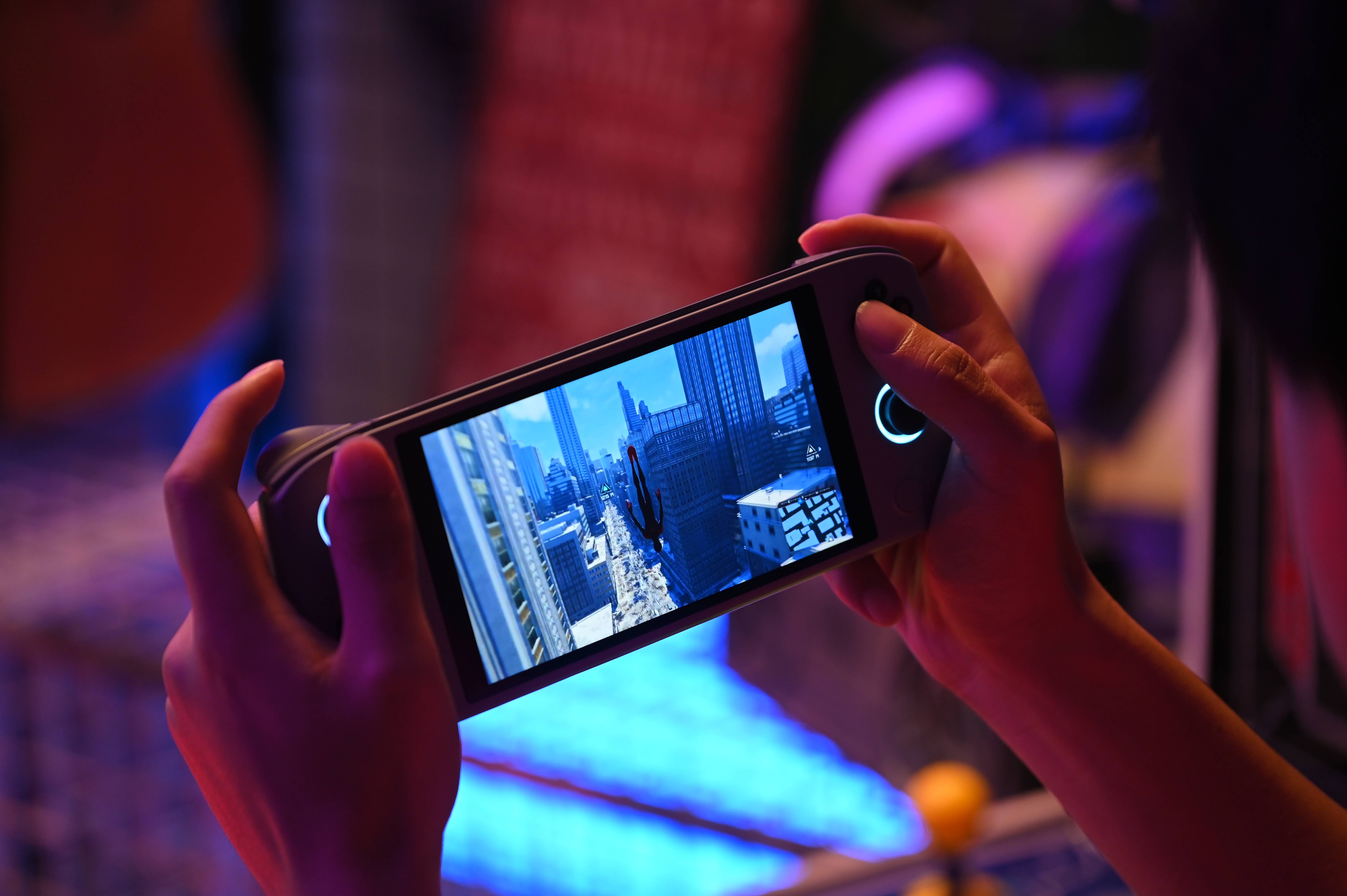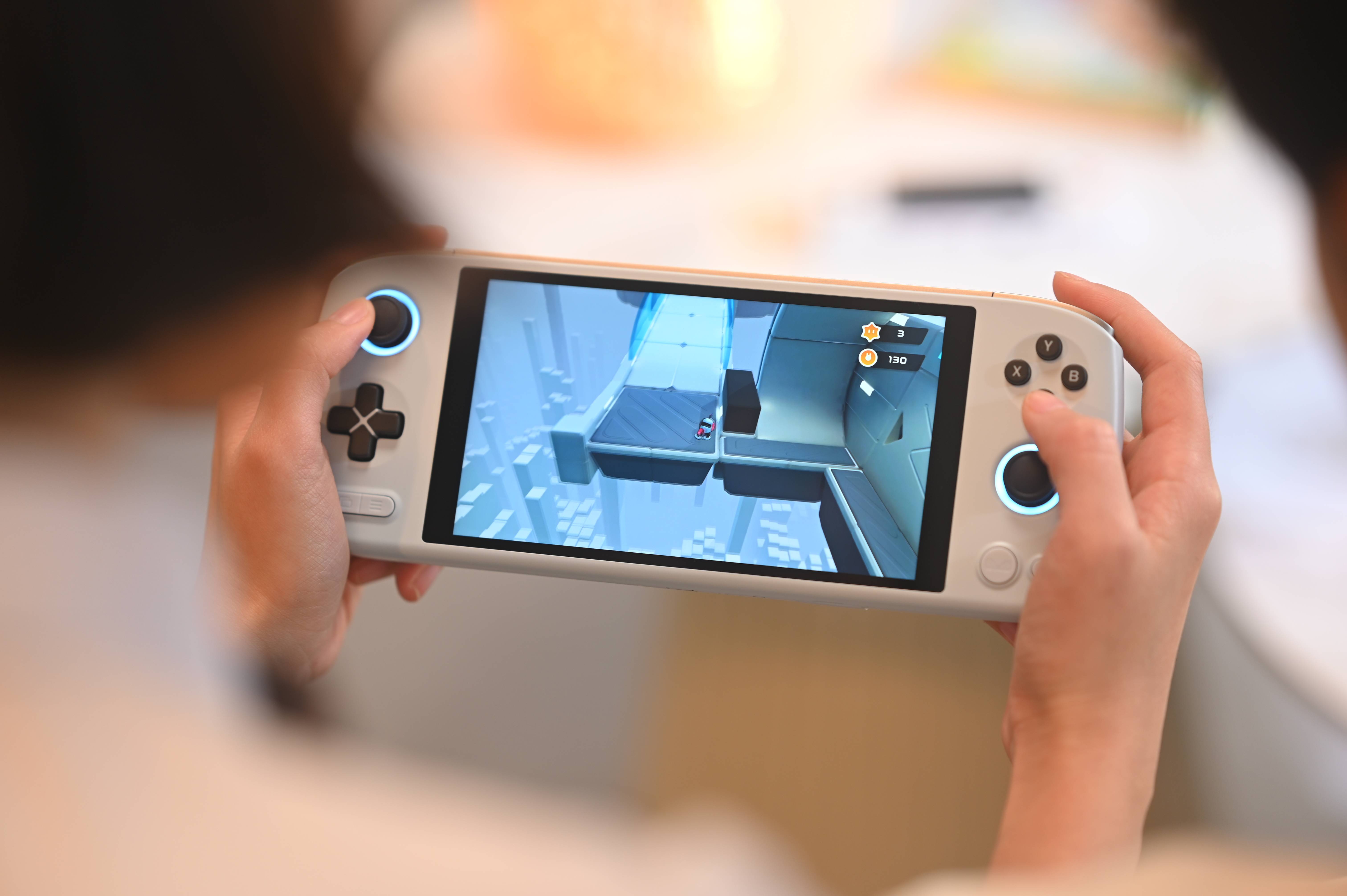 AYANEO AIR Plus is the continuation of AYANEO's design aesthetics. The "natural color matching" and the retro "Classic Gray" color scheme are new interpretations of AYANEO's color aesthetics and make players pleased to the eye while bringing a hearty and immersive gaming experience. It's a true "thug in suit".
AYANEO AIR Plus pre-order is coming soon. Go ahead and sign up on Indiegogo to get live information first hand: https://ayaneo.com/igg
More information, please visit our official website or join our Discord.
Official Website: https://ayaneo.com
Discord: https://discord.gg/pXFSttJ7