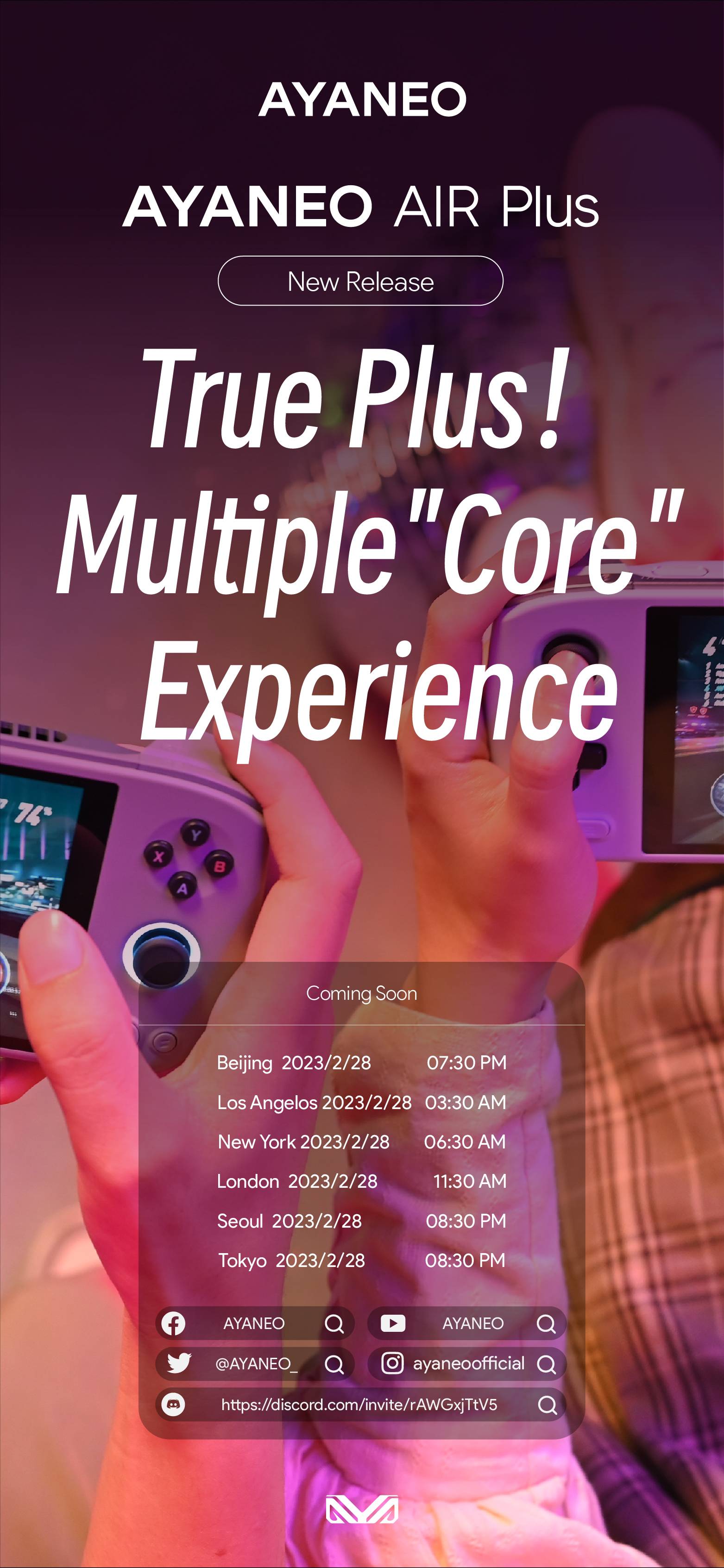 「True Plus with multiple "core "experience」
Thanks to players and friends for your support and expectations, AYANEO AIR Plus will be officially released to the global live broadcast at 7:30 p.m. on February 28th, Beijing time.
"Real gamers, know gamers". Once again, AYANEO has brought surprises to global players with its ultimate product strength and lived up to all the expectations.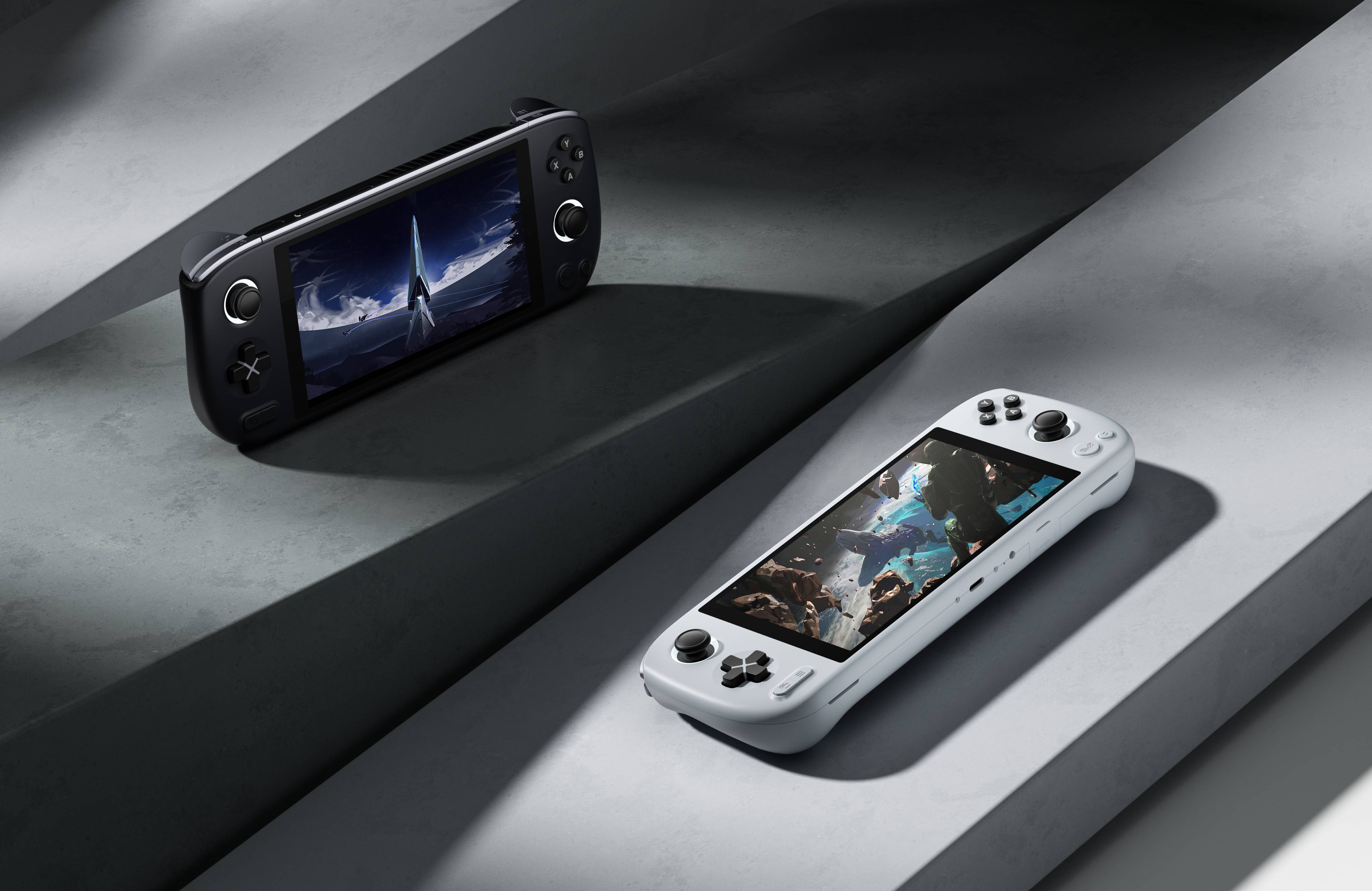 As a continuation and upgrade of AYANEO AIR's ultra-thin handheld concept, AYANEO AIR Plus continues the classic design of AYANEO AIR, and at the same time it also brings a fully upgraded Plus experience, larger screen enjoyment, longer battery life, more shocking sound effects and more kind of choice. It can be said that AYANEO AIR Plus is an out-and-out Plus windows handheld.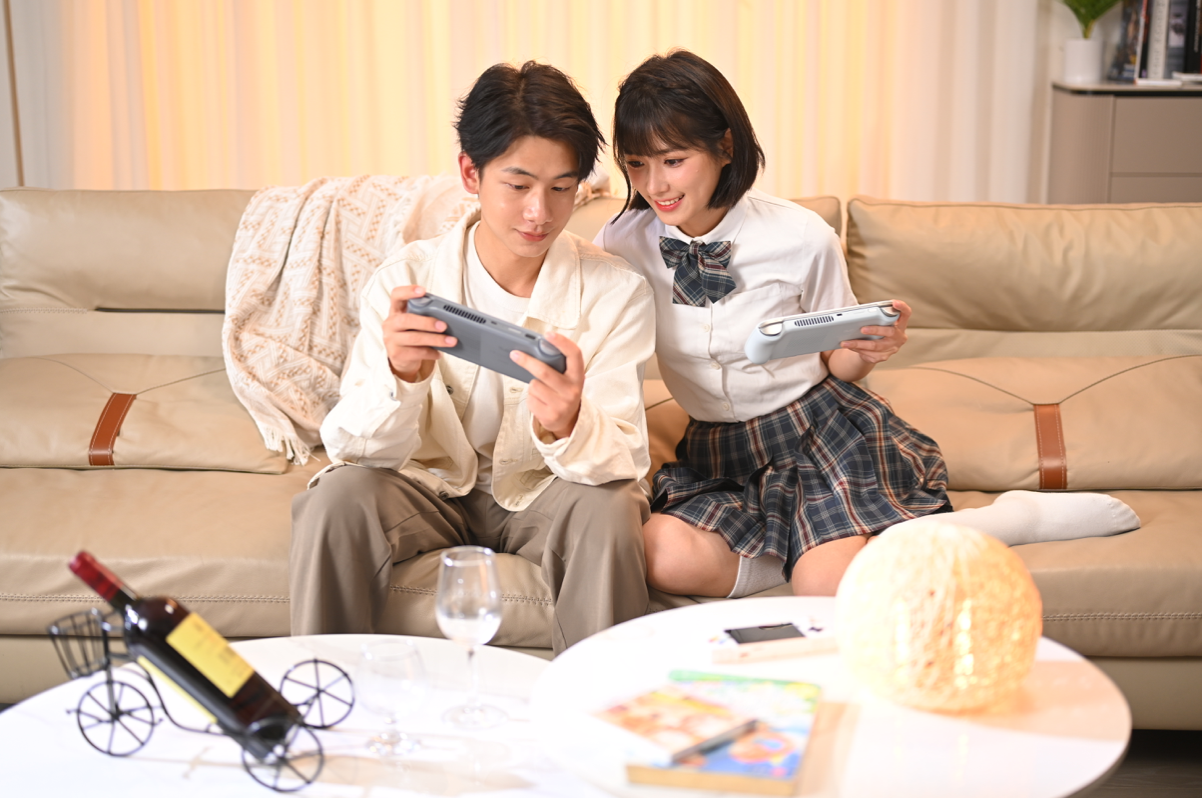 The Plus of AIR Plus is not only reflected in the functional configuration, but also in the choice of CPU: Intel & AMD Mendocino, giving players the first experience of the "core". On the AYANEO AIR Plus, it has everything you want, and hope that it will be the best choice for light and portable handheld players, also the first Windows handheld for Generation Z.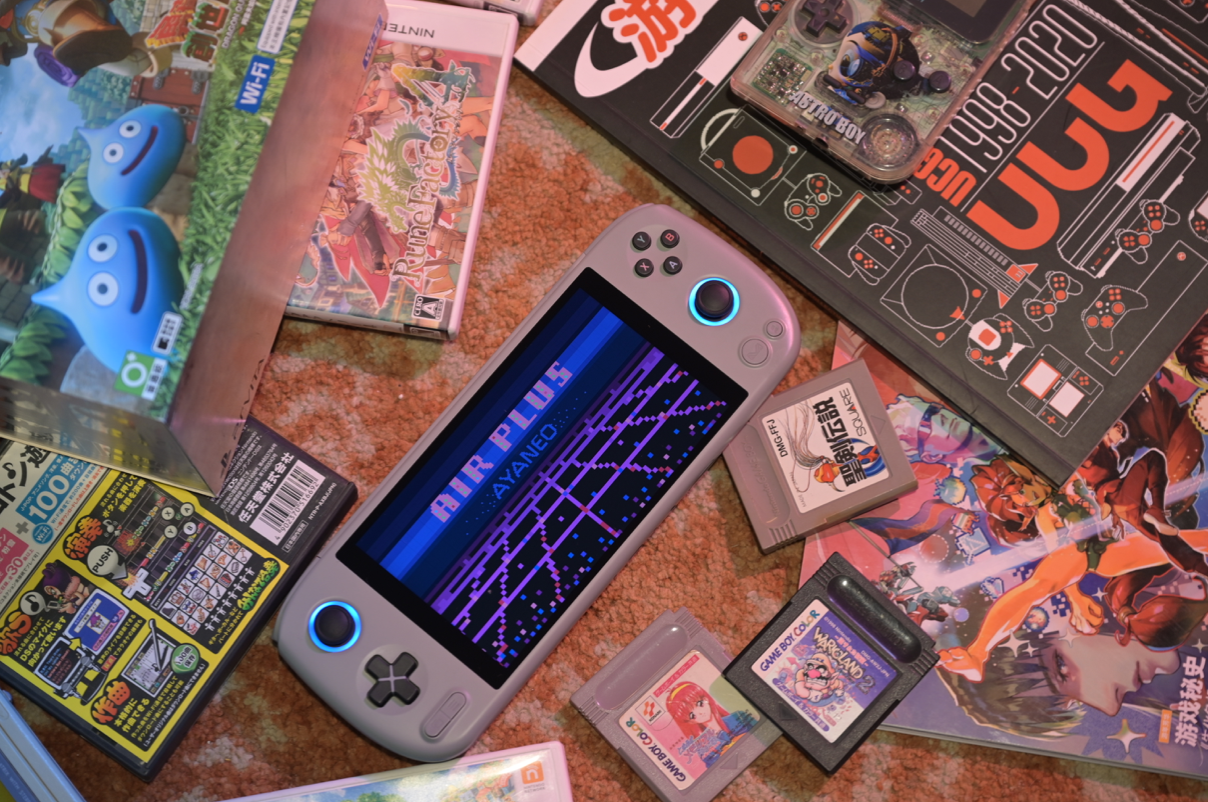 Is there a handheld that achieves the ultimate balance art? Yes, and Arthur will bring it alive! AIR Plus AMD 6800U, a real Plus handheld, is the "true Plus" that players expect. Thin and portable with powerful performance, and it is specially designed for uncompromising players. The exclusive Primordial gray version reproduces AYANEO's adherence to the feelings of the game. It is a tribute classic specially created for players with feelings. Technology is changing, but feelings remain the same, and AYANEO's commitment to players has never changed.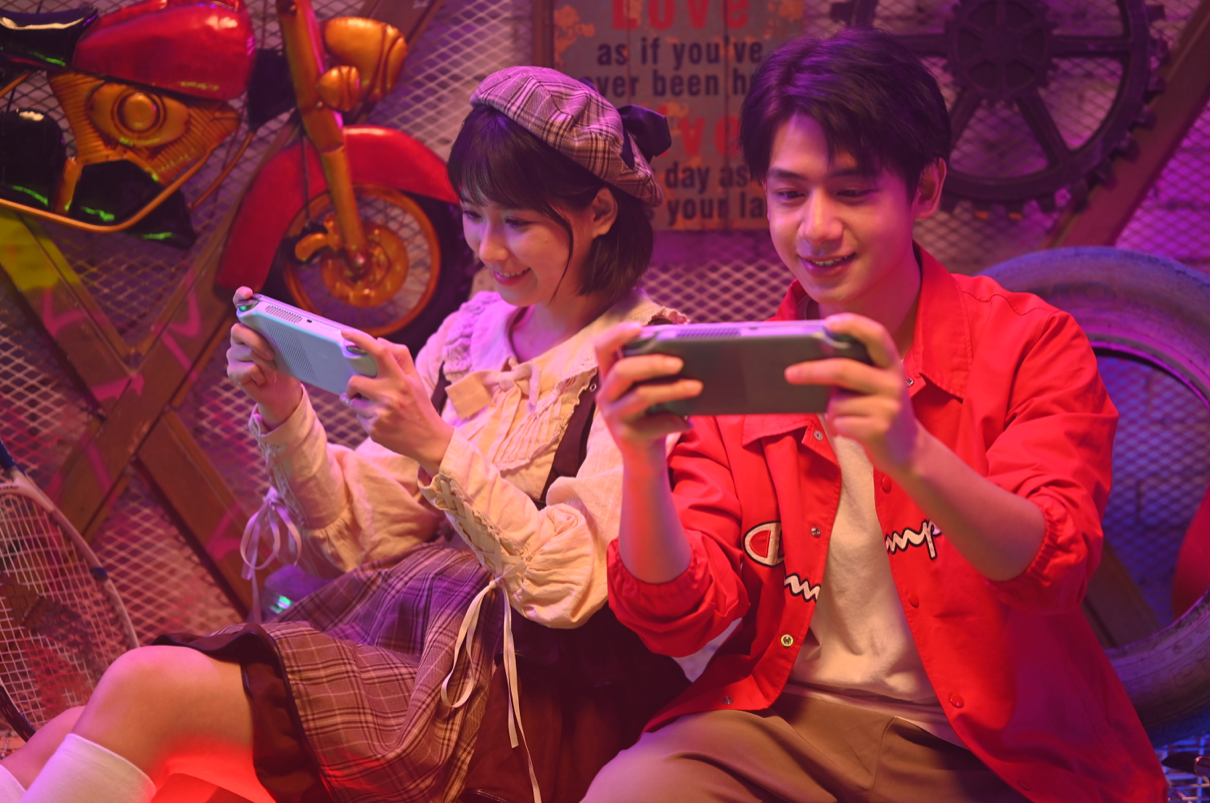 As you know, there are more bonus scene, and Arthur will announce them one by one during the live broadcast of the press conference. Welcome to go to our official YouTube channel @ AYANEO to watch. Thanks.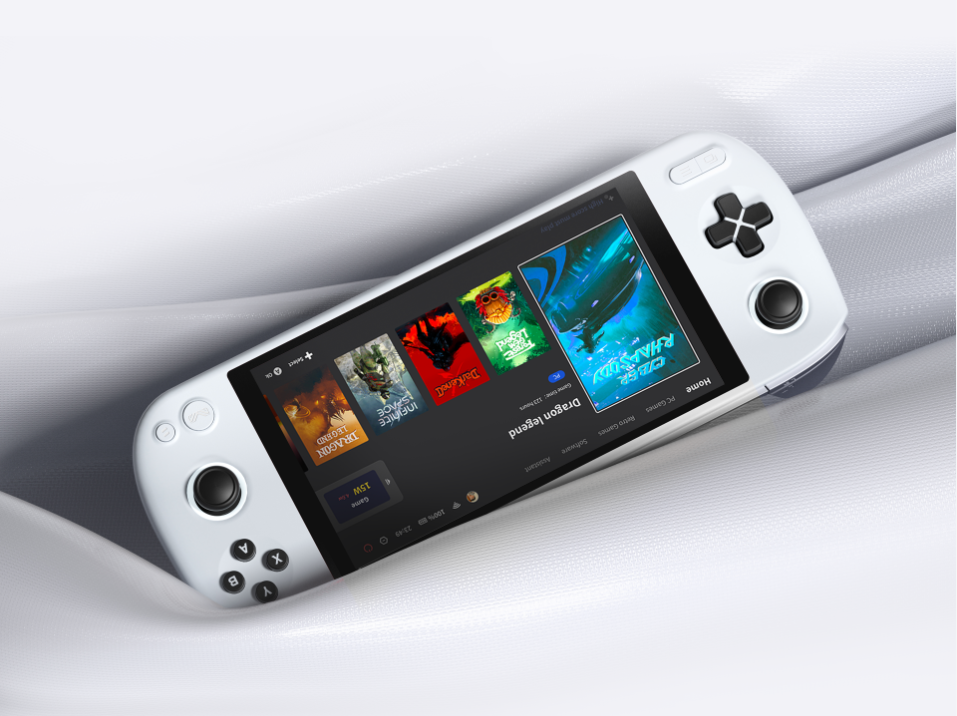 AYANEO AIR Plus, the pocket windows handheld of Generation Z, your true Plus!