Recently, we have released a number of new products. Since some friends who have not watched the press conference or live broadcast do not know much about the product line, I wrote this post for you to explain in detail the differences between the different products of AYANEO's product line up to now.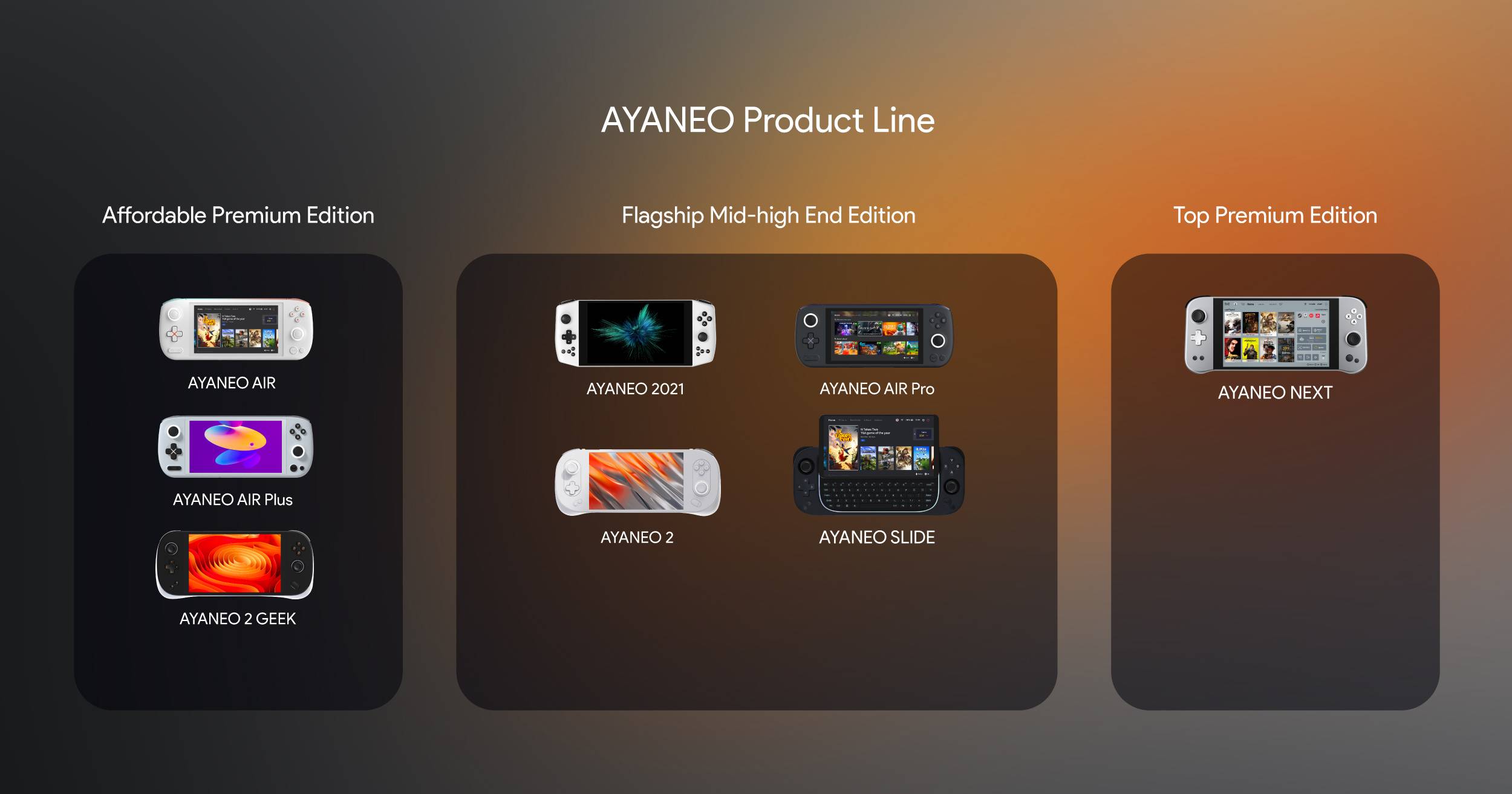 AYANEO 2021
When the AYANEO brand was unveiled in 2020, the first concept product was named AYANEO Founder, and about 1,400 units were sold in mainland China. Because it is the first mass-produced AMD Windows handheld, plus the fully transparent body design and the blessing of RGB lighting effects, it has impressed players around the world.
Afterwards, AYANEO held an IGG crowdfunding, and obtained excellent results of more than 2,000 units. We shipped it in two batches. The first batch was the version with a white/black casing replaced on the basis of the founder's edition, which we called the official version of AYANEO. The number of foreign shipments is about 500 units, and the number of domestic shipments is about 500 units. The official version of AYANEO and the founder version of AYANEO are both pot buttons, nonlinear trigger, rotor motor, and speaker sound is slightly smaller.
Subsequently, we made a lot of optimization adjustments to the official version of AYANEO. We have changed the dome button to a conductive glue button, the trigger has also been upgraded to a linear trigger, the rotor motor has been upgraded to a linear motor, and the speaker has become better. At the same time, the cooling system was re-developed, and the keys were upgraded to new two-color keys. There are more than 10 upgrades in total, and we named it AYANEO 2021.
We also provide a free upgrade to AYANEO 2021 for those users who crowdfunded and pre-ordered the official version of AYANEO, and also provided a free upgrade for the earliest users of the Founder's Edition, which is the best example of AYANEO providing users with high-quality services.
In the second half of 2021, we also launched AYANEO 2021 Pro, an upgraded version of AYANEO 2021. The CPU is upgraded from AMD 4500U to AMD 4800U, and it also has black and white color options.
On this basis, we also introduced Retro Power, a limited edition color of AYANEO 2021 Pro, which builds on our childhood memories to create a classic style that pays homage to GameBoy, Retro Power has been loved by players around the world since its launch.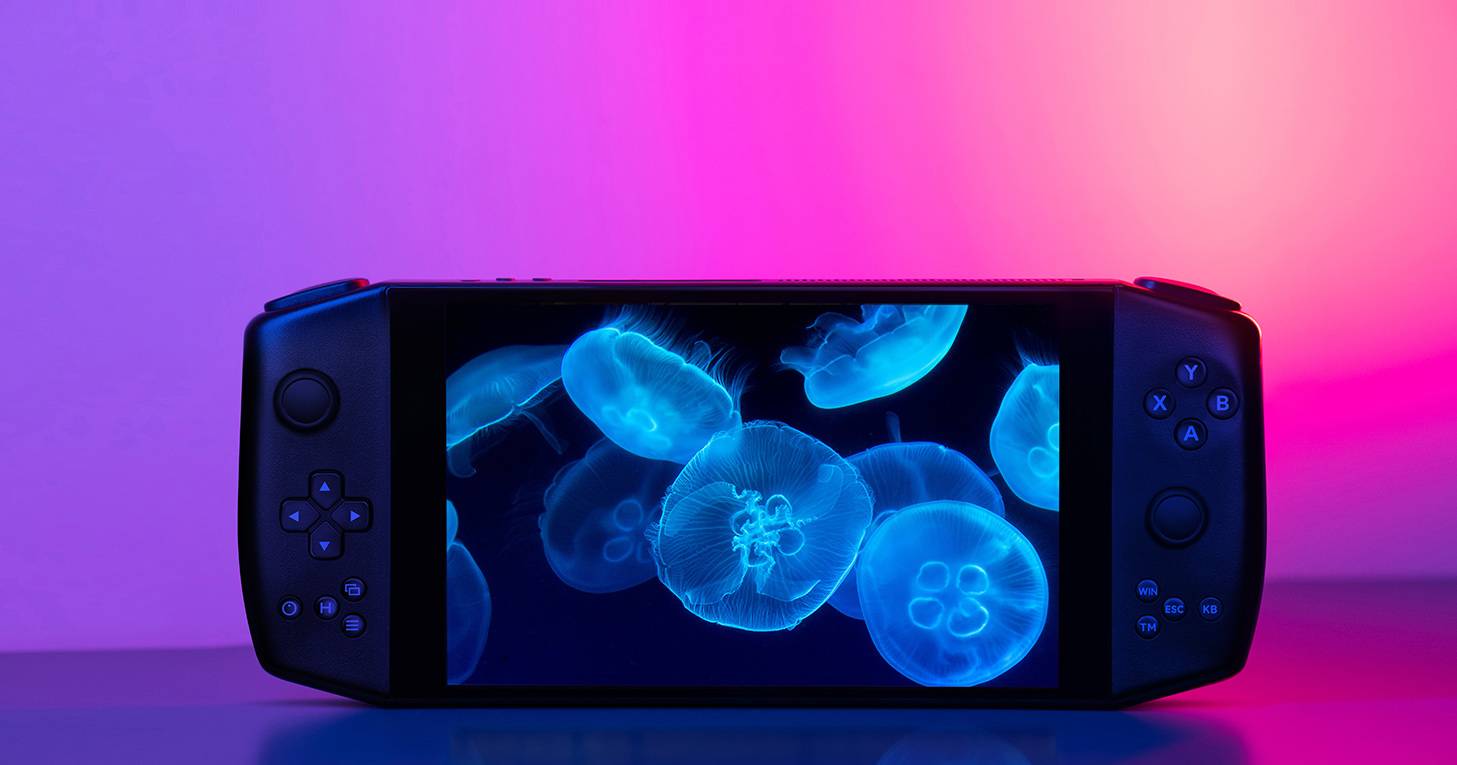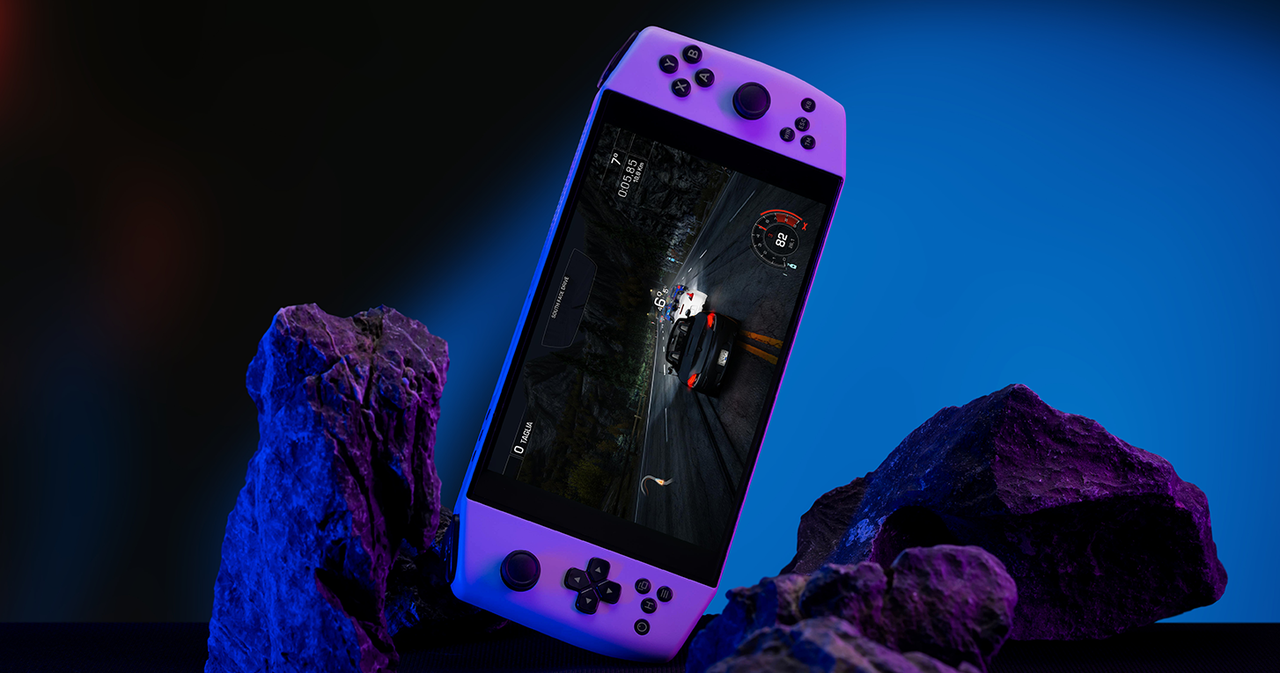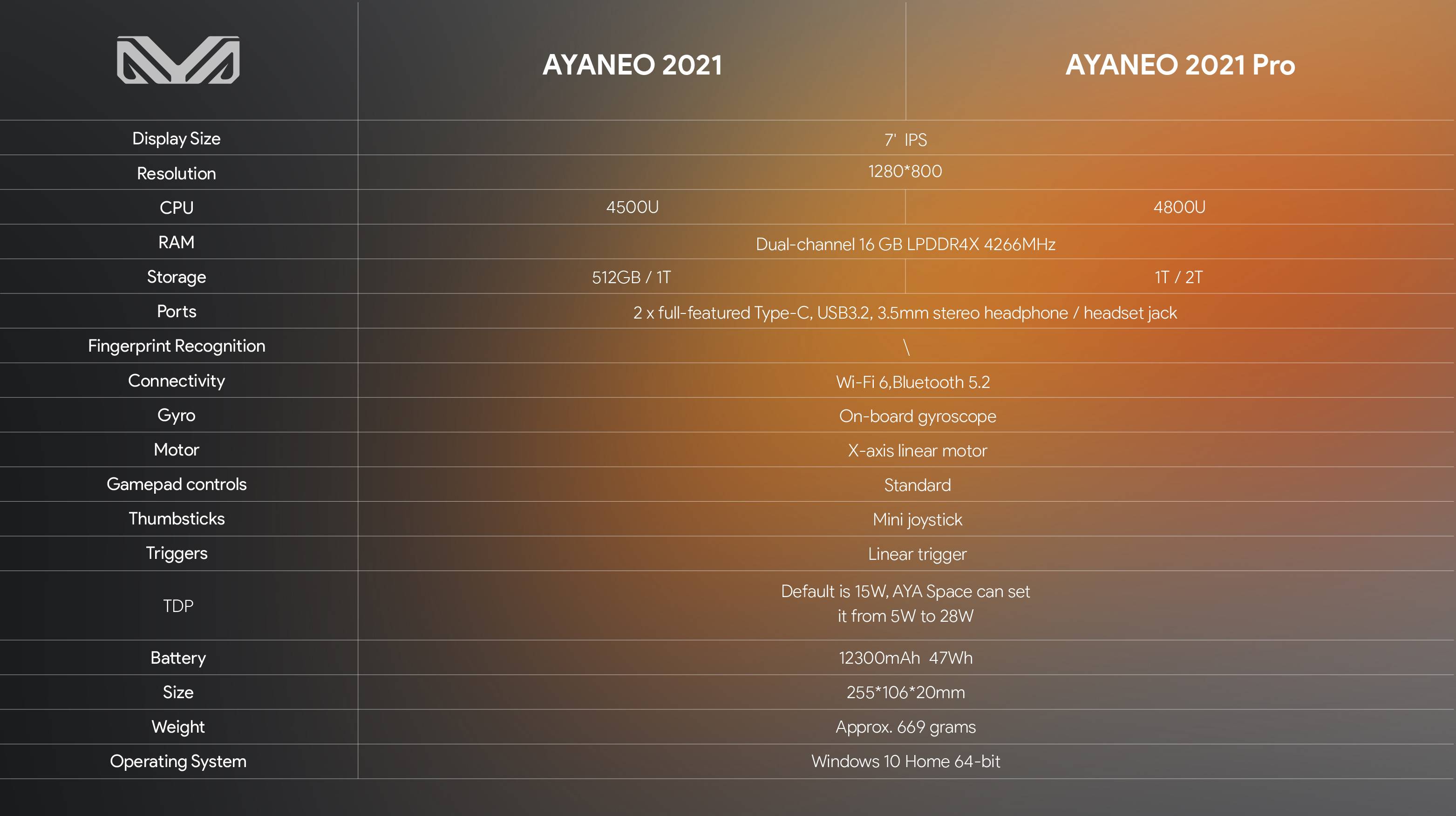 AYANEO NEXT
In January 2022, we officially announced our NEXT series product line. The purpose of this series of research and development is to explore the application of future technology in Windows handheld, so that players around the world can experience the latest features brought by the AYANEO brand based on the industry.
The first product in the series, AYANEO NEXT, is equipped with AMD 5825U, a new CPU in 2022, and is the first to introduce the combination of Hall joystick + Hall trigger, which greatly improves the control of Windows handhelds. Of course, in addition to the Hall rocker, the first generation of NEXT products also introduced the world's first functions such as a fingerprint recognition module for light touch wake-up, a replaceable rocker cap, and a combination button to open quickly. A variety of color schemes also bring a new visual experience to the Windows handheld.
The features explored by the NEXT series will also be distributed to other AYANEO product lines when appropriate. For example, the Hall joystick has also been applied to the products after AYANEO NEXT.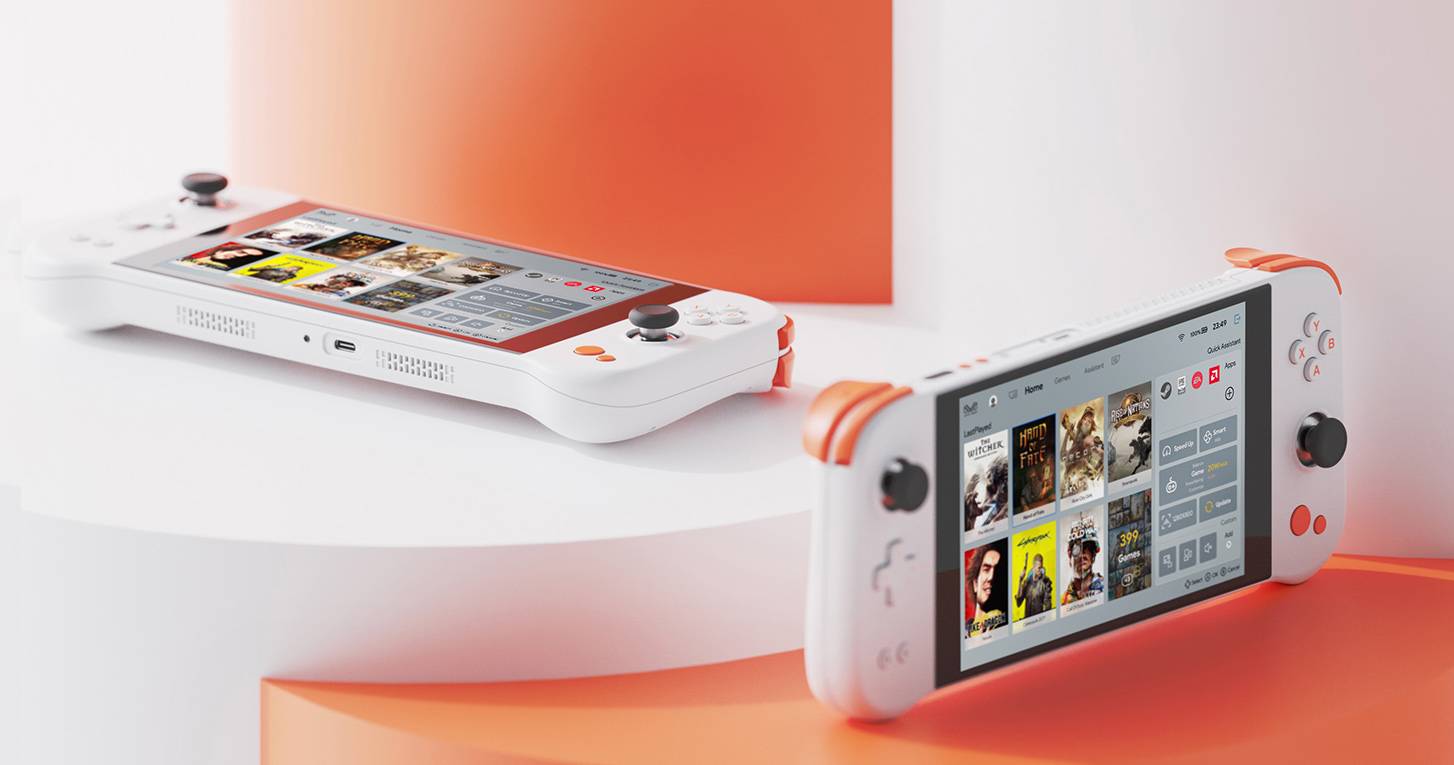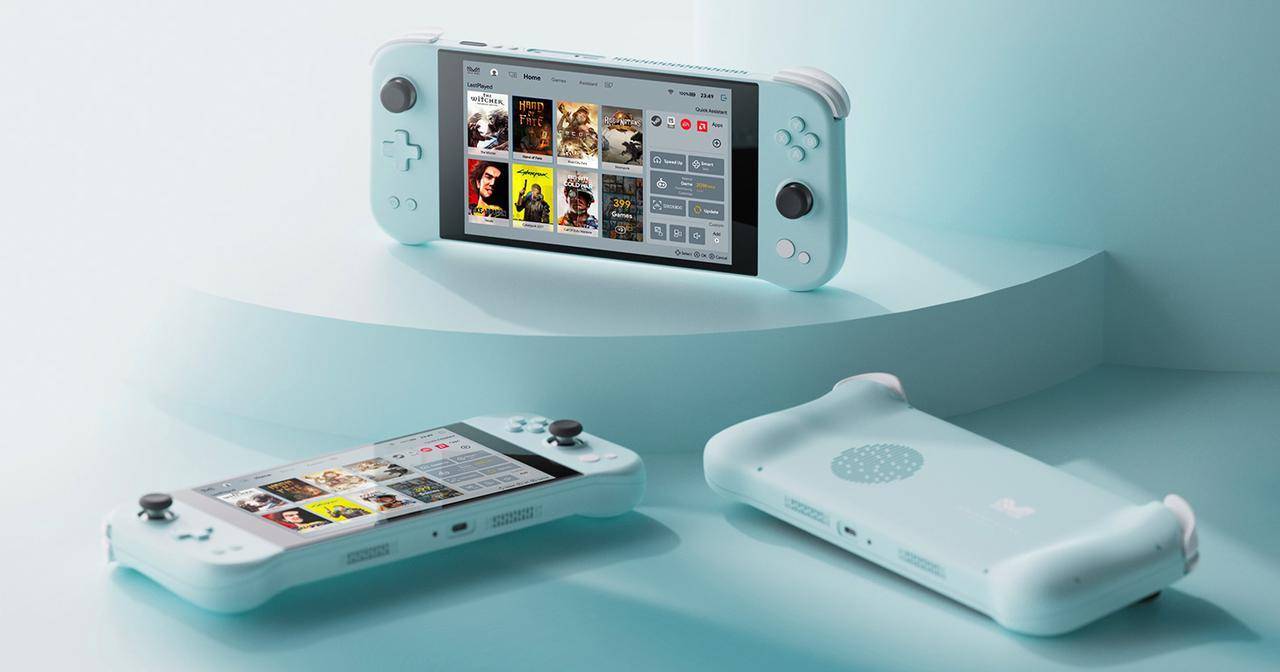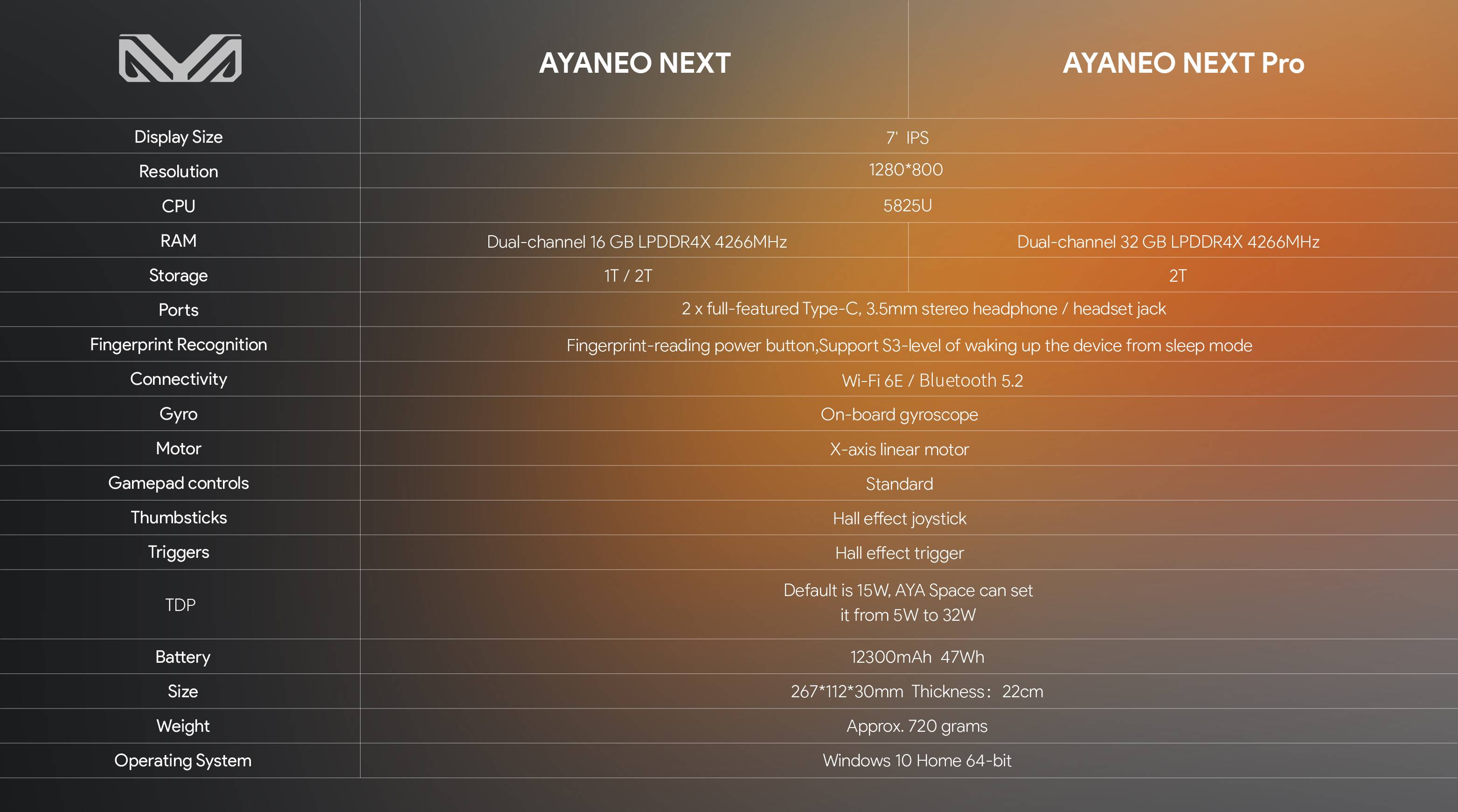 AYANEO 2
AYANEO 2 is the second generation of AYANEO's orthodox products, equipped with AMD's CPU 6800U, and its performance is extreme. We also designed an unprecedented bezel-less full screen for this new cross-generational product in Windows handhelds. The front is a whole piece of glass, which is extremely advanced, bringing the ultimate enjoyment to the visual experience of the game.
In addition to the full screen, another advantage of AYANEO 2 over other Windows handhelds is that we spent a year creating the "baby sleeping position" natural grip, which can bring you the best grip on Windows handhelds feel.
AYANEO 2 will bring you a full screen without borders, continuing the Hall joystick and Hall trigger of the NEXT series. At the same time, AYANEO 2 will bring a number of world-first exclusive features to ensure that AYANEO supporters can gain a unique sense of superiority on AYANEO 2.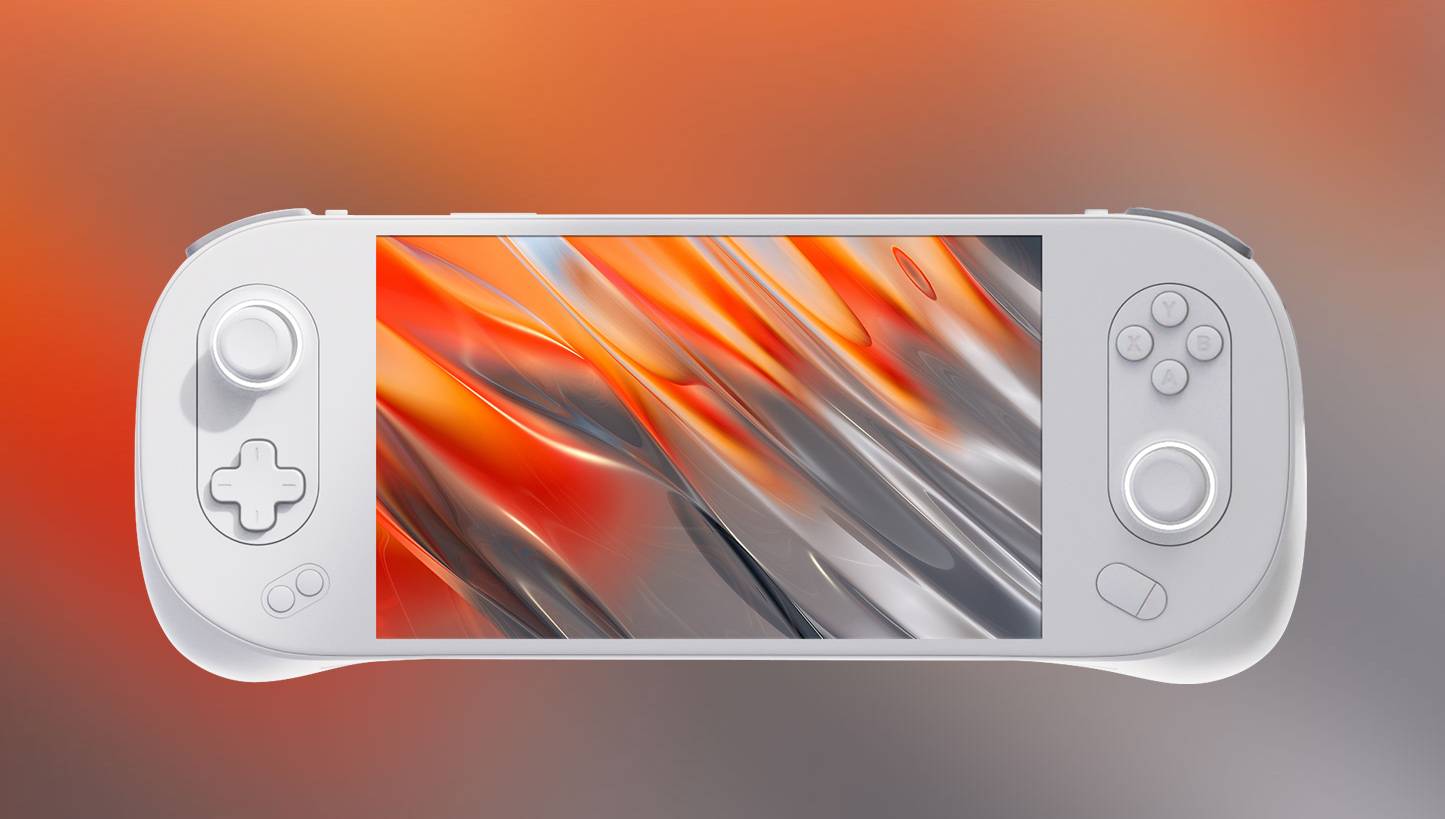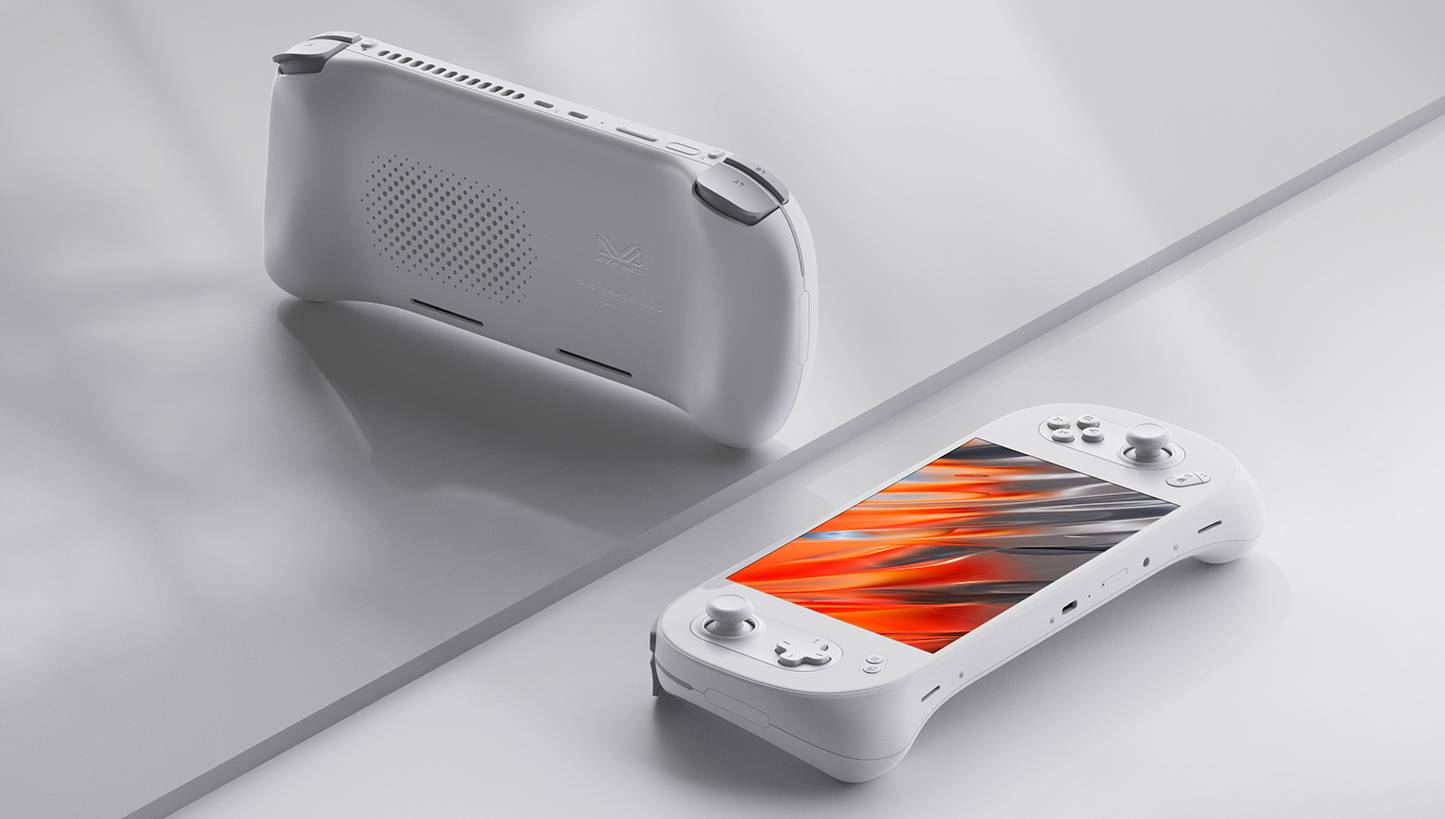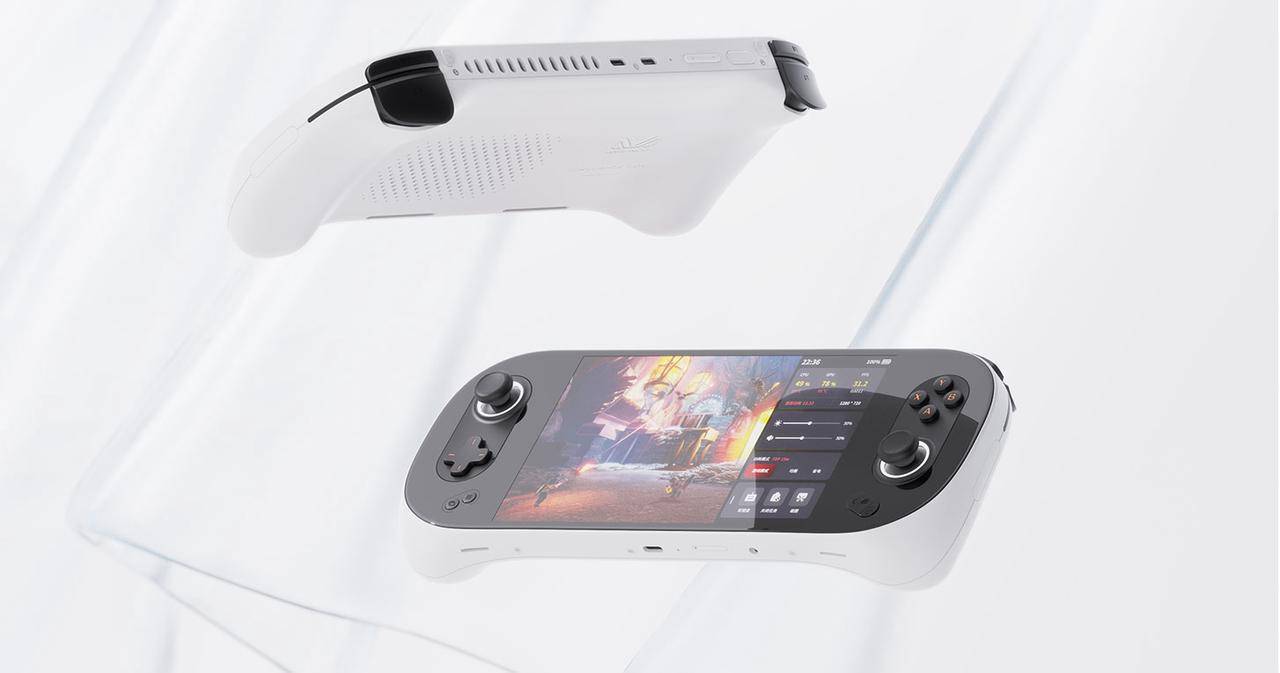 AYANEO 2 GEEK
In the past, due to the high-end positioning of AYANEO, we have always provided the highest configuration and the black technology of handheld computers, and we have never compromised on the materials used. In addition, a lot of manpower is invested in the research and development of supporting software and systems, so the cost is relatively high. There are many friends who have not had the opportunity to feel the attraction of AYANEO due to budget reasons, so in order to allow everyone to enjoy the excellent experience of the AYANEO brand for Windows handhelds, we have specially launched GEEK series products for the orthodox product line.
The design style of AYANEO 2 GEEK is similar to that of AYANEO 2, but based on the design of the whole glass on the front of AYANEO 2, it has been adjusted.
Due to the full screen, the left and right sides of the front of AYANEO 2 are designed with a separate handle area similar to the shape of the runway. AYANEO 2 GEEK does not have a full screen design, so there is no such runway area on the left and right sides of the front.
AYANEO 2 continues AYANEO AIR's MASTER all-around handle. It brings joystick no dead zone, joystick sensitivity adjustment, trigger sensitivity adjustment, ABXY button key value exchange, button burst, handle zero power standby, vibration intensity adjustment, body and handle dual gyroscope somatosensory assistance support. The above functions are supported at the hardware level of the controller and can be enjoyed without software support.
The AYANEO 2 GEEK is designed with a standard handle and does not have the above functions.
AYANEO 2 uses a large Hall rocker, and AYANEO 2 GEEK uses a small Hall rocker. The stroke range of the large joystick is slightly larger than that of the small joystick, but both have excellent control feel, and both have the characteristics of no dead zone and high precision.
In terms of hardware configuration, AYANEO 2 GEEK and AYANEO 2 will be equipped with AMD 6800U, and we have also added a 6600U option for the AYANEO 2 GEEK version.
Overall, the performance of the AYANEO 2 GEEK is almost indistinguishable from the AYANEO 2. But because the GEEK product line is for those who pursue the limit without compromise, the budget is relatively limited. Therefore, AYANEO 2 GEEK will reduce some configurations that do not affect the pure gaming experience, such as the MASTER handle, and some unannounced black technologies.
If the budget is sufficient, you can choose AYANEO 2 and enjoy the all-around charm.
If the budget is limited, you can consider the AYANEO 2 GEEK, which also has performance that is not part of the AYANEO 2. The compromise reduces some configurations, but the cost performance is much higher.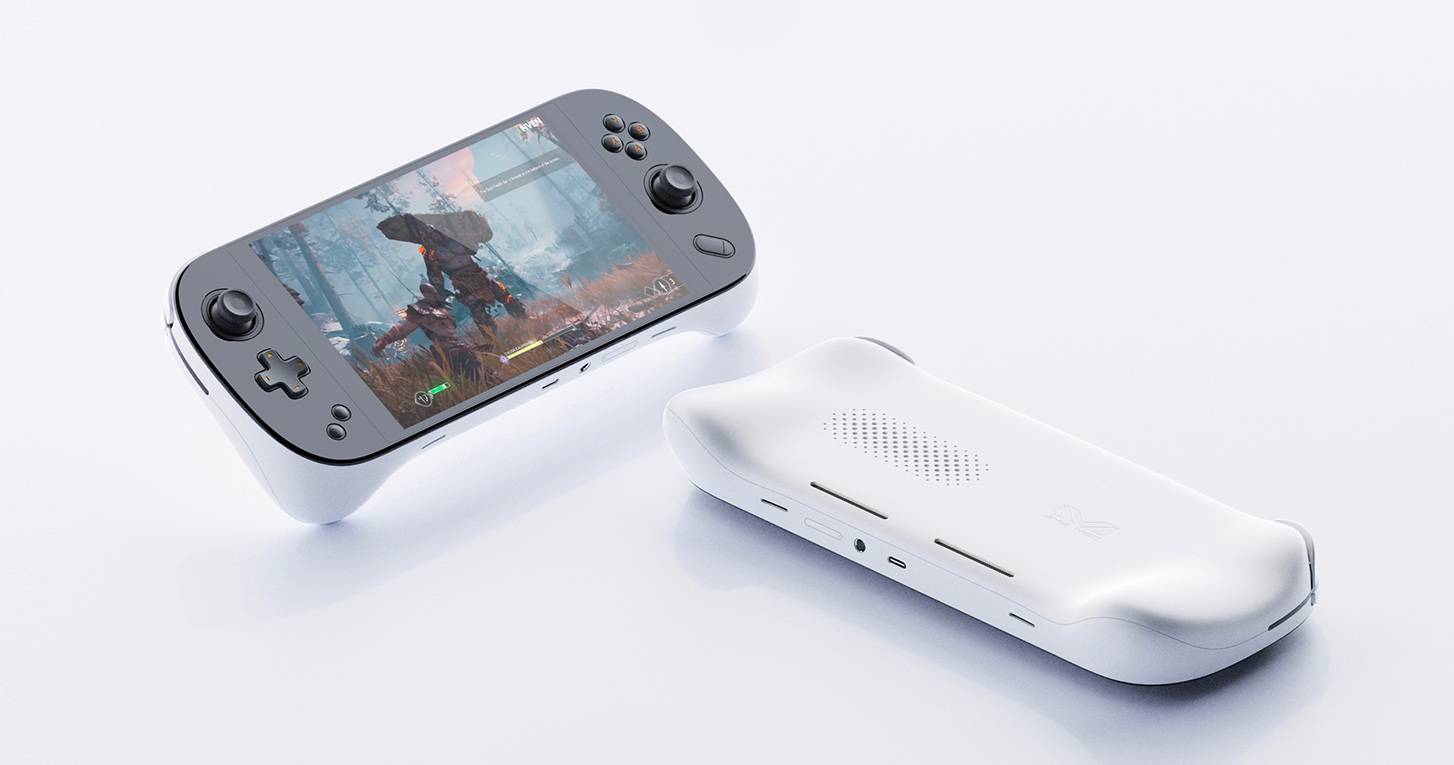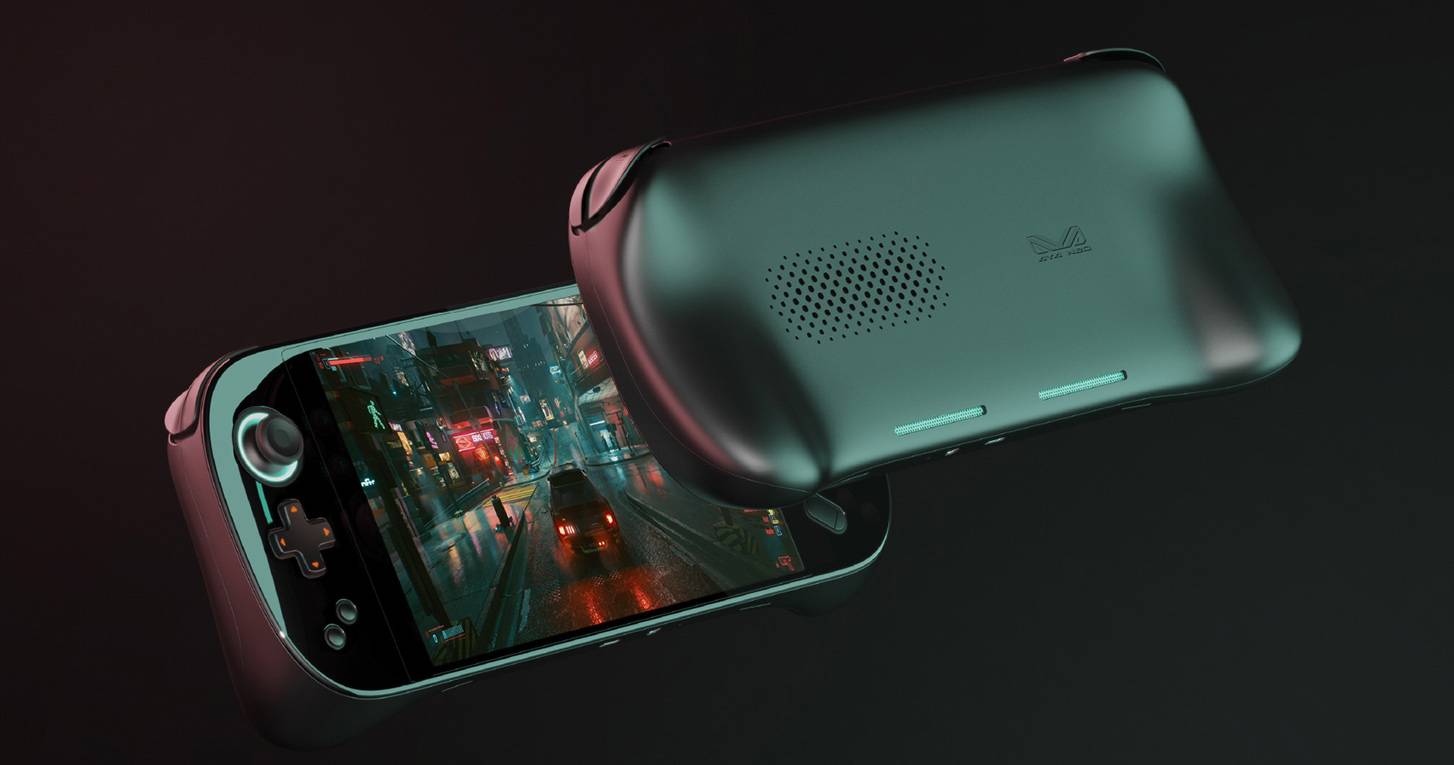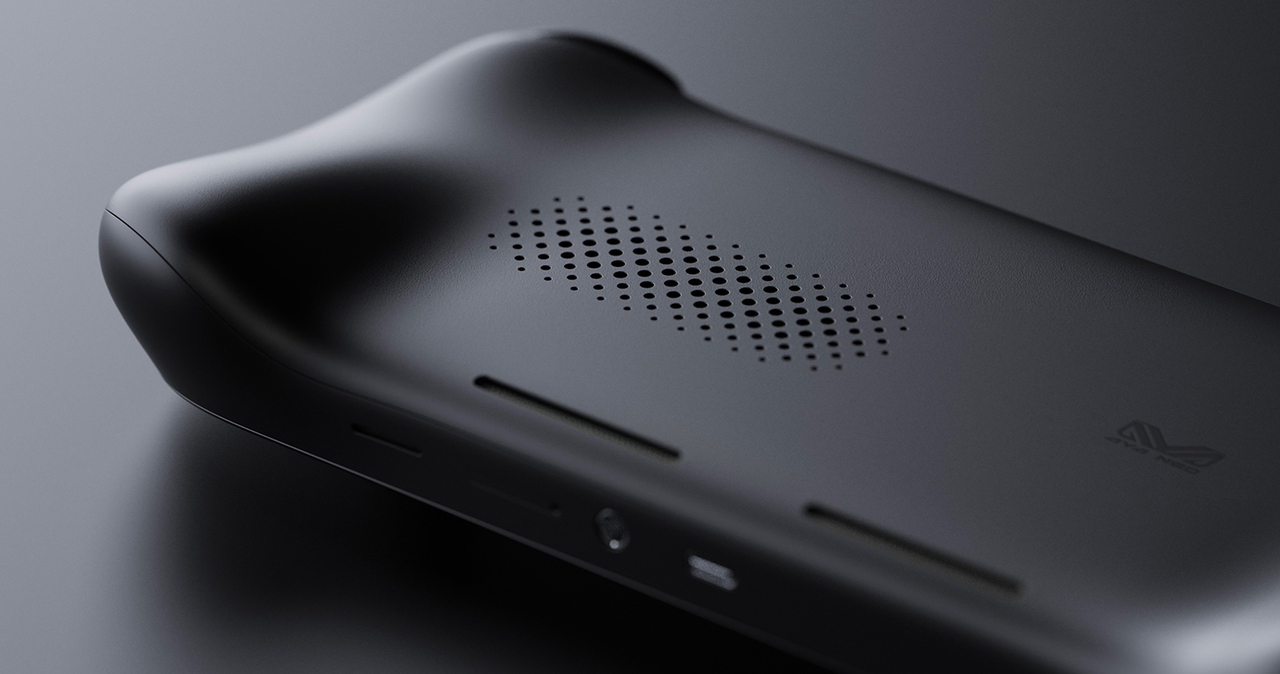 AYANEO SLIDE
AYANEO officially announced the sliding series Windows handheld SLIDE, which is equipped with a full physical keyboard. The design takes into account the user's habits, the key positions conform to the arrangement of the conventional keyboard, and it has cool lighting effects.
AYANEO SLIDE is equipped with AMD 6800U CPU. In addition to strong performance, the control also maintains the consistent level of AYANEO, and the key arrangement is in line with the habits of handheld players.
SLIDE is AYANEO's best gift for those who still rely on keyboards and have nostalgic feelings. It is also our excellent work to pay tribute to the classic products of the past in terms of control and structure.
At present, we have only released the conceptual design of SLIDE, please wait for further news for more details.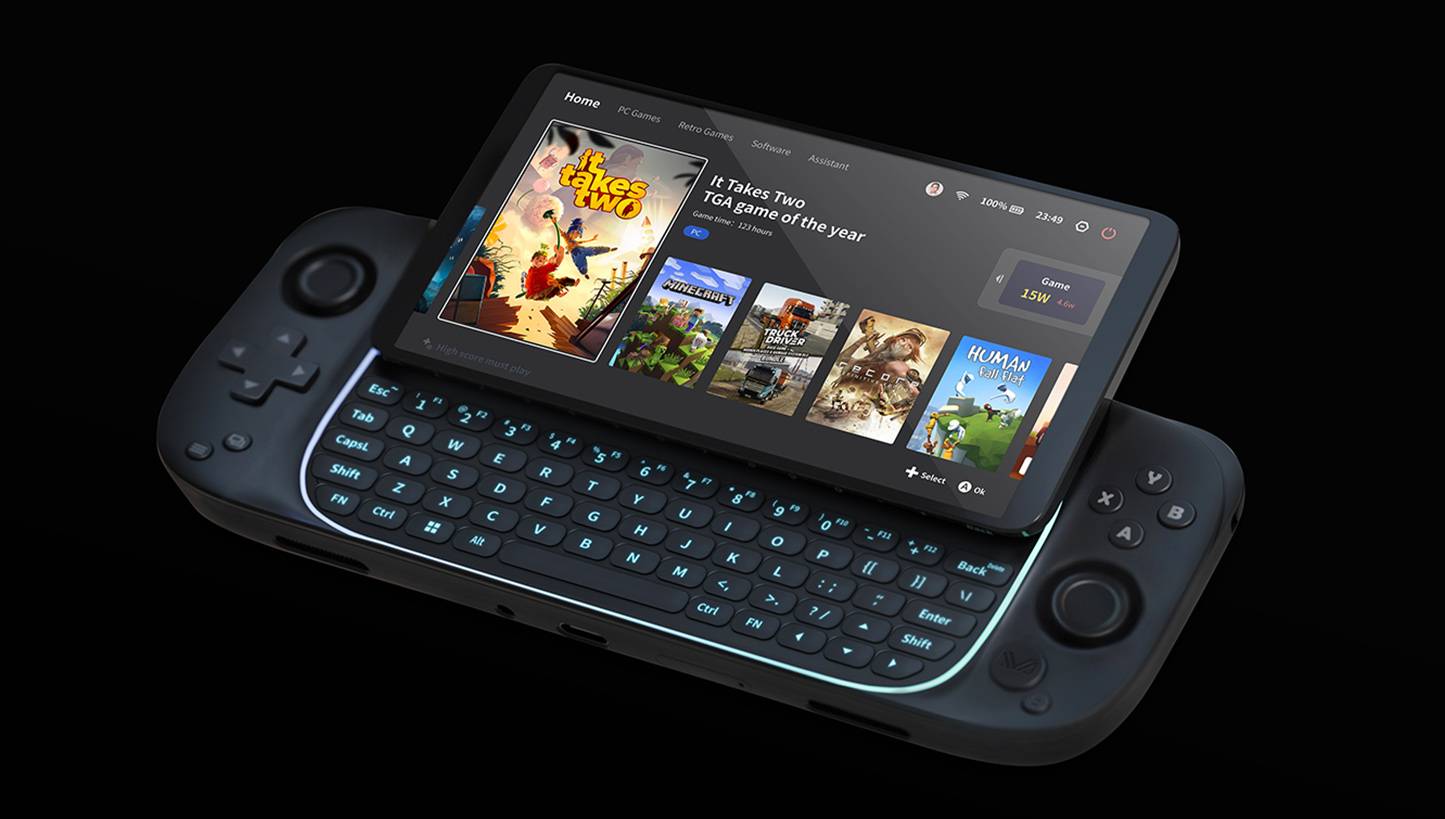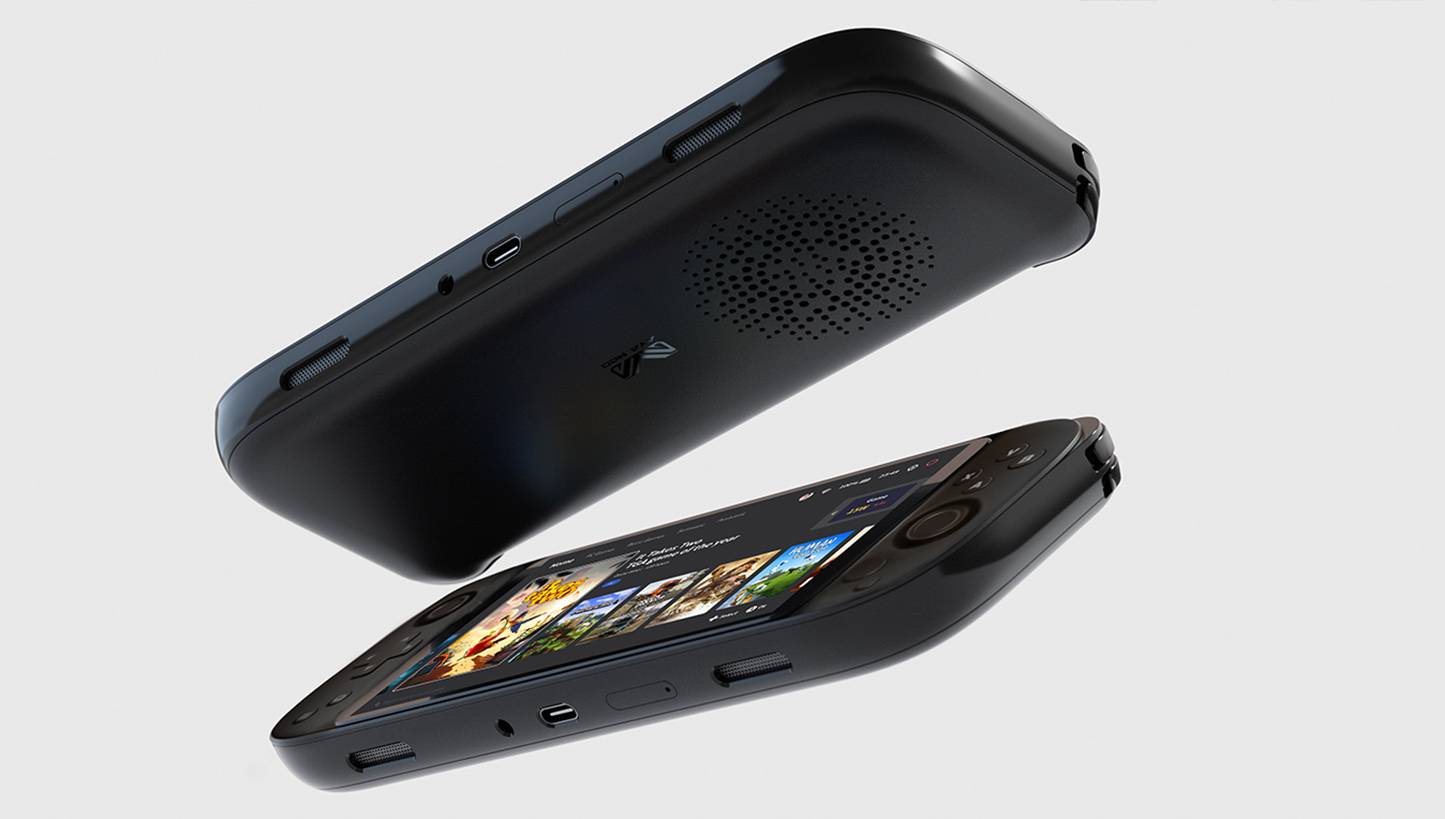 AYANEO AIR & AIR Pro
After launching AYANEO 2021 and AYANEO NEXT, we launched the world's first ultra-thin OLED handheld: AYANEO AIR, which is named after air and symbolizes the thin and light experience that this series of products brings to users.
It uses 5.5' OLED screen, 1920*1080P resolution, and has a new design language, a variety of brilliant colors, and exclusively uses AMD 5560U CPU on Windows handhelds.
AYANEO AIR has two versions, the youth version and the standard version. The youth version weighs only 395g and is 17mm thick, while the standard version is 410g and 18mm thick. AYANEO AIR is smaller than the Steam Deck and even lighter and smaller than the Switch. When the game screen is set to 720P, it can run almost all independent games at full speed 60 frames, and run mainstream 3A games smoothly at 30 frames.
AYANEO AIR has a variety of creative color matching, providing the AIR Touch feel. The first MASTER all-around handle for Windows handhelds, a small Hall joystick and a Hall trigger, and LC and RC custom buttons. Built-in 7350mAh battery and X-axis linear motor, Bluetooth 5.2, Wi-Fi 6, stereo sound, equipped with 3.5mm headphone jack, two full-featured Type-C ports.
In addition to the official version of AYANEO AIR, we also created AYANEO AIR Pro for players. This is a product that truly pursues the ultimate. While providing the AMD Ryzen 5 5560U CPU version, there is also a performance burst version equipped with the high-performance AMD Ryzen 7 5825U CPU. With an ultra-thin body, it also has high-efficiency performance, stronger heat dissipation and battery life. The thickness of AYANEO AIR Pro has been increased to 21.6 mm, and it has stronger battery life. The battery capacity has been increased from 7350mAh 28Wh to 10050mAh 38Wh. The weight remains at 450g. While maintaining the thin and light body, it continues the silky feel of AYANEO AIR. AYANEO AIR Pro is an all-around warrior specially designed for players who pursue the ultimate performance.
The difference between AYANEO AIR and AIR Pro lies in three aspects: body thickness, heat dissipation capacity, and battery life. Of course, the AIR Pro also has exclusive access to the AMD 5825U. AIR is the best choice for friends who want to experience the ultimate thin and light, play independent games most of the time, and occasionally play 3A games. For those who want to take 3A games as their main challenge on a thin and light body, definitely choose the AIR Pro.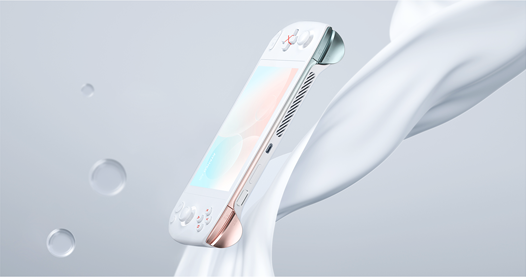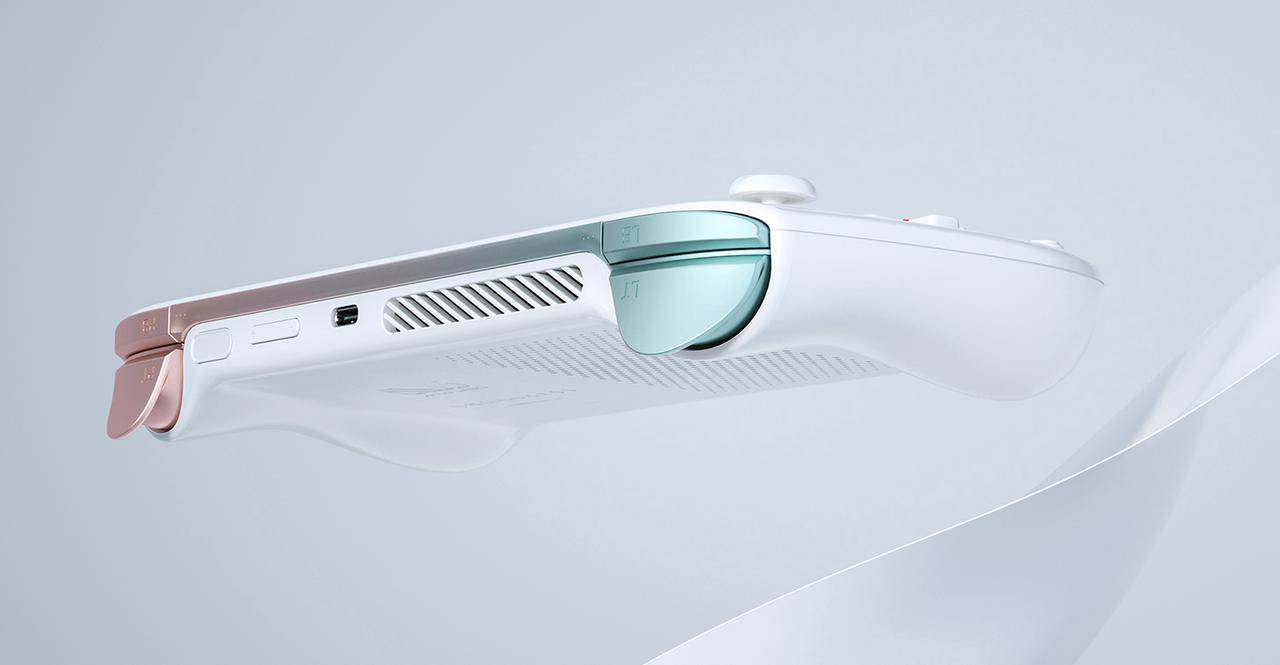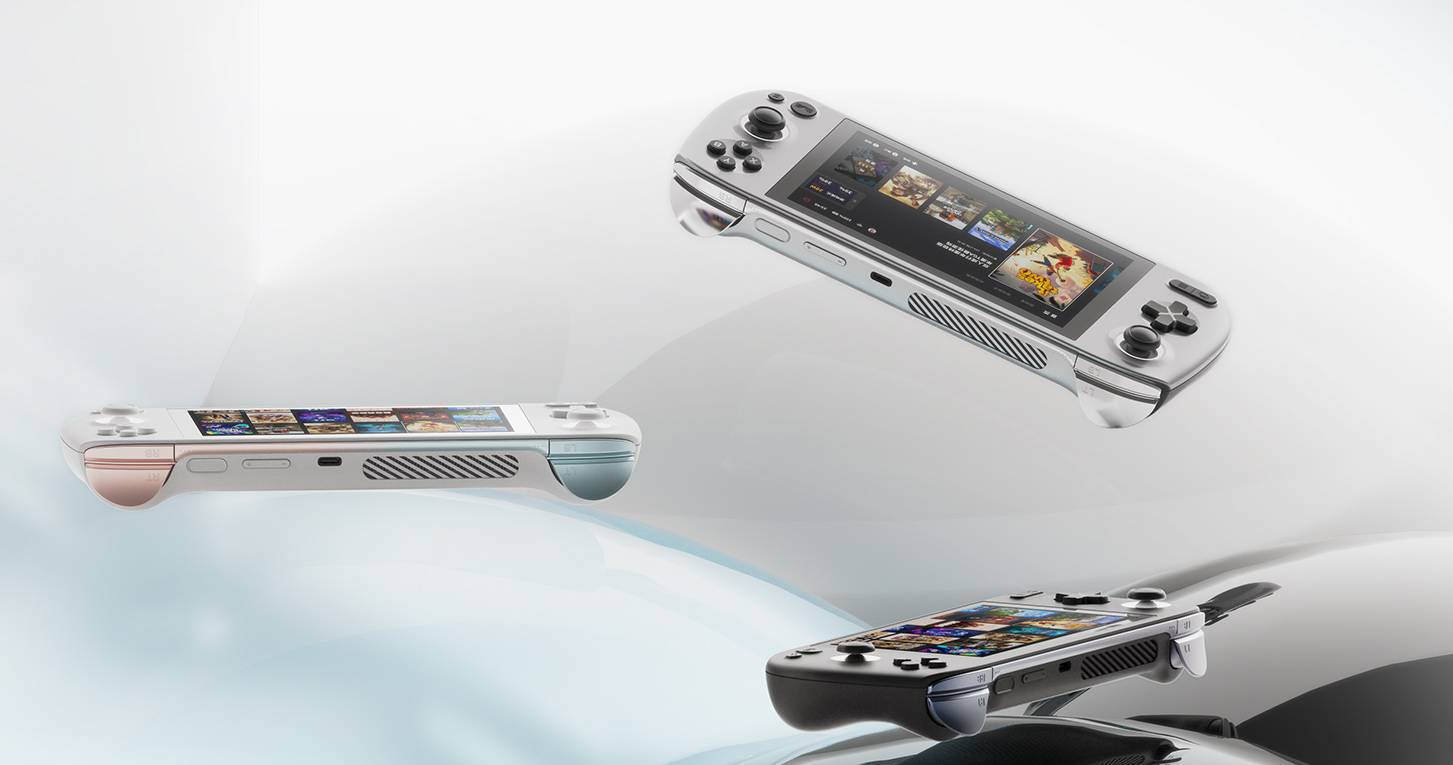 AYANEO AIR Plus
On the basis of AYANEO AIR, AYANEO has launched AYANEO AIR Plus with a 6' 1080P IPS screen, which has two different product lines, INTEL Alder Lake and AMD Mendocino, both targeting the entry-level market.
The AYANEO AIR Plus Alder Lake product line has two products, which are powered by the Intel Alder Lake Pentium 8505 processor and the Intel Core i3 1215U processor. The AMD Mendocino version of AYANEO AIR Plus will be the world's first Mendocino handheld in true sense, powered by AMD's cross-generation graphics card RDNA2. For users, you can choose INTEL or AMD version to get the ideal performance.
All AYANEO AIR Plus products have a 6-inch ultra-narrow bezel, ultraclear 1080P screen, and M.2 2280 SSD + TF expansion capability. Like other AYANEO handhelds, they have AYANEO's self-developed exclusive game management software, AYA Space. The blessing of the Dimensional Strike Killer. Support Windows, SteamOS, AYANEO OS multi-system and multi-platform, players can choose to start and enjoy an unfettered and smooth gaming experience.
The three AYANEO AIR Plus products are specially developed for those entry-level Windows handheld users. They have very affordable prices, but they continue the high-end quality of AYANEO. They are suitable for those who are new to Windows handhelds but have limited budgets. .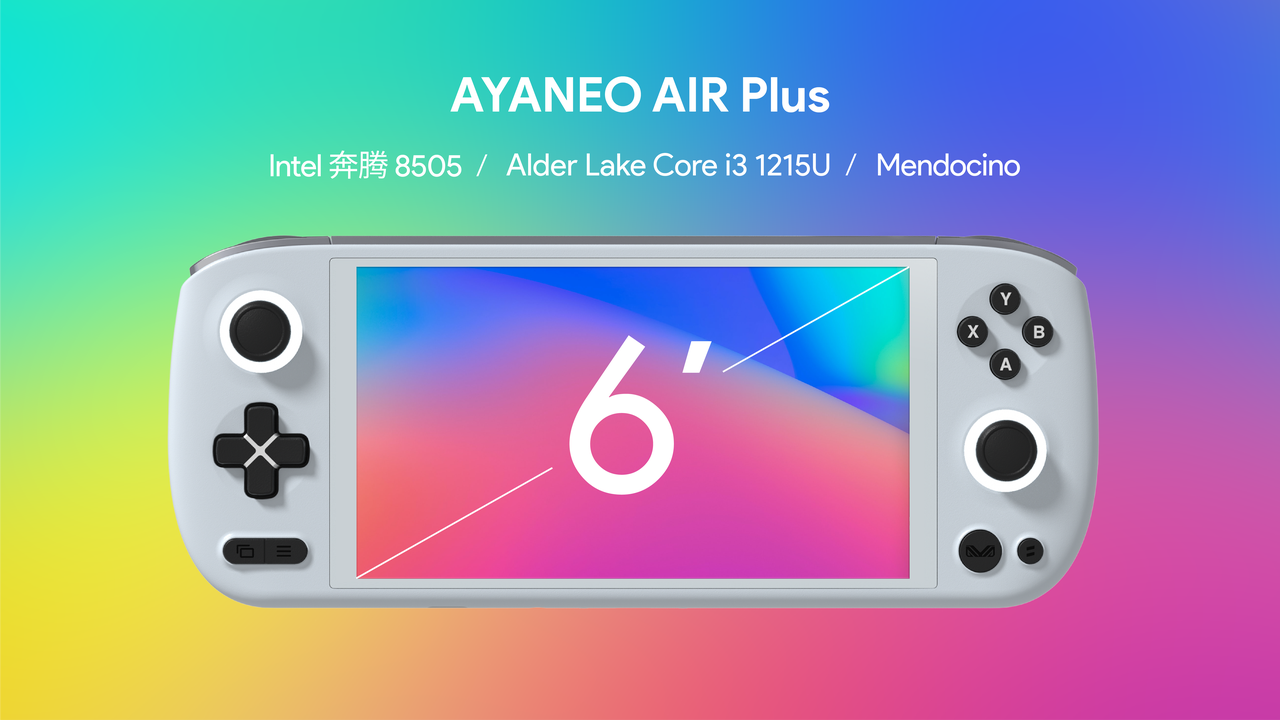 Comparison of AYANEO AIR series and AYANEO AIR Plus series:
AYANEO AIR series is the world's first ultra-thin OLED Windows handheld, positioned as the ultimate lightweight portable handheld that breaks through the traditional form of Windows handhelds, and has a comprehensively improved game visual experience brought by OLED screens.
The AYANEO AIR Plus series is also a thin and portable Windows handheld, positioned as a Windows handheld that all players can afford, and the price is extremely affordable.
AYANEO AIR is equipped with AMD Ryzen5 5560U CPU designed for gaming, and AYANEO AIR Pro is equipped with a 5560U CPU version and a high-performance 5825U CPU version designed for gamers who pursue the ultimate performance.
AYANEO AIR Plus offers 2 categories of 3 CPU versions, Intel Alder Lake Pentium 8505 CPU and Intel Core i3 1215U CPU version, and Mendocino version equipped with AMD's cross-generation graphics card RDNA2.
The CPU configuration of AYANEO AIR Plus also brings a smooth gaming experience, and reduces costs, bringing a more affordable price, designed for players on a budget.
The AYANEO AIR series is equipped with an exclusive 5.5-inch OLED screen, and the AYANEO AIR Plus is a 6-inch narrow-bezel IPS screen, both of which are 1080P screens.
AYANEO AIR uses a small Hall rocker and a Hall trigger for the first time. AYANEO AIR Plus uses a Hall trigger. It is not clear whether it uses a small Hall rocker.
AYANEO AIR implants many black technologies in the extremely thin and light body, such as the MASTER all-round handle, and more budget-friendly functions of AYANEO AIR Plus will be announced in the future official conference.
AYANEO AIR offers a variety of co-branded limited editions including AYANEO ✖️ B.Duck and AYANEO✖️ Pandaer.
AYANEO AIR Plus is currently dominated by three official versions. We will wait and see if there will be a joint surprise in the future.
Summary: In pursuit of thin, portable and game visual experience (5.5' OLED screen), players who have performance requirements can choose AYANEO AIR. On this basis, players who pursue a more extreme gaming experience can choose AYANEO AIR Pro; if they want a larger screen size (6' IPS), players with limited budget and still have requirements for handheld games and control experience, they can choose AYANEO AIR Plus series.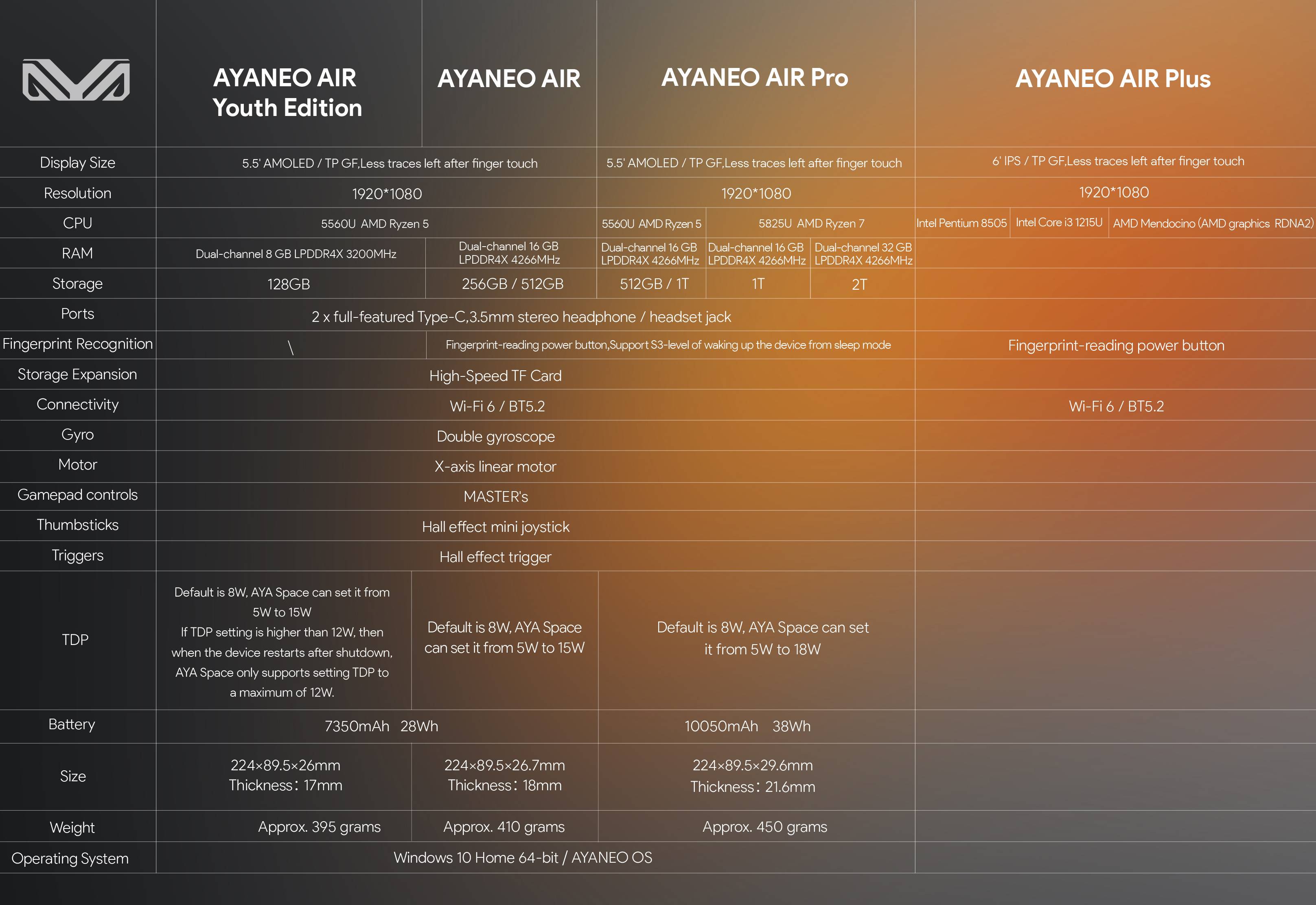 AYANEO has brought you several series of products in a short period of time. In the future, we will continue to polish the released products and strive to bring you the final version of the products as soon as possible. We hope to dig deep in the field of Windows handhelds, continue to research and develop, and bring you the best Windows handhelds in the world.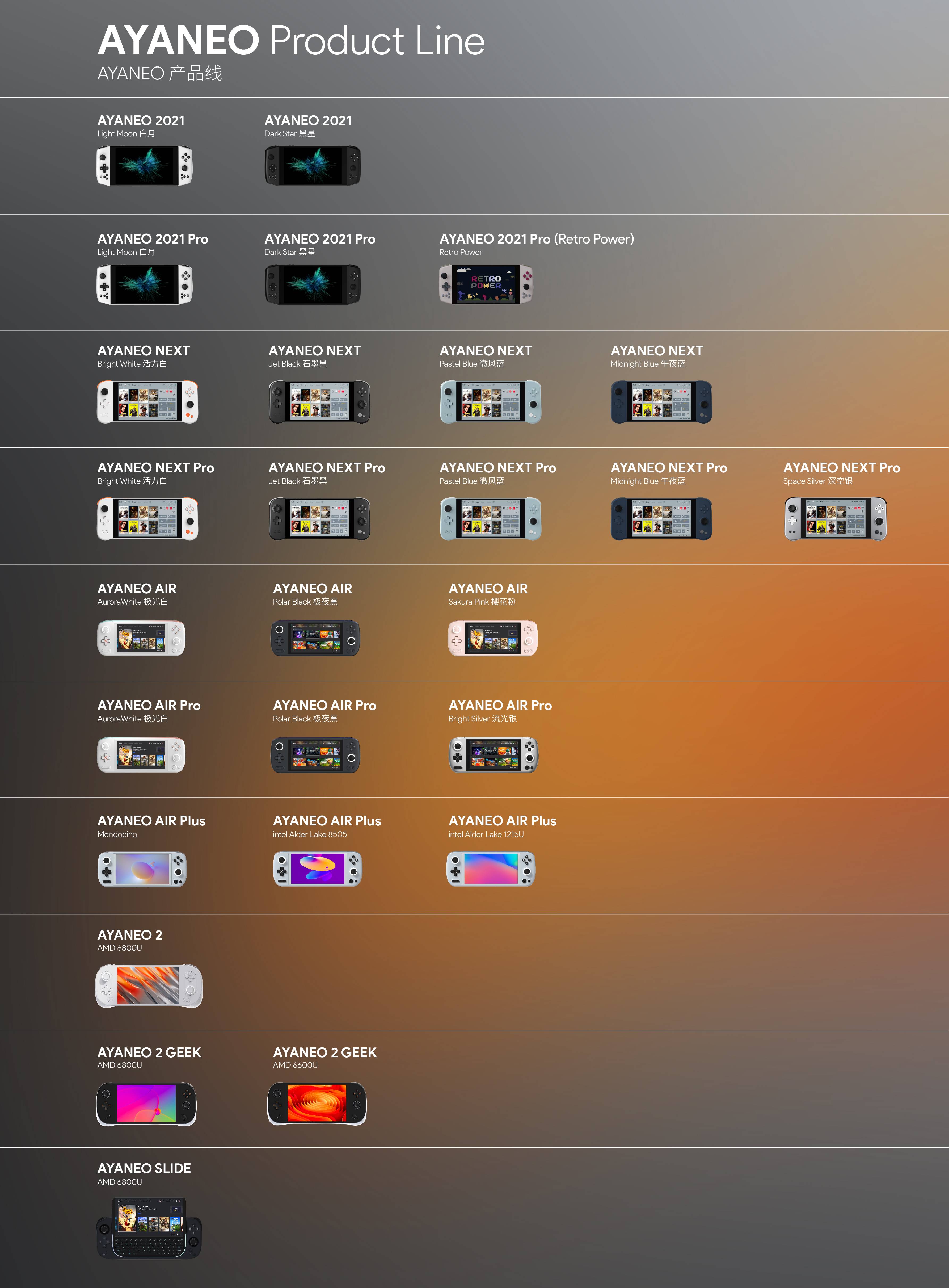 If you have any questions, please leave a message to discuss.